Synterra Delivers Live World Cup HD and 4K/UHD Contribution with Nevion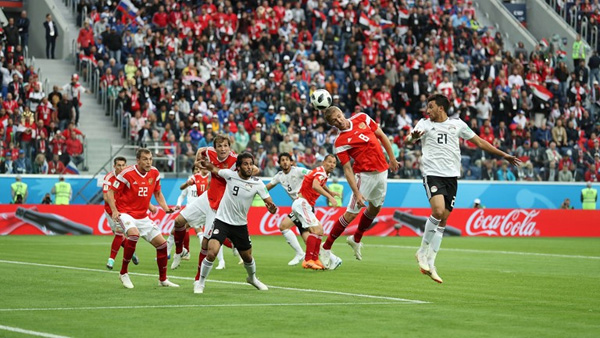 Synterra Media is a Russian of telecom services provider for TV production, broadcasting, and entertainment media, has set up live broadcast and contribution for the FIFA World Cup tournament at the event's International Broadcast Centre (IBC). All broadcast signals, both HD and 4K Ultra HD JPEG2000, from the tournament are being delivered to Russian rights holders as well as several media and broadcast organisations from other countries.
For its HD JPEG2000 (J2K) contribution, Synterra has deployed Nevion's Virtuoso Software-Defined Media Node platform and TGV450 JPEG 2000 Gateway. Virtuoso is also being used for its 4K Ultra HD J2K contribution. Virtuoso transmits bidirectional high-density MPEG-2 Transport Streams (TS) with configurable interfacing and support for ASI interfacing.
Virtuoso's TS Adaptation Media Function is extremely flexible in terms of input and output interfaces - supported interfaces include IP over Ethernet and various types of DVB. ASI ports can be reconfigured on-the-fly, port by port, without affecting the operation of the unit.
Transport protection for all signals is assured through the ST 2022-7 based Seamless IP Protection Switching (SIPS), which allows dual path transport and gives error-free transport as long as a packet arrives on either of the two network links.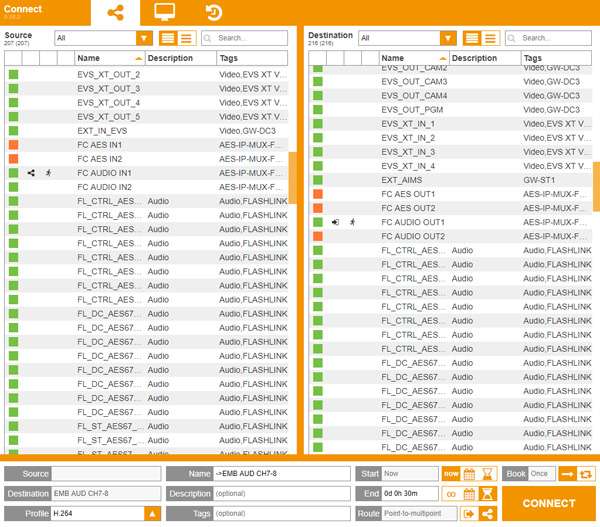 The signals are transported over optical networks, using Nevion's Flashlink for the CWDM (coarse wavelength division multiplexing) filters and 10G Ethernet repeaters. IP is used to transport the signals over this optical network, with Nevion's 10G eMerge switches running the OpenFlow protocol, deployed to route signals. OpenFlow allows network controllers, independently of the switchws, to determine the path of network packets across a network of switches. This separation of the control from the forwarding improves traffic management.
The whole system is managed using Nevion's VideoIPath orchestration and SDN control software platform. VideoIPath manages not only SDN (software defined networking) orchestration for the network and the video services running on the Nevion equipment, but also handles external streams coming from Synterra's customers. It keeps users continuously updated regarding the availability of the network's resources, and connects these resources from source to destination. Users can monitor services across the entire media network to detect faults and identify their root cause.
Owing to a recent update, VideoIPath can be used to handle the data services as well, such as transport of files used in production or remote control of devices, on the same network. Because data services use bandwidth, orchestrating their transport is important to avoid impacting the transport of live, real-time media flows on the same network. VideoIPath is now able to take into consideration the bandwidth that is used for each data service, as it does for video and audio services, preventing the need to overprovision capacity in the network. nevion.com