NexPlayer and Edgeware Build Low Latency OTT Streaming Platform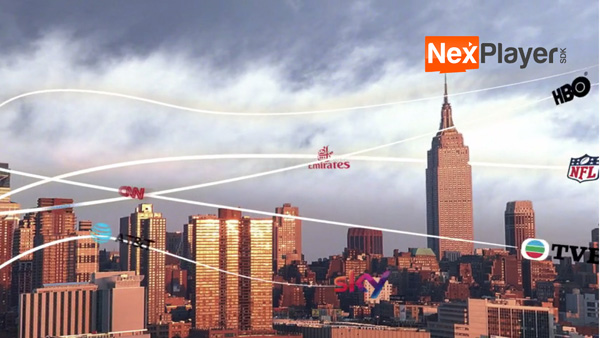 For media organizations delivering content to mobile devices, achieving a latency level comparable to that of linear TV streams can be difficult. Because the latency of OTT streams typically range between 30 to 60 seconds depending on traffic, network operators are looking for a way to reduce latency to much closer to traditional TV broadcast speeds of three to five seconds, or even lower, without sacrificing video quality.
NexPlayer and Edgeware have developed an integration to create a joint low latency platform that connects the NexPlayer video player SDKs for Android and iOS with Edgeware's TV Content Delivery Network (CDN) architecture. Organizations can use the tools on the platform to playback their content at latency levels that are very competitive with regular TV streams, across all Android and iOS devices. Because a CDN and its video player must be completely in sync to deliver content quickly, the pairing of NexPlayer SDK for Edgeware's TV CDN is a practical way to address latency.
"As more linear TV, and especially live events, are watched via OTT services, reducing latency is becoming more important," said Johan Bolin, VP Products at Edgeware. "But with the right delivery systems, such as the integration of NexPlayer with Edgeware's low latency CDN architecture, OTT services can give an experience that surpasses traditional broadcast TV."
Edgeware develops software for companies that want to build their own TV CDN as a means of reducing third party CDN costs and keeping more control over TV content. Users can customise the viewing experience to result, as far as possible, in smooth, low latency playback.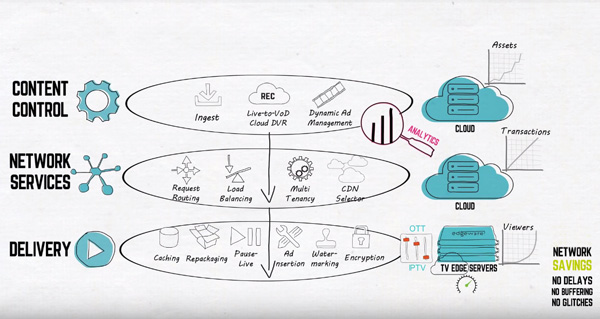 Edgeware's architecture includes a low latency TV Repackager in the origin that converts live and VOD assets to streaming formats such as HLS, DASH and MSS, as required by consumer devices. Content can also be encrypted according to content DRM schemes. The Edgeware TV CDN can stream TV files out of cache memory as they are still being written in, without having to wait for a whole video segment to arrive.
NexPlayer is a video player for Android, iOS, and HTML5, tuned for quality of playback with functionality for handling latency, offline playback, time-shifting, customisable ABR and a Widevine player working across Android and iOS devices. According to NexPlayer, about half of latency occurs at the player level, so configuring the player specifically for low latency is important when trying to compete with broadcast speeds.
This player is adaptable and flexible. For example, it is compatible with HLS or DASH standard streams, instead of taking extra steps to apply proprietary encoding formats. To lower latency, NexPlayer is optimised locally to manage buffering and chunk sizes, and since the SDK is not based on open source code, special approaches to reducing latency can be implemented for individual users. NexPlayer is ABR-enabled, adjusting the resolution based on network conditions, and does not require you to use an entire end-to-end platform. Because NexPlayer supports open standards, it can work with other headends to process and deliver content.
NexPlayer and Edgeware will continue to work together to refine their platform and add improvements. www.edgeware.tv