South Korea's MTN Streams Financial News with Matrox Monarch HDX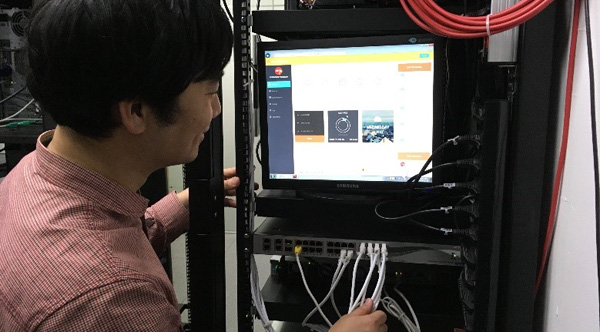 Money Today Media Group specialises in financial and economic news and is among South Korea's fastest-growing media organisations. The group comprises 20 subsidiaries and media channels, as well as its main Money Today Networks channel, MTN, which broadcasts 24-hour global and local financial market analyses and metrics through cable TV, IPTV and the web. Mainly targeting individual investors, MTN reaches 15 million households.
For about eight years, MTN used a combination of hardware and software to live stream and record broadcasts for video on demand. This set-up involved the use of bulky computer equipment, which required considerable time and resources to keep them operating correctly. MTN consequently decided to upgrade their entire system in order to reduce equipment and system maintenance, while improving video quality.
AV integrator TaenamDVI worked with MTN to help improve their workflow, and recommended the Matrox Monarch HDX dual-channel streaming and recording appliance. The encoder has fit into their operations better than expected. Monarch HDX was easy to install, took up little real estate to store - reducing unnecessary clutter and wiring - and required less staff to manage than their previous setup. MTN tested other options at the same time, but did not compare as well against the Monarch HDX regarding performance, stability, usability and scalability.
Optimising Assets
MTN's studio is equipped with six Monarch HDX H.264 encoder appliances. Two are set up for live streaming, three are dedicated to VOD and the sixth is used to stream and record simultaneously.
Using a Sony camera, 1080 video is transmitted to Monarch HDX, while sound is captured with a CRESTAUDIO audio mixer via Monarch HDX's analogue audio input. The two Monarch HDX appliances dedicated to live streaming each use both their encoding channels to transmit high-quality 1080p 30fps webcasts at 5 Mbps, and lower quality 480p 30fps webcasts at 1 Mbps. Streams are then sent to several destinations - Korean CDN GABIA, YouTube and Wowza Streaming Engine, as well as MTN's own Flash Player to be viewed directly from their website.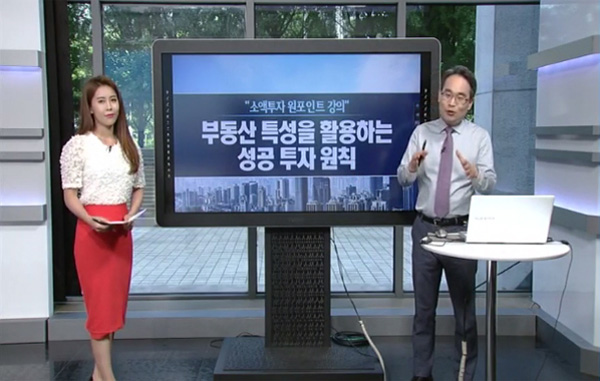 Simultaneously, each day's broadcasts are set to record for VOD at a higher quality than the streams. For redundancy, three Monarch HDX devices record 1080p 30fps at 10 Mbps throughout the day. The Monarch appliances back up the recordings to the network attached storage (NAS) every 30 to 60 minutes using the Monarch HDX's split file tool, but video can also be saved to an SD card or USB. This function ensures that the majority of content will be preserved in the case of an unexpected event, such as a power failure.
Entire programs are sometimes uploaded for VOD but primarily, viewers are only interested in a specific news segment or stock update. To shorten news items for VOD, an MTN editor copies the files stored on the NAS, and edits them into individual segments using Adobe Premiere Pro. MTN then uses their own content management system, which was developed using Monarch's API found in Monarch HDX's Dev Tools, to upload the videos to GABIA and YouTube.
The MTN management application keeps operations on all the devices running smoothly. Through this application, administrators can access and use all functionality built into the Monarch software such as view the status of all Monarch HDX devices, receive mobile notification status alerts, and schedule the devices to automatically reboot or start and stop recording at specified times.
Return on Investment
Since introducing Monarch HDX to MTN's workflow, video quality has improved noticeably resulting in a positive resonse from the network's viewers. Dual-channel streaming at different bitrates and to different destinations gives thousands of simultaneous viewers the ability to watch at the best quality possible based on their network bandwidth, viewing device and chosen viewing platform. Due to Monarch HDX's small footprint, IT administrators are able to manage and maintain the appliance relatively easily, especially when compared to their previous setup.
Though the Monarch HDX appliances are in operation almost round the clock - about 23 hours and 30 minutes every day - their performance has been stable and reliable throughout. In the future, MTN plans to begin using Monarch HD and Monarch HDX to webcast in high definition from outdoor venues, or while on the go.
"Monarch HDX has addressed all of the factors that concerned us. It has highly-customisable streaming and recording options, its design is simple to install and easy to maintain, and its price is very affordable for us," said Hyok Kim, head developer, Money Today Media Group. "we have also been able to save space and reduce our management tasks significantly. The device has made the upgrade project proceed without interruption, going beyond our expectations." www.matrox.com