Turner Sports Expands NBA's Digital and Social Video Reach with Grabyo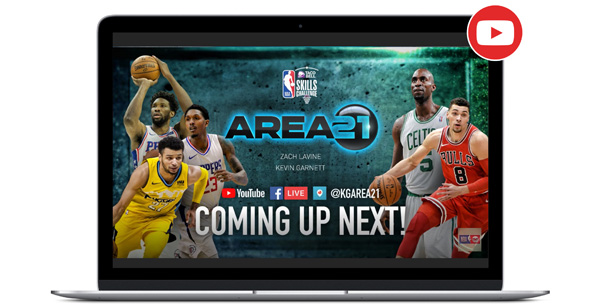 Ahead of the 2017/18 NBA season, Turner Sports has been working with cloud-video specialist Grabyo to increase and diversify the real-time video highlights it shares through social media and to generate new revenue streams through branded content and sponsored posts.
The Turner Sports digital team has been wanting to extract more value from real-time content broadcast via Facebook, Twitter, Periscope and Instagram, including @NBATV and NBA on TNT. During the 2018 NBA Playoffs in June, they shared more than 2,000 clips to these social pages so far, using Grabyo's live clipping and editing tools.
The NBA has proved to be among the most popular sports to move onto social media. Millions of fans engage with their real-time clips and highlights every day. An advantage Turner Sports sees in Grabyo is that they can deliver every big moment from the NBA Playoffs as it happens, resulting in increased distribution, engagement and views - establishing TNT as a competitive channel for live NBA content.
Grabyo has increased the speed at which Turner Sports can publish content and, therefore, the potential to activate commercial partnerships through branded video content and sponsorships. It has a browser-based video editor their teams can use to quickly edit the NBA broadcast feed into highlights that are optimised for distribution and viewing on Twitter and Instagram.
Real-Time Publishing
Digital Media World talked to Grabyo CEO Gareth Capon about the practical side of using Grabyo's tools to make a sustained activation project work, with output ranging from shared slips to live broadcasts, like this one for NBA.
Gareth said, "Starting with the most immediate kind of delivery - sharing clips to social platforms - streams are brought into Grabyo in real-time and, although the editors don't know in advance what will happen, the interface is designed to allow users of all skill levels to cut and create clips and highlights. This makes sure the clips are 'near-live' and can be published to digital and social accounts within a few seconds of the live action. The clips can be optimised for horizontal, vertical or square display, which lends itself to quick distribution and increased consumption over social media platforms - particularly on mobile."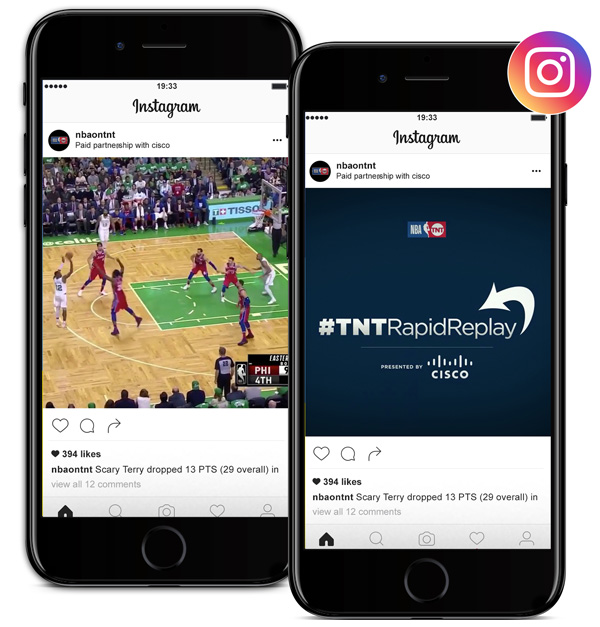 Clips can have approved sponsor branding, attribution – which identifies the influence each ad has on consumer conversion - and post-roll bumpers added automatically for several sponsors at once. Turner has taken advantage of this capability by creating sponsorship campaigns on Twitter and Instagram for global partners including Cisco, EA Sports, Gatorade, Mountain Dew, Jordan, Boost Mobile and Verizon go90.
All together, Turner Sports created 2,300 clips and shared 1,800 clips to Twitter as branded real-time highlights. Turner also partnered with Grabyo to expand on the live social and branded content event by delivering 15 live broadcasts throughout the All-Star weekend, directly to its social pages on Facebook, YouTube, Periscope, plus its own website and apps.
Live Broadcasts
These broadcasts took the form of a number of different live experiences for fans over the weekend, including an exclusive YouTube broadcast directly after the NBA Skills Competition that featured Kendrick Lamar and was sponsored by American Express to create a social-first partnership between the two companies.
"As Grabyo's services are cloud-based, all tools are available through a web browser from wherever Turner's production team are creating their broadcast material, using only a laptop and wifi connection," said Gareth. "The feeds are sent to the Grabyo platform in a high-fidelity streaming format, where the live content can be clipped and edited by the digital producers - including the horizontal, vertical or square format options. Users can manage the broadcast on site with the local broadcast production team, or remotely at any other location.
"Grabyo's live Producer software also allows layering of graphics or animations onto a live feed for sponsorship or branding. Users can add other broadcast elements like picture-in-picture, VOD clips such as slow-mo replays, and multiple streams within the stream. Users may switch directly between multiple input streams, for example, giving a picture of what is happening across the NBA."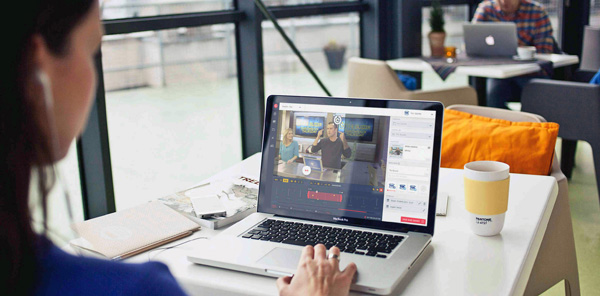 A new tool for live broadcasts is the visualisation and display of real-time data, combined with data-driven graphics powered by automation. To augment the usual match score and other game statistics, Grabyo allows you to input live data and feedback from audiences on social platforms, making the broadcast more interactive and encouraging user participation and community-based viewing.
For example, if publishers are streaming to Facebook Live, they can use Grabyo to run an audience poll to vote for the best player in the game and display the results. "This invites comments on the video, which can be collected, moderated and then displayed through the Grabyo platform - driving further engagement and viral distribution of the content," Gareth said. "The data we have from delivering thousands of events across social is that the more the audience is engaged in the broadcast, the longer they watch and the higher the overall viewing figures."
Revenue and Monetisation
Regarding revenue streams, Grabyo supports the monetisation tools available on the main social platforms, including branded content publishing on Facebook and Twitter's in-stream advertising program, Amplify. "Grabyo does not deliver advertising metrics or attribution measurement directly, but is the platform for content publishing that, in turn, links to ad delivery or sponsorship impressions on the social accounts," noted Gareth.
"By supplying branded graphics and bumpers within the video content to sponsors, engagement rates across social media, and viewing numbers across platforms, can be recorded. Grabyo then consults on how to increase engagement with fans - for example, interactive polls and Q&As, which can also be sponsored." www.grabyo.com