Vitria's Chris Menier Maps the Digital Transformation of Network Services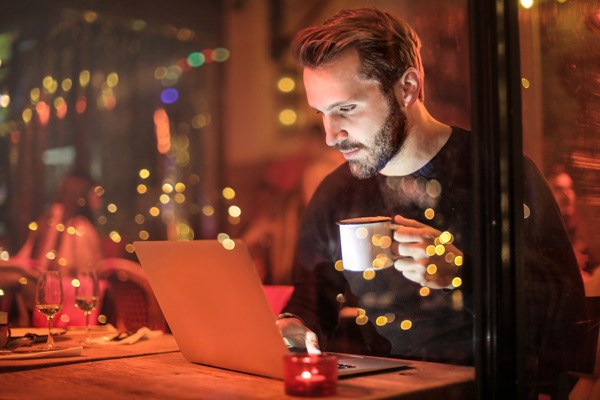 Chris Menier is a transformation strategist at Vitria. While Vitria's background is in business process management, application integration and operations intelligence, they have more recently turned to IoT analytics, in particular streaming analytics, and now develop the VIA IoT Analytics platform, which in effect shows companies how to use their own data to solve their problems.
Recently, Chris has been specifically concerned with digital transformation and how it is currently affecting cable and telecommunications businesses. Due to his work with Vitria he has insights into helping companies take better advantage of newer digital operations like AI and analytics. He talks here about the importance of digital transformation to the industry and how certain factors have influenced Vitria's development of the VIA analytics platform.
He believes that, right now, digital transformation is closely related to competitiveness and in the longer term, to remaining viable. He said, "Operators that have successfully implemented digital transformation programs have lowered their operating costs, improved their subscriber experience, and increased the productivity of their operating staff. Operators who do not implement digital transformation are unlikely to be able to retain their client base and sustain their profit margins."
Furthermore, transformation strategies are wide reaching within an organisation. Unlike new entrants, free of the burden of legacy infrastructure, network service providers, telecommunications and cable operators need to update their internal systems and, since digital operations including analytics and AI are become key elements, updating employees' skills is usually necessary as well.
Handling Change in Real Time
Chris mentioned two ongoing challenges that NSPs face and how they can address them through digital operations. One is maintaining revenue per user (RPU), leading to pressure on providers to improve the customer experience. "Customers rely on internet connectivity and their mobile devices for most aspects of their personal, social and professional lives. To maintain and grow their RPU, operators need to take advantage of this fact by introducing new revenue generating services and making it easy for subscribers to find the ones they want across their devices, as fast as they can.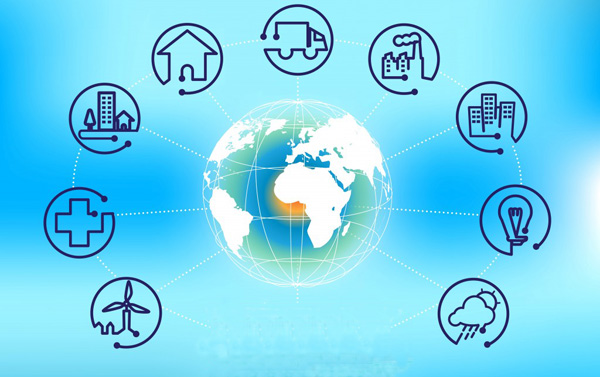 The second challenge is subscriber churn, which Chris said is also best tackled through the subscriber experience on the network. "Companies that have successfully implemented digital operations understand their subscribers' preferences and have a fairly detailed knowledge of what their experience is like in real time. They anticipate how changes in the network may impact that experience and are able to react preventively," he said.
Vitria's VIA platform supports that strategy by collecting real-time data about how the customer is interacting with the services, how the network is performing, and how infrastructure changes may be impacting that service. This data is visualised, passing insights to the network operations staff about service performance in real time that they can act on immediately without waiting for customers to call and inform them of faults.
From Systems to Experience
Vitria's response to both of these challenges suggests they believe a shift is called for in the industry from optimising systems and processes, to optimising the customer experience. Chris noted that many telecommunication and cable operators are now focusing on supplying a more personalised service to customers, particularly through their mobile devices. "But accomplishing personalisation in a meaningful way requires becoming much more agile. Providers need to be able to capture massive amounts of data, adapt to the introduction of new software releases and new devices and configurations, while continuing to deliver high quality services," he said.
"The Vitria VIA platform handles this kind of complexity by ingesting streaming data from subscriber populations and monitoring specifically for change in behaviour patterns. Automatically detecting such changes and their impact on the subscriber experience makes it possible to take action faster to rectify concerns and issues. For example, if a group of subscribers downloads some new software, the provider can follow what happens to their experience after that."
Making analytical data available is one side of becoming better informed – the ability and willingness to use it to make better business decisions is another. Being able to include data from different parts of a network service organisation in analysis can expose unexpected inefficiencies, or even mismanagement. But unless they are seen as opportunities to recognise and prevent future problems, the effort involved in exposing them goes to waste.
Five Steps
The step-by-step manner in which Vitria works with clients and their data is surprisingly traditional, although the path to digital operations may mean treading on new territory for most companies. Vitria has identified five stages that an organisation needs to pass through as it develops a strategy. Some of these have been described in Chris' discussion above.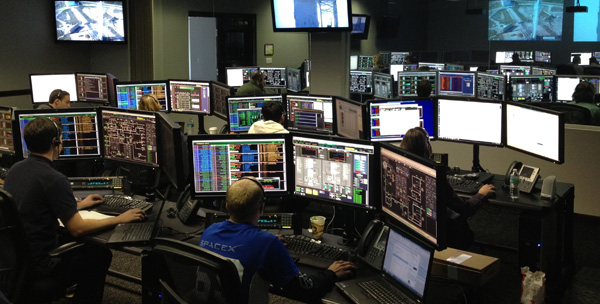 Chris said, "The first step is real-time operational visibility. That requires taking data from different systems across different functional groups and putting it together to determine the customer experience, how a network is performing, and how new devices are performing in the network. Organisations need to be able to visualise, in real time, the key performance indicators of their entire operation.
"The second is advanced anomaly detection. Anomaly detection has been around for a long time, but often just creates confusion. Advanced anomaly detection, in contrast, determines the root cause within collected time series and behavioural data, precisely enough to fix the problem immediately."
From that foundation of real-time visibility and advanced anomaly detection, in the third stage clients can focus on dynamic populations and change management. For example, when a population group, which may be a group of subscribers or a group of entities like devices, makes a common change, monitoring how that change impacts their service can lead to improvements.
The fourth stage considers incidence lifecycle automation. The available data is correlated and enriched in a way that, once anomalies are detected and patterns of change are identified, triggers automated fixes for certain issues, thereby limiting the need for human involvement.
The final stage, the culmination of the previous four steps, is the ability to dynamically predict failures. Chris said, "Organisations will be able to read the signals and understand the fingerprints of a failure, or an experience that impacts service, before it occurs to implement proactive maintenance measures." www.vitria.com