Canada's Global TV and Dejero CellSat Deliver a Royal Connection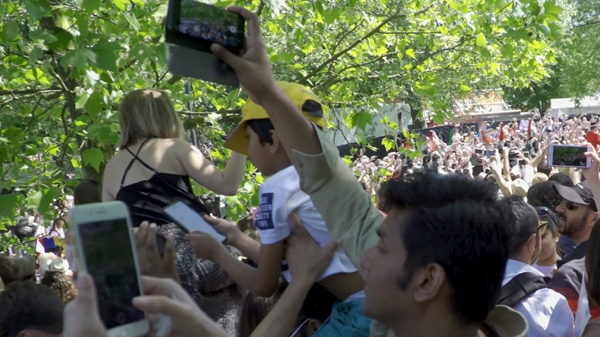 With huge numbers of other photojournalists from around the world, crews from Canada's Global TV travelled to England to capture the Royal Wedding of Prince Harry and Meghan Markle on 19 May 2018. Setting up for transmission within a small area next to a café near Windsor Castle, they were also surrounded by nearly 100,000 visitors, live streaming and posting photos back to friends in their home countries. The result was heavily compromised cellular networks.
Remote crews covering major news need to work quickly, in simple steps, without spending time on technical complications, but time and resources are always limited at high-profile events like a Royal Wedding. Space for equipment is restricted as well, calling for a reliable fly-away system that is versatile and compact.
Planning Ahead
A vehicle equipped with a satellite antenna was not an option for this event due the transmission constraints at the Windsor location. The team chose to work with the Dejero CellSat system, which can use a portable fly-away antenna installed on their vehicle instead, and intelligently blends cellular connectivity from several mobile network carriers with Intelsat's Ku-band IP satellite connectivity to supply the necessary bandwidth on demand. Because it supports HEVC, it also gives broadcasters a chance to reliably deliver top quality video while on location.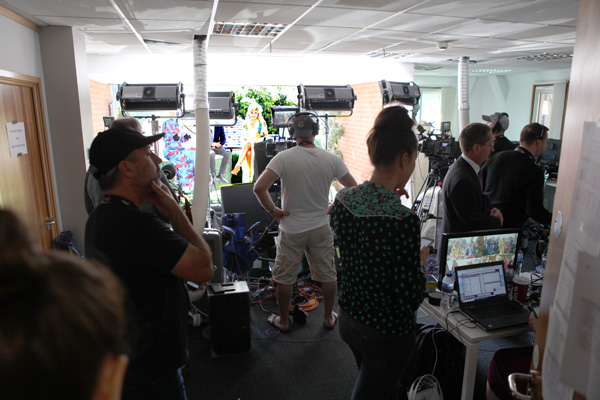 When planning for major events such as the Royal Wedding, securing reliable connectivity for video over IP workflows is one of the main considerations when surveying potential locations for broadcast. Before committing to a venue, broadcasters need an extremely high degree of confidence that they can transmit live feeds without fail, in spite of the likelihood that crowds and competing media users are likely to cause cellular network congestion, as they were in Windsor, and the lack of fibre availability due to the temporary nature of the live shot locations.
Broadcast Intelligence
CellSat monitors the relative performance of both transmission paths and fuses them into one as required to maintain an adequate connection. The intelligence to do this comes from Dejero's Core software, which runs the system. It is comprised of algorithms that automate management of the fluctuating bandwidth of individual cellular connections, and then dynamically allocates satellite bandwidth for optimal performance. It also communicates with the vehicle's automatic acquisition satellite antenna system, to oversee the satellite connection process.
In this way, CellSat intelligently automates the blending of cellular connectivity from multiple mobile network providers with Ku-band IP satellite connectivity from Intelsat, thereby delivering the bandwidth needed to transmit broadcast-quality video in real time.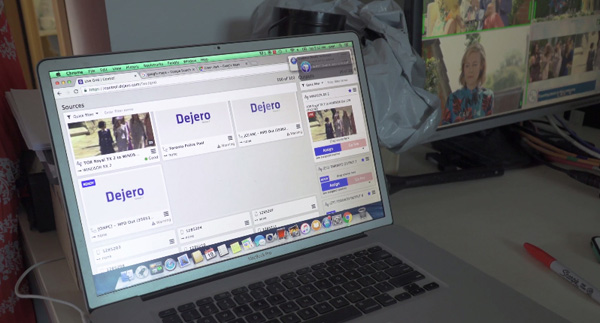 Transmission Cost Management
As well as increasing reliability, the system is designed to help broadcasters manage their transmission costs by using lower cost cellular connections when available, or CellSat when greater reliability is required. CellSat responds when available cellular bandwidth dips, by automatically supplying sufficient satellite bandwidth to the blended network.
Furthermore, this type of midstream activation means crews can start their live broadcast in cellular mode and switch to CellSat mode if necessary without stopping the live feed. In Windsor during the busiest part of the day, CellSat consistently delivered up to 7.5 Mb/s of bandwidth overall, which was more than enough to deliver the expected picture quality.
Global TV's Wedding Day
On the day of the wedding, Global TV used CellSat to output seven hours of on-location coverage with detailed reports. During the build-up and after the event, presenters from the entertainment news TV series ET Canada delivered special reports live from the UK. On the road for the whole week, Global TV's National News produced a live broadcast each evening from Windsor.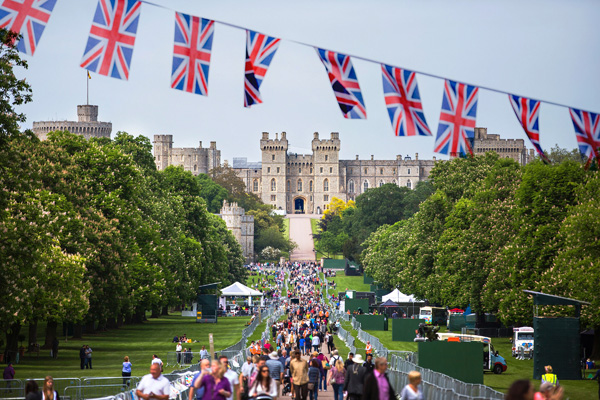 As of 25 May, Global Television Network's owner Corus Entertainment reported an overnight viewership estimate of Global TV's wedding coverage at 434,000 viewers for the 5.30am to 11am time slot. Global News' live online stream attracted 3 million views. As of 24 May, Global News and ET Canada's Royal Wedding content on YouTube had reached more than 6 million unique viewers, and the full ceremony replay achieved more than 1.8 million views. Globalnews.ca also reached 4.35 million page views on its Royal Wedding content, and the network's Facebook videos saw 2.23 million views. www.dejero.com