Pebble Beach Dolphin integrates Matrox ST 2110 NIC for IP Playout Workflows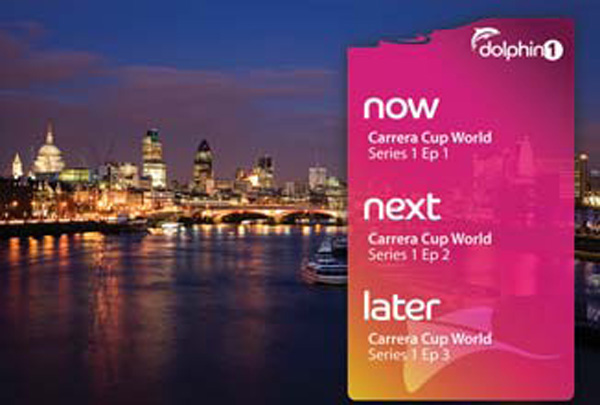 At IBC2018, Pebble Beach Systems is demonstrating its Dolphin integrated channel device running with the Matrox X.mio5 Q25 SMPTE ST 2110 NIC (network interface controller) card, integrated to improve Dolphin's uncompressed multi-channel 4K and 25GbE IP functionality.

Dolphin is built with multiple I/O options to cater for the diverse potential requirements of users. Among the standards and protocols supported are SDI, uncompressed and compressed IP, and NDI. Integrating the new X.mio5 Q25 SMPTE 2110 NIC card means that multiple SMPTE ST 2110 UHD streams for uncompressed IP can now be supported without increasing the load on the CPU. Daniel Robinson, Head of Product Development at Pebble Beach, said the integration of the new card is significant because the combined system is expected to help broadcast environments transition from SDI to uncompressed IP playout workflows.
The integration was developed to make Dolphin more flexible for use in uncompressed IP playout architectures. When the number of inputs is limited, users can encounter glitches and delays when switching between incoming streams. Because of the large number of inputs this NIC adds, multiple uncompressed IP transport streams can be fed to Dolphin at once so that when the input is switched, the stream is already running and ready for a direct changeover. This destination-time switching also means that extra switching hardware is unnecessary.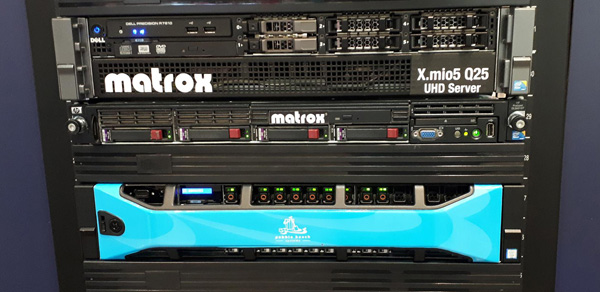 Matrox and Pebble Beach Systems SMPTE ST 2110 test servers were displayed at the IP Showcase at NAB 2018.
The compact Dolphin integrated channel device operates under the control of Pebble Beach's Marina automation. Its ability to integrate audio, video and graphics functionality for precisely automated ingest, channel branding and frame-accurate multi-channel playout supports flexible pipeline design. Consequently, the virtual output chain may be customised for each channel, specifying the order in which functions such as graphics, effects, aspect ratio conversion are handled within the system.
Matrox X.mio5 Q25 supplies multi-channel IP video I/O from HD to 4K - with zero CPU usage – and on-board multi-channel HDR conversions, all accessible with 25GbE and 10GbE interfaces. With compositing engines with sufficient performance for high-density 4K video processing, the card's functions include motion adaptive de-interlacing and as-original scaling. Designed as a video-aware COTS SMPTE ST 2110 NIC card, X.mio5 Q25 consistently delivers the reliability and interoperability needed in broadcast equipment, and adds the flexibility and scalability that make IP infrastructures attractive, including standard networking protocol stack functionality. www.pebble.tv