Dejero and Industry Partners Demo Live Production in the Cloud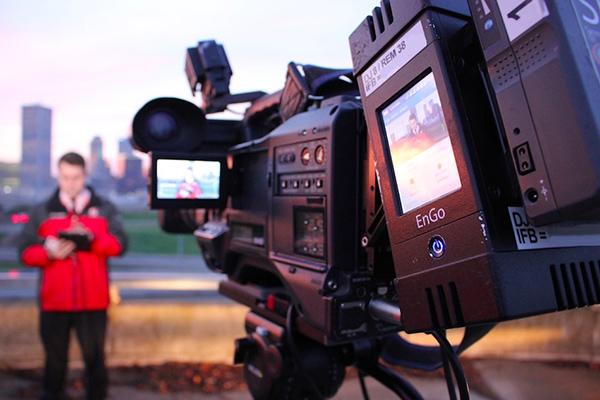 Dejero EnGo
At IBC, Dejero, Microsoft Azure, Avid, Haivision, Hiscale, Make.TV and Signiant demonstrated how broadcasters can design live production workflows in the cloud with greater flexibility, scalability and cost efficiency than they have been able to achieve in the past.
In a demonstrated workflow, an encoder from Dejero, developer of cloud-managed systems for video transport and Internet connectivity for use while mobile or in remote locations, transported a low latency live feed over blended IP connections, which was then received in Azure by Dejero's video on-ramp system. Distribution proceeded from there, outlined below. Through this type of ingest, broadcasters can customise various workflows in the cloud for tasks such as the curation and routing of content, transcoding, near-live editing, automated closed captioning, meta data enrichment and distribution, supported by associated technology partners.
"Dejero regards cloud as the next frontier for broadcasters and aims to help them get the most from IP-based workflows. But we believe that, instead of companies working in isolation, organisations from across the industry will need to collaborate in order to succeed," said Bogdan Frusina, founder of Dejero. "By working with Microsoft Azure Media Services and other industry partners and customers, broadcasters can set up and access a flexible infrastructure that scales according to demands - a month, a day or an hour at a time - and also control costs and expand options for revenue."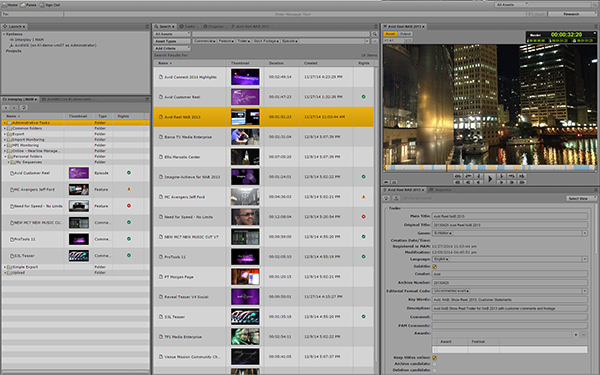 Interplay IMAM UI
General Manager for Media on Azure at Microsoft Sudheer Sirivara said,"The adoption of cloud-based workflows, especially for live content has been hindered by connectivity concerns. Dejero addresses this challenge by efficiently moving live content to the cloud where it can be managed, processed and ultimately distributed anywhere."
Curation and Routing Workflow
The 'live production in the cloud' demonstration at IBC2018 began in the field, where a live video stream is sent to the Microsoft Azure cloud platform from a Dejero EnGo mobile transmitter. Dejero's video on-ramp system dynamically receives the stream as it arrives in Azure, transcodes it and delivers the standardised stream to Make.TV's Live Video Cloud.
Within the Live Video Cloud system, users can curate and route the content to a number of destinations through the Avid MediaCentral Cloud|UX. Avid's cloud interface gives access to projects, tasks, media and other elements located across a MediaCentral environment through a single GUI, available as a web client and as mobile apps for iOS and Android devices.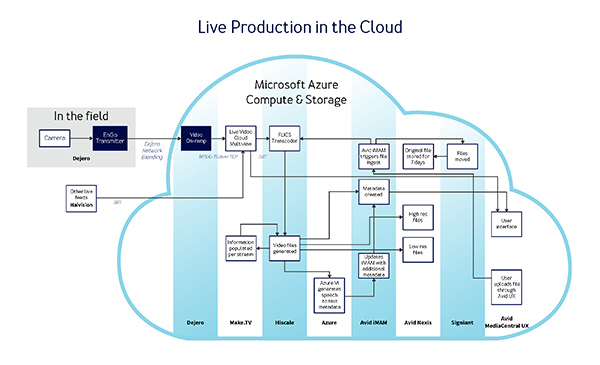 The overall system presents users with a single interface, pulling relevant data from collaborating partners' processes, while using the compute and storage power of Azure. Details on the demonstration workflow and each partner's role are visualised in the diagram above.
Streaming Workflow
Though not part of the IBC demo, Dejero has tested another ingest path in which Haivision Media Gateway sends DVB-C streams from an on-premises Harris video distribution system via Haivision's SRT streaming protocol into SRTHub where it is routed into Make.TV's Live Video Cloud. SRT (Secure Reliable Transport) was developed to maintain the integrity and quality of live video over unpredictable networks, taking into account packet loss, jitter and fluctuating bandwidth. From the Live Video Cloud, Hiscale's extremely scalable, on-demand cloud transcoding records live video into customers' editing and asset management environments where high and low resolutions files can be stored in Avid's cloud-based Nexis storage.
Monetisation Workflow
A second file-based workflow involves uploading files using the Signiant accelerated file-upload app within Avid MediaCentral Cloud|UX. These files are transcoded by Hiscale on ingest and stored as assets along with associated metadata in Avid IMAM, the Interplay Media Asset Manager. IMAM speeds up and, if required, automates access to audiovisual content. It has tools for ingest and transcoding control, annotation, retrieval, browsing and EDL creation, specifically for audiovisual content. A primary purpose of IMAM is reuse and repurposing of content for monetisation. www.dejero.com