Telestream Develops Self-Aware, Agile Infrastructures for Live Streaming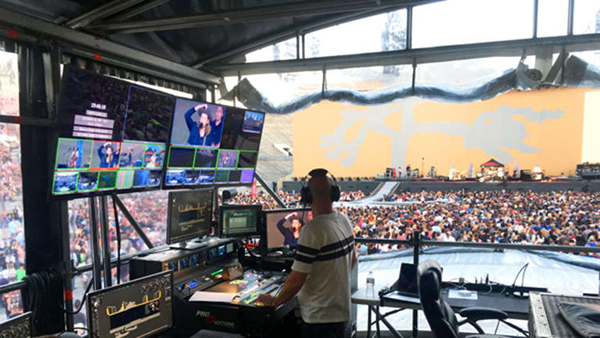 Telestream is currently working on agile, self-aware video delivery architecture to support high-demand streaming operations, in particular making use of their expertise in orchestrated, integrated media processing, monitoring and analytics. It is based on automated decision-making and adjustment, at all stages along the media supply chain - encoding, packaging, delivery and monitoring.
At IBC2018, Digital Media World talked to Anna Greco, President of Media Workflow and Production Business at Telestream, about their research and development into the new architecture, named Project Orchid.
Telestream notes that competition is increasing among content creators and content aggregators and that the live and OTT video market is growing more fragmented, Furthermore, consumers also expect consistent Quality of Experience (QoE) and access to content on all platforms at any time and place. To win and keep the attention of consumers, content creators and aggregators need to rapidly adjust to conditions and different delivery environments in order to maintain performance.
Virtualised Networks
Anna said, "By automating functions such as self-diagnosis, re-routing streams, bursting channel availability and capacity, an organisation can stream at the highest quality possible while still reducing operation cost and complexity. The new architecture is modular, flexible and works on both cloud and on-premise virtualised networks."
Anna Greco, President of Media Workflow and Production Business at Telestream
In the case of OTT services that use cloud systems to deliver channels, channel origination creates an opportunity for operators to extend live sources, which may mean originating the whole channel in the cloud, either from recorded material or a combination of live feeds and recorded assets. Cloud-based channel origination is flexible because it can include pop-up channels for special events, replays of clips and live programming and clip content to supplement live events.
Adaptive Streaming, Live Monitoring, Actionable Analytics
Nevertheless maintaining consistent QoE and Quality of Service remains a challenge. Project Orchid integrates live adaptive streaming production with live monitoring and actionable analytics in an entirely virtualised application. The result is very quick, simple live channel origination that optimises itself automatically, in real-time, and dynamically responds to conditions affecting service performance.
The containerized encoding, packaging, delivery and monitoring components give live and OTT operations the ability to rapidly launch and scale any part of their content ingest, encoding, origin, delivery or monitoring service - either separately to serve multiple vendors, or in an integrated, system deployment to make extra capacity available.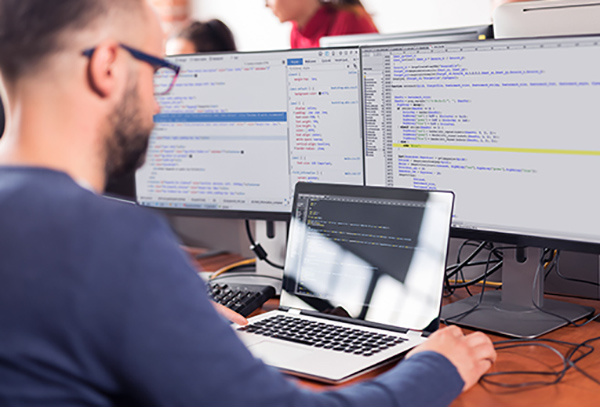 Software application containerization is a method of virtualization used to install and run applications that have been distributed into services, without launching an entire virtual machine for each service. Several isolated services run on a single host, while the running container only includes the minimum operating system resources, memory and software needed to run it.
Telestream believes that although their services can be deployed independently, each module's scalability and self-aware characteristics are enhanced when they are deployed together. At IBC, Telestream showed Project Orchid's platform-agnostic approach to setting up networks as hybrid architectures – that is, integrating cloud, NFV (network function virtualization), and on-premise infrastructure - customised to specific requirements.
iQ Monitoring for Decision-Making
Anna Greco said, "Part of the challenge is to increase agility within large legacy networks. Project Orchid uses a virtualised version of Telestream iQ video monitoring and analytics, developed following the company's acquisition of IneoQuest in 2017." IQ's modules encompass tasks ranging from data ingest to acquisition of viewer data, including pre and post encoding, publishing and post origin and cache stages, through to third-party analytics after integration of the end-client.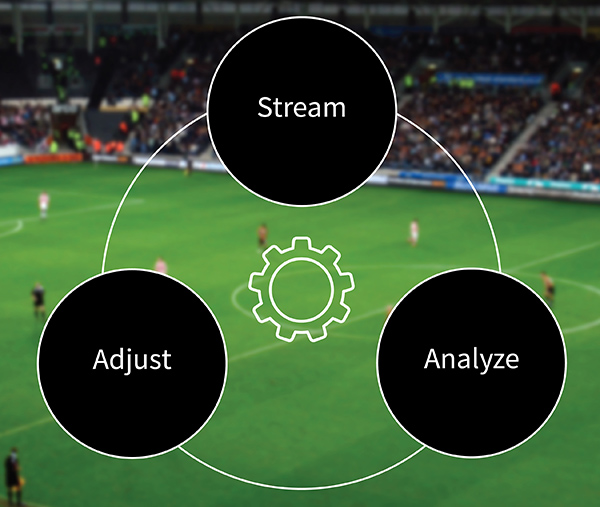 Virtualisation shortens the probe installation and configuration period from several days to a few minutes. The system is accessed from a single integrated GUI for video service management and troubleshooting. "Live channel processing involves setting up the system first, and then tuning it later for quality, viewership, consumption and so on. This kind processing is made possible through iQ monitoring," Anna said.
"It also allows us to form partnerships with customers and build Quality of Service that is content aware. For example, users can control the system to cater to their business decisions – such as co-ordinating latency according to the composition of their video content - through software-defined use of cloud resources. They can use the complete Project Orchid package, or use modules."
Anna also said Telestream expects to make Project Orchid available to broadcasters and OTT providers as a product in the coming months. www.telestream.net