TVS Cable Delivers DOCSIS 3.1 Broadband through Harmonic CableOS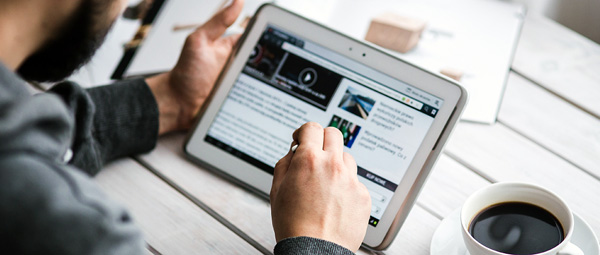 TVS Cable, a US regional cable operator based in Kentucky, has deployed the Harmonic CableOS virtualised cable access system for their new DOCSIS 3.1 broadband services. CableOS is among the industry's first software-based Cable Modem Termination Systems, supplying cable Internet to subscribers. Adopting Harmonic's system means TVS Cable can achieve gigabit internet speeds for their services while overcoming space, power and legacy-hardware constraints on complexity.
"Before deploying CableOS, we were running seven CMTSs over 1,100 miles of physical cabling and supporting infrastructure. It was complex and expensive to manage so many different devices, IP pools and hardware types," said David Thacker, assistant manager at TVS Cable. "Harmonic's approach to cable access significantly reduced the complexity, enabling us to be more agile, efficient and scalable. The CableOS system won over the available alternatives in ways that give us a chance to effectively compete in delivery of gigabit internet services."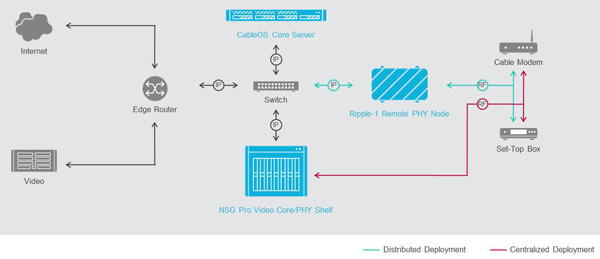 Harmonic believes that virtualisation has started to have a profound impact on the cable market, enabling greater agility, capacity and service velocity with less demand on space and power. CableOS supports fast deployment of broadband and streaming video services while also simplifying network operations. It does this by establishing a centralised, virtualised CMTS Core connected to distributed dense PHY shelves located in multiple network hub facilities. For cable operators that want to deploy a fibre network that can support both IP and legacy capabilities, CableOS makes the migration simpler.
PHY refers to the idea that as well as moving RF components out of the headend and into the field, decoupling the CCAP (Converged Cable Access Platform) core from the physical layer in a Remote PHY architecture uses digital fibre, such as signal transport, over much longer distances and more wavelengths. Because CableOS makes use of off-the-shelf hardware servers and switches, it can lower TVS Cable's broadband delivery costs and accelerates the time to market for new services. www.harmonicinc.com