Imagine Communications Virtualises IP Broadcast Playout for CTC Media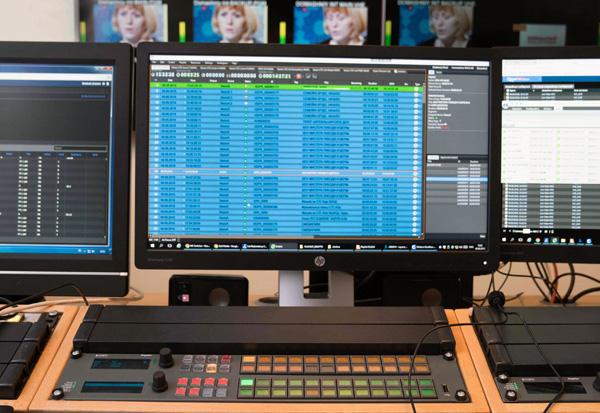 Independent broadcaster CTC Media operates a number of channels in Russia, along with international versions that are popular in the surrounding regions and as far away as North America and Australia. After running for some time on a playout centre supplied from Imagine Communications, the company eventually needed to expand its operations in order to launch new channels and maintain streaming and VoD services.
The new playout centre is designed and implemented by Russian systems integrator DNK Corporation, whose staff worked with engineers from CTC Media and from Imagine Communications. It uses software from Imagine including ADC automation, Versio virtualised playout, Versio IOX storage, Nexio IP ingest and Nexio Motion asset management, all running on COTS hardware, carrying uncompressed video using SMPTE ST 2022-6. ADC automates content control and delivery by incorporating aspects of asset management with automation, to effectively distribute content regardless of format.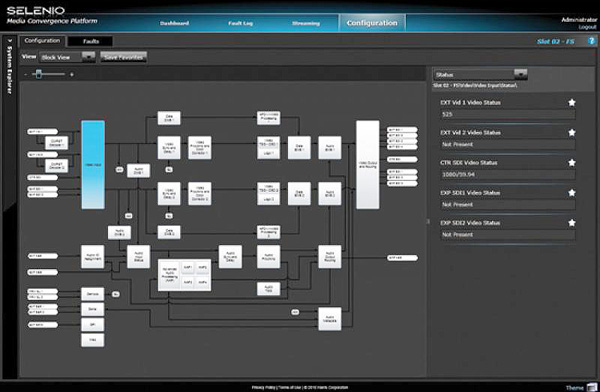 Selenio MCP
This project would essentially be an implementation of an uncompressed IP multichannel playout system. It was going to be significant for all those involved because it would demonstrate what the flexibility and security of Imagine's Zenium microservices software could achieve in terms of broadcast-quality playout performance from uncompressed HD over IP, using industry standards.
Versio virtualised playout combines and integrates automation, branding, graphics, file server, storage and master control functionality in an entirely software-based environment. Versio IOX SAN is a high-performance online storage system specialised for broadcast and production facilities, including news, sports and live-event applications. It is unusual in that it is designed to evolve into a Network Attached Storage (NAS) appliance that can match the performance and efficiency of current SAN systems.
The system includes Selenio Media Convergence Platform encoding and the EPIC MV hybrid IP multiviewer for system monitoring. Both the multiviewer and playout are powered by Imagine's Zenium microservices architecture.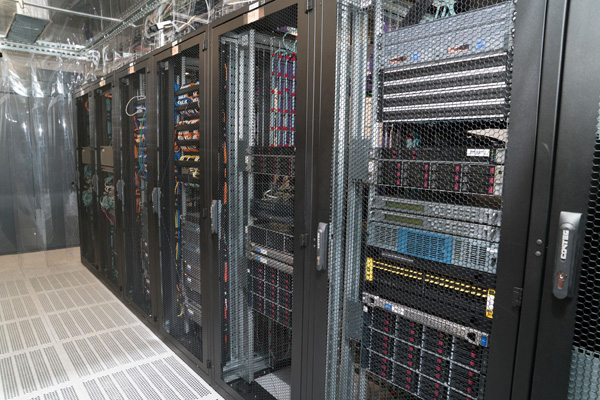 A major component of Imagine Communications' networking framework, the Selenio MCP helps manage hybrid baseband/IP operations, including video/audio processing, compression and IP networking. Encoding is one of the platform's processing modules. Acting as the bridge between the two environments, MCP supports the latest compression formats, while accessing the high-quality video produced in baseband.
EPIC MV is a highly scalable, UHD-ready multiviewer used as a single monitoring display for mixed signal types and a transition path to an all-IP environment. Based on Imagine Communications' Zenium services platform, EPIC MV is scalable to thousands of PiPs and hundreds of displays, and natively supports high-bandwidth uncompressed content, as well as low-bandwidth compressed streaming formats, including MPEG-2 and H.264/AVC.
Control and data networks and SDI/IP conversion are controlled by Magellan SDN Orchestrator, which CTC uses to design its own workflows. Incorporating the Magellan SDN Orchestrator control layer into a hybrid network allows the entire bit flow to be software-defined and increasing visibility of the entire network.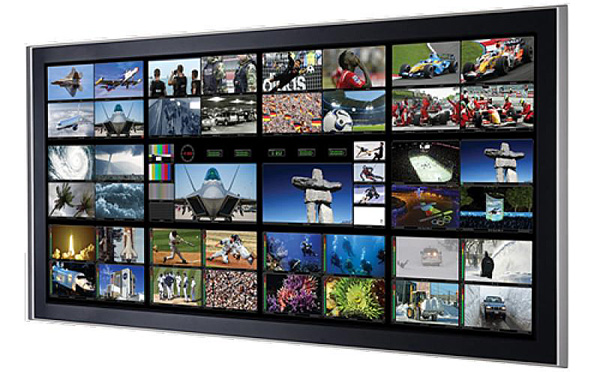 EPIC MV hybrid IP multiviewer
In phase one, which is already on air, CTC is using the new playout platform to deliver seven SD and two HD channels. Phase two will add 26 channels, including eight simulcast SD/HD services. The whole platform is redundant as a means of playout security, and the software approach yields a higher density of channels than a traditional installation and will make future expansion simpler.
"We needed to expand our facilities, and we wanted to be as efficient as possible in our operations," said Alexei Frolov, chief technical officer, CTC Media. "DNK and Imagine showed us that, using a software approach and the industry standard SMPTE ST 2022-6, we could achieve a flexible, productive system that is compact and power-efficient. We are one of the first to implement uncompressed IP playout on this scale." www.imaginecommunications.com