Input Media's Digital Clips Service Delivers 32 FA Cup Matches Live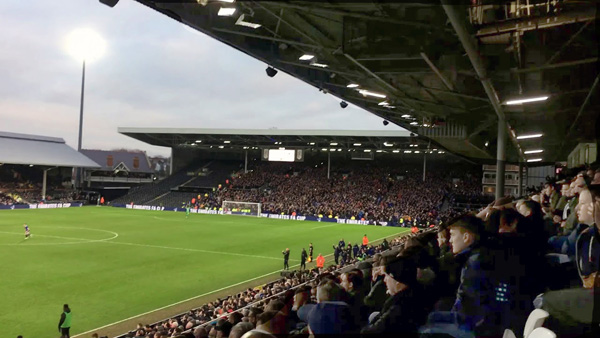 Sports production specialists Input Media in London captured and delivered complete video coverage of the Emirates FA Cup third round, which ran from 4-7 January 2019, by making all of the event's 32 matches available as worldwide feeds for The FA's international rights-holders and through a new digital clips service, pulling 46 million views on social media.

The Third Round Proper of The FA Cup is one of the most popular weekends of the English football calendar, when Premier League and Championship teams join the historic knock-out competition. This is the first time such comprehensive coverage was captured and distributed through a single organisation and delivered in this way.
Input Media staged the broadcast operation from its production centre in Chiswick, west London, where a production and technical crew of 80 oversaw delivery of 22 live games on the Saturday, eight on the Sunday and one on both Friday and Monday evening.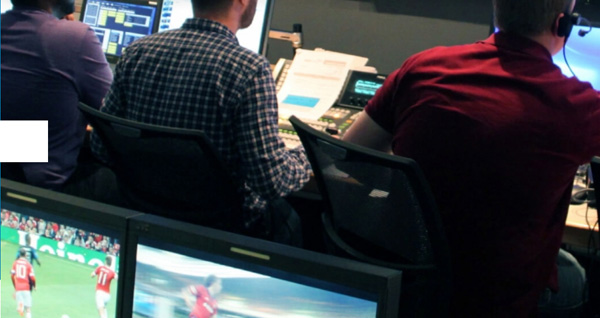 All matches were contributed live at the centre using both fibre and satellite paths. All live broadcast feeds were ingested into networked EVS XT3 servers with all record trains managed by EVS's IP Director Production Asset Management system. A team of digital media producers were then viewing all the incoming match feeds and using dedicated IP Director stations to log and clip the key digital stories across all live matches.

Match commentaries were added to streams from all 32 match venues, delivered off-tube by a team watching the televised video, either from the Production Centre or from the 21 outside broadcast facilities contracted to produce match coverage at various grounds around the country.

A standalone FA Cup Superfeed - an 8-hour continuous programme showing the pick of the live games and highlights of others - was created, while all the goals and highlights edits were delivered on two dedicated channels of rolling clips for the BBC to use on its Match of the Day programme.
Neil Oughton, Managing Director of Input Media, said, "The FA Cup demonstrated our ability to create and deliver content for both traditional TV and online platforms at the same time. Our production and technical team worked under pressure to generate comprehensive world feeds from all games and select the best clips for digital distribution, while overcoming the logistical challenges involved in delivering such an ambitious project."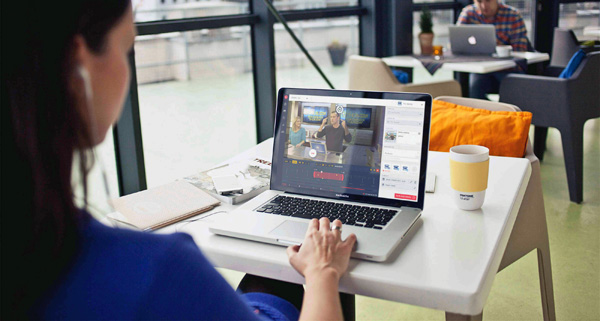 Input Media created digital clips for use on social media as part of a new short-form content service supplied by The FA. Users can sign up to receive live clips via the @EmiratesFACup Direct Messaging function on Twitter.
Five separate social media producers followed the games as they were happening, selecting and distributing 66 noteworthy clips from across the third round that generated more than 26 million views on Twitter, with another 20 million views on other platforms such as Facebook and Instagram. One digital clip was viewed more than six million times on Twitter alone, and several other clips attracted more than a million views each.
To keep the social story live during the match, The FA employed an automated bot to push the social notifications for their registered teams to the channel of registered users. As speed of delivery was the top concern, the key moments curated for social by the digital team were then sent directly from IPDirector to a dedicated outgest target on Input Media's managed work-in-progress nearline storage.
From that point, clips were processed by Input's clustered Telestream Vantage file processing engine. The cluster uses a workflow developed in-house by Input Media's technical team. The automated workflow analyses the incoming media asset, and creates a mezzanine H.264 1080p mp4 file, while ensuring that only the correct audio tracks are selected from the multichannel MXF source for the transcode.

The new mezzanine MP4 asset is then delivered directly to Grabyo, a cloud-based video production, editing and distribution platform, using a custom written set of integration scripts and their API to ensure delivery is carried out without the need for any further human intervention.
In order to ensure delivery within the specified window of 6 minutes, the transcodes within Vantage were prioritised over other tasks that may have been scheduled at the same time from other workflows. As a result, assets were generally delivered within half the time required. As the final step, verification and approval is granted by The FA on Grabyo before it is then published to the Twitter account with the necessary message, emojis and so on. www.inputmedia.tv