AP Takes Viewers on a Deep Dive to Explore the Indian Ocean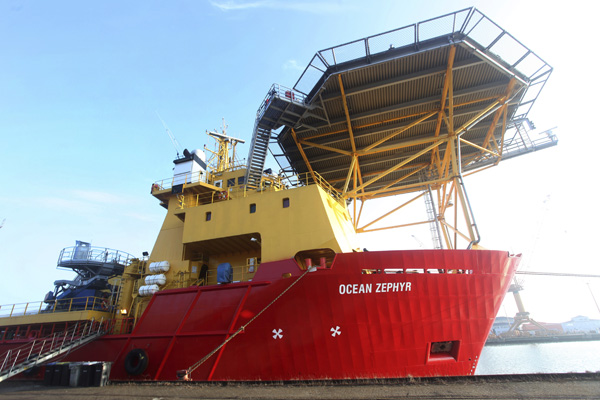 The Ocean Zephyr stands docked in Bremerhaven, Germany, on official launch day, 23 January 2019. Final preparations were made Thursday for the start of a 3-year mission to explore the Indian Ocean, during which scientists hope to document changes taking place that could affect billions of people in the surrounding region over the coming decades. (AP Photo/Stephen Barker)
A team of British scientists from the Nekton ocean exploration research team will soon begin exploring off the coast of the Seychelles at depths of up to 300 meters, in two-person submarines. The team's scientists will also draw data from precision instruments dropped as far down as 2,000 meters.
Until now, very little comprehensive mapping or biological research has been undertaken in the Seychelles area, or even in the wider Indian Ocean below 30 meters. The seven-week voyage will begin in March 2019. It is the first in a series of expeditions in the Indian Ocean, called First Descent, that Nekton will carry out over the next three years.
On Board the Ocean Zephyr
Established in 2015, the Nekton Oxford Deep Ocean Research Institute aims to help improve knowledge and understanding of the deep ocean, in order to hasten measures to protect and regulate the world's last great wilderness. Nekton works in collaboration with University of Oxford and is a UK registered charity.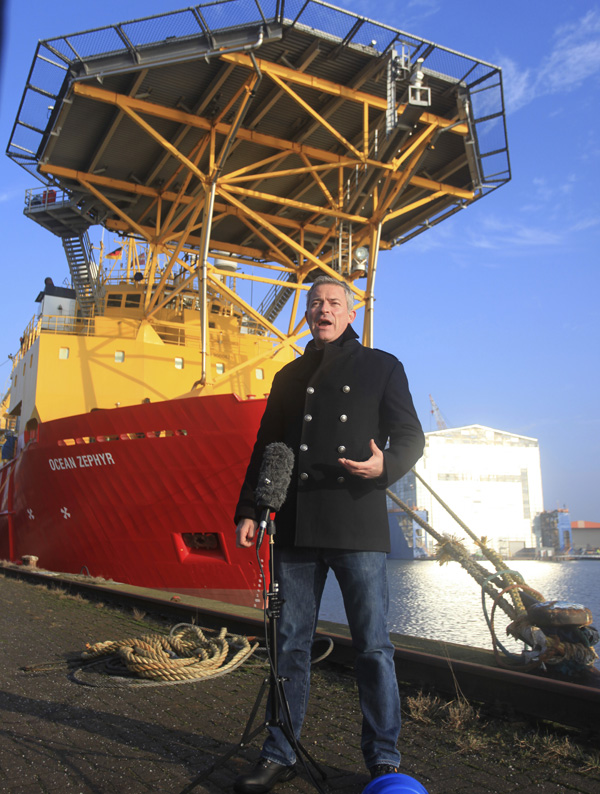 Oliver Steeds, Nekton CEO.
Through the course of the Indian Ocean expedition, the Associated Press will stream live underwater video from on board in real time and speak to the scientists as they work. As the only news agency working with the expedition, AP video coverage will include Nekton's search for submerged mountain ranges and unknown forms of marine life, a chronicle of life on board their ship 'Ocean Zephyr', interviews with some of the world's top marine researchers and drone footage of the mission. AP's broadcast and digital customers will be able to broadcast live video to their audiences around the world and may conduct live two-way interviews with the scientists and AP journalists on board.
Sandy MacIntyre, AP vice president and director of key initiatives for news said, "What scientists from the Nekton Mission discover will inform the debate on the state of our planet's ocean and its resources, which are vital to the future of billions of people. AP will have a three-man team on board for the duration of the expedition, consisting of two cross-format journalists and one technician. A combination of a modern live video streaming system with both fibre-optic and optical links will allow us to move video and audio through the water.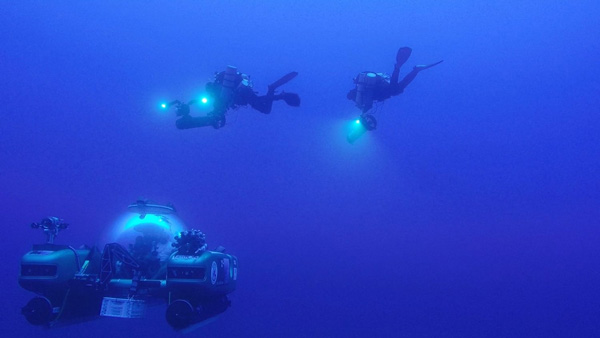 The UK's Nekton Mission will use submarines to go 300m below the surface and sonar equipment to survey depths of up to 2,000m once the Ocean Zephyr reaches the Seychelles.
Multi-camera Live Stream
"We are using LiveU's services and system of codecs to stream audio to and from the submersibles. AP customers can access live video via satellite, IP decoder, various streaming protocols including RTMP and HLS, with MPEG Dash adaptive streaming, as well as publish live feeds directly to their social media platforms."
The two submarines and a remotely operated underwater vehicle will be equipped with twelve underwater cameras and six others for use above the surface. These will be a combination of professional broadcast news cameras, Go Pro cameras and a BRADLEY Remote Camera System. AP will access all cameras on the ship and vehicles from inside a specially rigged control room. "As footage is captured from each camera, we will direct the coverage to make sure the best shots are broadcast at any moment. We will also incorporate video from our DJI Phantom 4 drone to give different views of the operation," Sandy said.
Always conscious that this expedition is primarily scientific, AP will work harmoniously among the scientists by literally living in the submarines beside them, listening as they commentate in real time on their work and focussing the cameras on things of interest as they make new discoveries. "Our news camera work routinely requires us to act as neutral observers. Those involved have agreed to be filmed and either actively be interviewed or willingly stay in the background as we document life on-board with Panasonic P2 cameras."
AP will then archive the content and act as curators, allowing the footage to be repurposed for use later on.
Nekton CEO Oliver Steeds said, "We are about to embark on a scientific mission that will help uncover the secrets of our deep ocean, the last great unexplored part of our planet. AP will accompany us so that we can reach millions of people around the world, to inspire them about the relevance and importance of the ocean in all our lives." www.ap.org