Swansea City AFC Streams Live to Fans with URSA Broadcast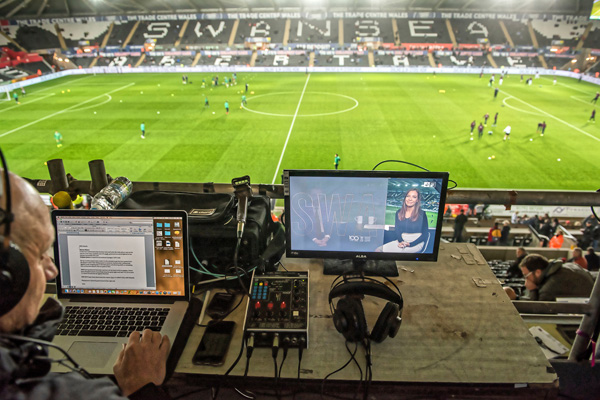 Joining the English Football League (EFL) Championship at the start of the 2018-19 season created a new opportunity for Swansea City Association Football Club (AFC). The club could choose to live streaming its own content, something that hadn't been a possibility while in the Premier League, and has now developed its own streaming platform, SwansTV Live.

Jonathan Wilsher, head of media and marketing at the club said that Swansea City AFC had faced two options for the project. "We could work within the EFL's own streaming service, iFollow, or take the initiative to create our own," he said. "Opting out of iFollow allowed us to implement a system and process that would give fans exclusive content with greater scope than match coverage and highlights."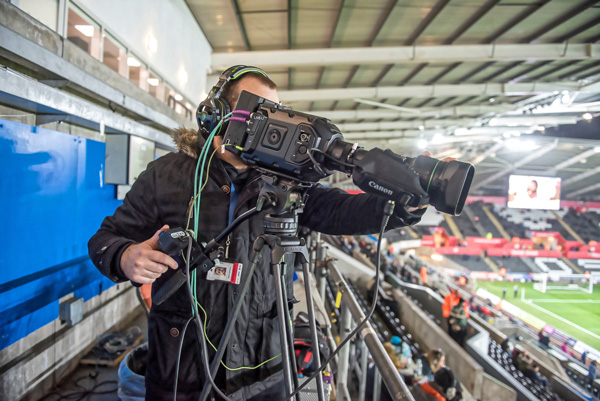 iFollow, the League's digital platform, is used by 58 of the 72 EFL member clubs, while 11 supply their own streaming service. Committed to promoting live match attendance, the League says matches can be streamed at any time except on Saturday afternoons and when the matches are selected for live TV coverage on Sky Sports. EFL sees streaming as a revenue opportunity alongside existing broadcasting deals, and clubs that use iFollow receive about 75 percent of revenues.
For Swansea City's own service, the club has based their live workflow on the Blackmagic URSA Broadcast camera and Smart Videohub 12G 40x40 router. Working with specialist football broadcast consultant Peter Knowles and technicians from his company StvdioExpert, the club has deployed four channels of URSA Broadcast around Swansea's Liberty Stadium.
A purpose-built studio centred on the Smart Videohub 12G 40x40 router gathers in all of the live camera feeds via SDI, as well as the custom graphics and VT packages needed to produce the master program mix (PGM). Because 12G-SDI connections run at twice the conventional broadcast speed, the team have the option to connect equipment outputting high frame rate Ultra HD video over a single cable.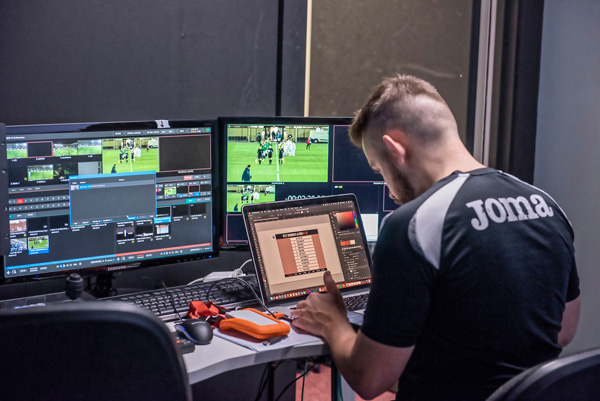 The mix is then taken through a Blackmagic ATEM Television Studio HD, which acts as a transmission switcher selecting the source to stream, in this case either a finished program or a place-holding graphic, before being fed into a StreamAMG video-on-demand server at 1080i50.
"The URSA Broadcast's extended video mode is the critical factor for us because it incorporates a wider dynamic range," said Jonathan. "Combined with good quality b4 lenses, the colour reproduction straight out of the URSA Broadcast means you have a cost effective system for live to air broadcast acquisition."
Extending the service beyond just streaming 90 minutes of football, he and the 14 members of their production team also produce pre- and post-match studio-based shows discussing team selection and match analysis. This is carried out on a two camera set-up using a Blackmagic Studio Camera.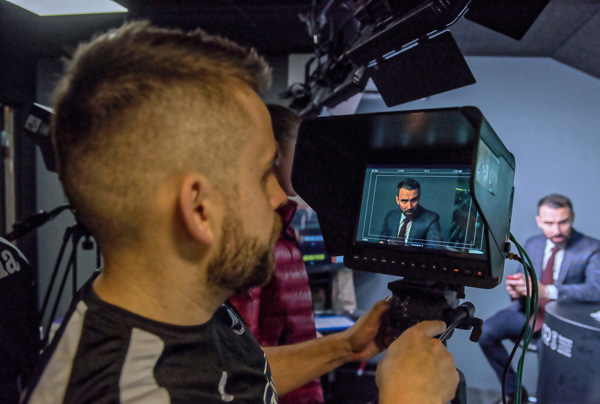 This new source of direct to consumer revenue has started widening the club's fanbase. Jonathan commented, "We have exceeded our original expectations regarding subscriber numbers. Having this level of control over our content has allowed us to engage with our fans and sponsors in a new way and on a larger scale." www.blackmagicdesign.com