tpc Chooses Nevion / Arista Network Orchestration at New IP-based Facility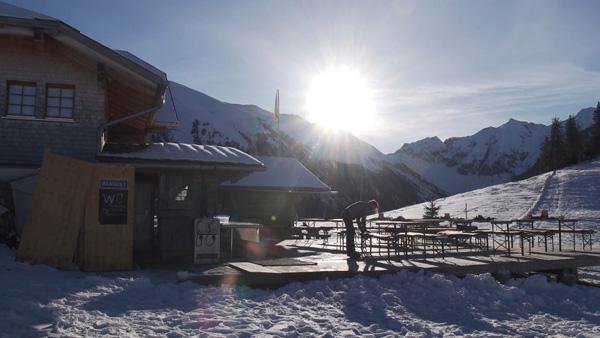 Swiss broadcast service provider, Technology and Production Center Switzerland AG (tpc) and Schweizer Radio und Fernsehen (SRF) electronic media studio are in the process of constructing a new IP-based News, Sports and Technology Centre, aiming to be ready to go on-air in November 2019. Designing a new facility gives SRF the opportunity to rebuild its technical infrastructure from the ground up for signal management, broadcast operation and various production systems, and to rethink and optimise its workflows from ingest to playout.
tpc, who is responsible for television, radio and multimedia production and equipment at SRF, has chosen Nevion VideoIPath orchestration and Software Defined Network (SDN) control for the new centre. At the core of the new infrastructure is a full SMPTE ST 2110 IP media network, based on a high-performance Arista Spine-Leaf data centre architecture. This SDN is controlled by Nevion's VideoIPath software, which also acts as orchestrator for the media flows between broadcast sources and destinations.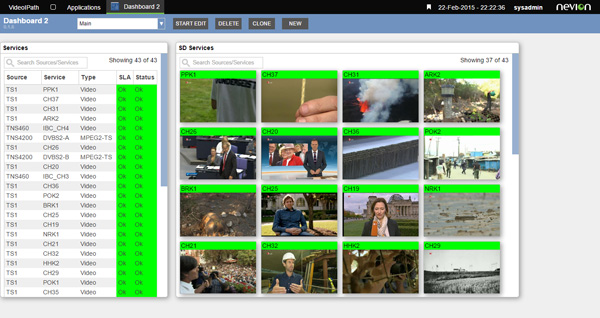 Broadcast-specific requirements and standard IP networking technology call for low latency, reliable, high-bandwidth transport of video, audio and data signals across LANs and WANs. Following the partnership Nevion and Arista organised a year ago in 2018, VideoIPath SDN control was extended to include support for Arista's EOS OpenConfig API.
This control allows VideoIPath to create deterministic connections across IP networks (LANs and WANs), including the redundant paths, as well as to manage bandwidth, thus ensuring the performance required for live video broadcasting. VideoIPath also controls Nevion's software-defined media nodes, Virtuosos, which manage the special broadcast media transport and processing capabilities for the whole system.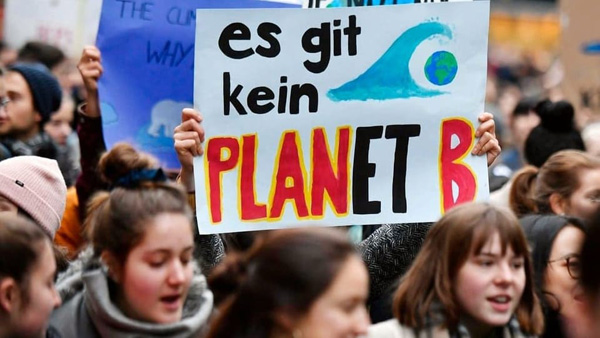 For SRF application, tpc has integrated VideoIPath with a variety of third party equipment supplied from Imagine Communications, Rohde & Schwarz, Tektronix, Stage Tec, Riedel Communications, Pebble Beach Systems, Vizrt and Embrionix, among others. The project is among the first examples of multi-vendor integration using open standards, in particular NMOS IS 04/05.
VideoIPath also integrates with BFE's KSC Core, the user interface the production teams will use to prepare production setups offline, edit and then select them on-the-fly, within the system. The setups all have configurable system settings for change-overs before and during broadcast. The teams can also use KSC Core to monitor the control system components and attached systems and devices, and continuously log and correlate arrors and log events, while the status of the key system components are permanently displayed.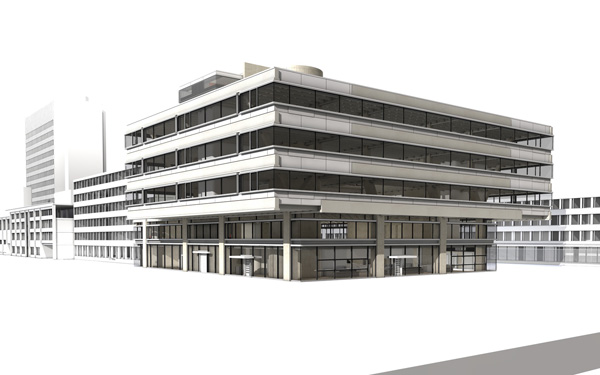 With this set-up, operators can plan events in the KSC Core system in different production areas. In the background, VideoIPath automatically orchestrates, schedules, reserves resources and establishes connectivity by provisioning network and broadcast equipment to execute the events.
Andreas Lattmann, CTO tpc said, "We expect the new facility to significantly change how our employees work, as well as how products in the SRF portfolio are created, and Nevion VideoIPath will play a big role in those changes. Furthermore, full IP migration of the system will allow SRF to gradually start broadcasting in UHD/HDR, while the system overall will allow us to adopt upcoming business options, especially in the online section, more easily than we could before."
Nevion is exhibiting and speaking at the VidTrans19 Annual Conference & Exposition, 26-28, February 2019 in Los Angeles. www.nevion.com