GINX Esports TV Plays the Game on Zixi for Channel Distribution Over IP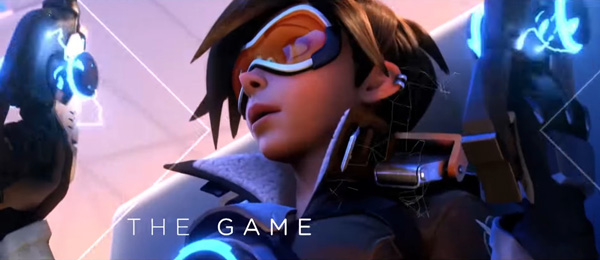 GINX Esports TV maintains linear channels to the UK, France, South Africa, USA, Canada and several international cable operators. Content is produced and recorded in GINX Esports TV's studios in central London and distributed around the world in 10 languages. Their channels are currently available in about 55 million households, delivered over IP in broadcast quality using the Zixi Platform.
Sebastian Gomez, Head of Technical Operations, GINX Esports TV, said, "As a linear channel, distribution is a key component. Without getting to the head ends of pay TV platforms our programming wouldn't be readily available to viewers and our business model wouldn't work. Our distribution used to be managed externally and delivered via satellite, but moving to Zixi has made it possible for us to run a very cost effective distribution system that we manage in-house. This gives us independent control of all our feeds."
GINX TV can be streamed to devices from mobiles to desktops. As a TV channel, users can find Ginx on their TVs, available in about 50 different countries, and watch via Roku, Play TV, FILMON or Magine depending on their location. Esports is rapidly gaining popularity, and because audiences are very demanding in terms of the viewing experience, a poor quality feed is not an option.
Zixi Broadcaster software, the core element of the Zixi platform, enables live linear and live event video delivery over standard broadband Internet connections to augment or as an alternative to satellite. For Ginx, Zixi Broadcaster's primary application is OTT delivery in any format to CDNs or direct to PCs, Macs and mobile devices.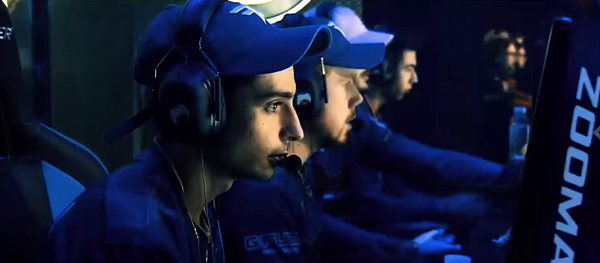 The Platform can process, transcode and deliver UDP, RTP, RTMP, RTSP, MMT, HLS and DASH, in various bit rates and protocols. It communicates with the Platform's Feeder and Receiver components over UDP-based, video-optimised protocols, on private and public IP networks. Broadcast quality services can be manged at a fixed, predictable latency as low as sub-second, globally.
Meanwhile, Zixi Feeder software resides at the point of acquisition and accepts and prepares the encoded video for transmission using Zixi's own UDP-based transport stream protocol. It communicates with Zixi Broadcaster creating a video and network aware delivery path. Zixi Receiver is lightweight software that runs on standard PC hardware or virtual machines, or can can be embedded into professional decoders, IRDs and mobile devices, to accept Zixi protected input streams.
Sebastian mentioned security, reliability, cost and ease of use as the main requirements when the broadcaster GINX was looking for an alternative to satellite distribution. "Zixi met all these requirements," he said. "It was also relatively simple to get started. After only little training, the platform becomes self-explanatory."
GINX Esports TV's linear channels all have a dedicated personalised feed to handle localised overlays and insertion for different markets. Two international feeds per channel - one based in European time and one set to the Asia Pacific region – support various channel codecs, resolutions, bitrates and frame rates needed to meet specific affiliate requirements.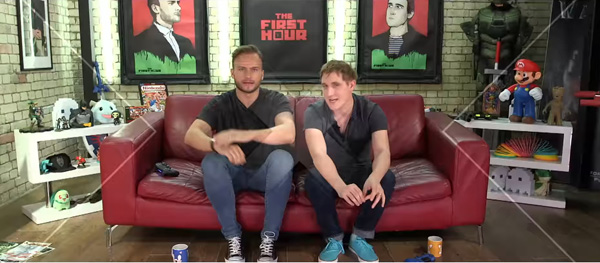 Their playout facilities are set in two geographically diverse sites, and are linked via Zixi. "Our uptime has increased since we started using Zixi," said Sebastian. "If we have maintenance issues on one of our playouts, coverage is unaffected because all our distribution end points get the streams from both locations simultaneously, and Zixi supports time-shifted delivery of up to 24 hours of the individual 24x7 linear channel services. The platform also gives us information on what's wrong, which helps with troubleshooting."
The Zixi platform has also improved channel distribution in other ways for GINX Esports TV. "Setting up a distribution channel now only takes 5 to 10 minutes if all the conditions are good. If the customer is in a rush, we can set up the Zixi receiver remotely. These factors give us a lot of flexibility that we did not have when using a satellite platform. It is also very secure, as all of the links we use are point to point," Sebastian said. www.zixi.com