Nevion Moves Vodafone Iceland's Sýn to Hybrid IP in Record Time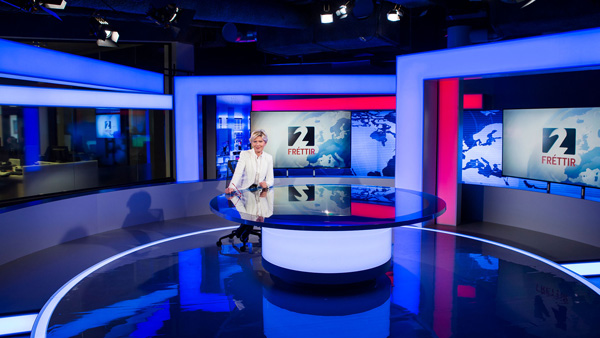 Sýn is an Icelandic company formed by the merger of Vodafone Iceland and the 365 media broadcast company. Sýn wanted to consolidate its telecom and broadcast premises for cost-efficiency and to work more effectively. This required moving their broadcast production to new premises in the capital, Reykjavik.
Rather than transfer the existing SDI production network infrastructure, the company opted for a new IP media network that would make them more flexible, scalable and more able to control costs over time. Their production equipment, including cameras, video and audio mixers, would remain unchanged – in other words, SDI-based.
The new IP facilities also needed to go live in a very short period of time - only six weeks. Sýn chose to work with virtualised media production specialists Nevion and local system integrator Exton ehf to deliver the project, which went live on 8 February 2019.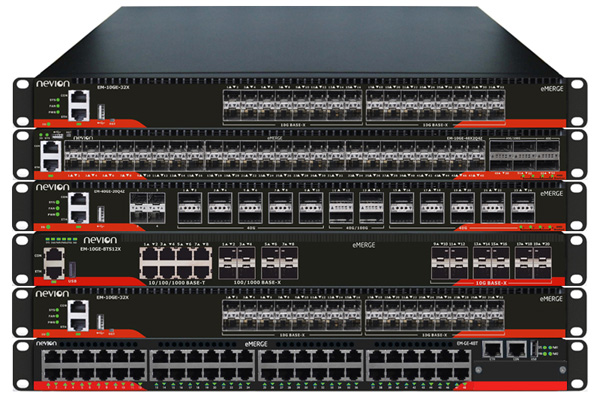 Árni Finnson, head of broadcast, Sýn said, "For us, this was a critical project that needed to be delivered on time because we had already served notice on the old building, and of course we could not go off air! We could have taken the safe route and built an SDI infrastructure, but we knew that was not a good investment in the long term. We picked Nevion and Exton because they reassured us that our requirements could be met, and they did deliver on time."
The foundation of the system delivered in Syn's new facilities is an IP network built on Nevion's COTS (commercial-off-the-shelf) eMerge IP switches. Nevion's software defined Virtuoso media nodes supply the gateways between the SDI equipment and the IP media network, as well as video and audio processing, monitoring and 4K TICO encoding within a converged IP LAN/WAN network. Because they are standards-based and software-defined, they are ready for virtualisation and modification in the field when required.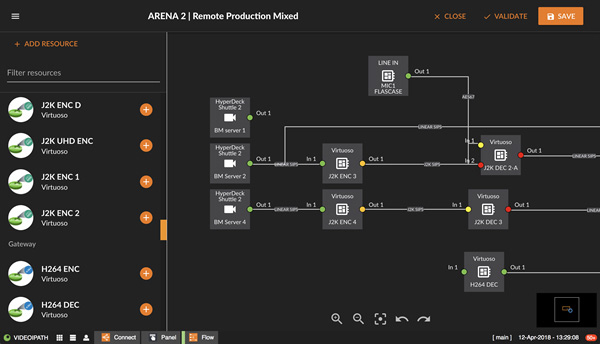 Nevion VideoIPath Orchestration and SDN control
The eMerge Ethernet/IP switches are specialised to aggregate, switch and forward IP media streams for broadcast, and can be interconnected via standard connections up to 100GigE in order to form a non-blocking router cross point with a scalable switching capacity.
For the sports and media production, in which is where many pieces of SDI equipment are still used, Nevion's compact hybrid SDI routers, Sublime X2, are used to for routing between the equipment without having to convert to and from IP. Sýn also has some equipment remaining in other locations – for example, the satellite reception site, as well as in the DVB and IPTV headend site. These two sites are connected via fibre with Nevion Flashlink equipment enabling the transport of the IP packets.
Finally, the orchestration and control of the whole network, including the IP and SDI routers, is handled by Nevion's VideoIPath. The production team uses Nevion's Multicon user-interface for broadcast control.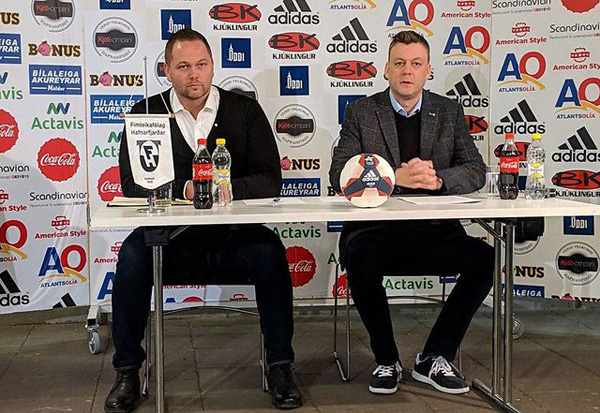 Hans Hasselbach, Nevion's Chief Commercial Officer, remarked, "IP media networks have now reached a level of maturity that allows them to be delivered as quickly as SDI networks. Because the cabling is so much simpler, needing relatively few lightweight fibres instead of a quantity of heavier SDI cables, IP media networks may even be delivered faster in greenfield sites like Sýn's facilities than at exiting studios." On top of products and delivery services, Sýn selected maintenance for the Virtuoso and VideoIPath, which enables them to take advantage of software upgrades. nevion.com