NAB 2019 - Harmonic Virtualises Spectrum X Server for New Broadcast Opportunities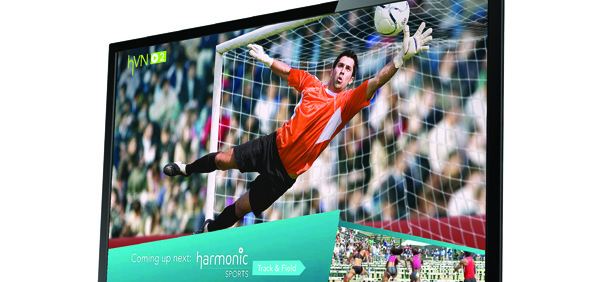 Harmonic has virtualised its Spectrum X media server as a software version that runs on customer-supplied hardware. Using the power of commercial off-the-shelf (COTS) computing, the virtualised system makes new deployment options and updated functionality available to channel operators.
Over time, Harmonic's Spectrum X media server played a central role in robust ingest, playout and channel-in-a-box workflows. Now as a software server it creates new opportunities for media companies who now work in a fast-changing industry. Tim Warren, SVP and CTO of video business at Harmonic said, "Moving to the virtualised Spectrum X allows users to spend their IT budgets on the hardware they need while maintaining the advantages of the Spectrum X platform."
The virtualised system gives users access to more workflows than the Spectrum X media server enables today. For example, the new software enables HTML5 graphics and supports SDR/HDR conversion including tone mapping and tone expansion. Uncompressed video-over-IP is also deliverd, with SMPTE ST 2110 support for SD to UHD.
Spectrum X Storage and Control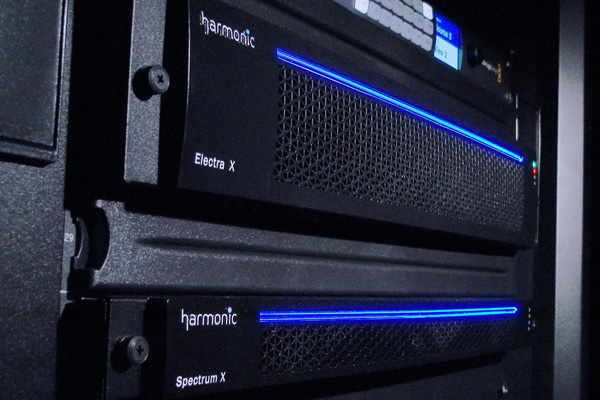 The extremely flexible nature of Spectrum X is not changed in the software. For instance, Harmonic's openness to integrate any type of control system, including automation, MAM, PAM, transcode and QC, creates more deployment opportunities for media companies. Open APIs for the conventional Spectrum appliances and the new virtualised Spectrum X enable control of media workflows under a single user interface to suit exact workflow requirements, making it easier to deliver content on any platform to any end user.
The virtualised Spectrum X server supports all Spectrum storage options, making it a fit for any application that the appliance-based Spectrum X media server currently supports. Furthermore, users of Harmonic's MediaGrid scalable shared storage with Spectrum can now make use of IO-HSM (ingest and playout controlled hierarchical storage management) to add an extra level of protection and performance to their production and playout workflows. When enabled, IO-HSM uses media and connectivity intelligently to manage shared storage and protect it from the risk of network outages, data starvation and other issues that can impact shared storage environments. It adds sophisticated protection to active playlists and includes those being managed by third-party control systems.
Harmonic is showing the virtualised Spectrum X server and its new functions at the 2019 NAB Show. www.harmonicinc.com