Harmonic's VOS 360 SaaS Speeds INDYCAR's Live OTT Channel via CDN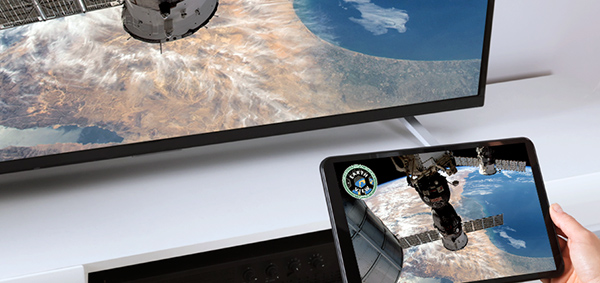 Harmonic introduced a new CDN-enabled Primary Distribution workflow at NAB 2019, supported by the company's VOS360 software-as-a-service. The primary distribution system handles the management and delivery of linear channels from programmers to their affiliates - which can be traditional pay-TV operators, virtual video programming distributors running multiple channels or local broadcasters in any location - via CDN. It replaces the need for dedicated networking links and satellite transponders.
Tim Warren, senior vice president and CTO of video business at Harmonic said that many revenue opportunities exist that broadcasters can take advantage of in the video streaming environment. "But preparing and distributing OTT-ready local broadcast channels to affiliates is a major challenge. By combining Harmonic's understanding of the linear TV ecosystem with expertise in cloud-based media processing, the primary distribution SaaS was developed to help programmers meet the demand for linear content on connected screens."
Based on a pay-as-you-go business model, Harmonic'snew distribution service is simple and costs can be controlled. Programmers can aggregate channels, manage schedules and content rights, and distribute feeds including local and network programming, live sporting events and advertising in real time over the internet. VOS360 SaaS processes and prepares the feeds and distributes channels ready for OTT delivery from the cloud to distribution partners around the world.
Media Services on Demand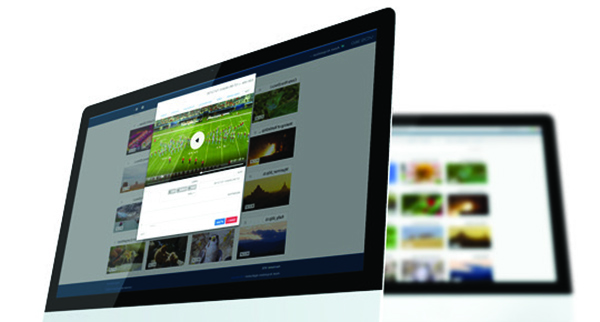 The system also enables broadcasters to insert accurate metadata for rights management, blackouts and local ad insertion from the cloud, without requiring dedicated on-premises equipment and at a low upfront cost. Because it is based on Harmonic's software-based media processing, users can control video quality, monitor network conditions and support a wide range of formats, codecs and encoding schemes.
VOS360 software behind the service is made up of six primary microservices that conform to the essential functions in the media processing chain from ingest through delivery - ingest, playout, graphics, transcoding, encryption and delivery. Workflows are accessed by selecting capabilities within each of these functions. Transcoding on VOS360 is performed by the Harmonic PURE software compression engine that supports SD, HD and UHD formats and MPEG-4 AVC and HEVC codecs.
Users can also employ PURE's EyeQ realtime video optimisation, which appraises available streaming conditions and delivers the highest video quality across varying AVC (advanced video coding) delivery networks, at the same time reducing bandwidth consumption. The result is high video quality at efficient bitrates. Support for Harmonic APIs allow customisation and management of VOS360 capabilities from a single UI.
VOS360 SaaS Keeps INDYCAR on Track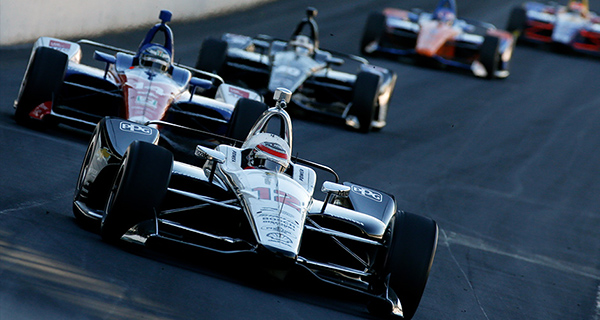 An example of a customer using the VOS SaaS is INDYCAR, the sanctioning body of the NTT IndyCar Series. INDY CAR is using the service for live sports streaming.
"It took less than five weeks to design, set up, test and deploy VOS360 SaaS for live streaming of NTT IndyCar Series races, which is very competitive compared with the industry norm for OTT deployments," said Brad Lee, director of business solutions at Hulman & Company, the parent company of INDYCAR. "High video quality is a must for live sports events, and by using VOS360 media processing as a service, we can deliver any event to any screen."
With VOS360 SaaS, INDYCAR can scale the delivery of its OTT services based on actual needs – growing from a few terabytes per day up to petabytes when an NTT IndyCar Series race is on. The elastic usage-based pricing model of Harmonic's Video SaaS means costs are predictable, and its flexibility makes it possible for INDYCAR to launch new channels and services quickly without a large upfront investment in equipment. www.harmonicinc.com