Veriskope to Distribute, Support and Develop Adobe Media Server 5.0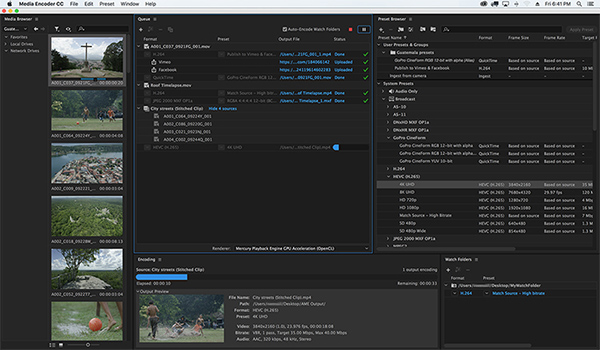 Adobe Media Encoder
Veriskope low-latency cloud and edge video computing provider has entered into a global licensing agreement with Adobe to manage all aspects of Adobe Media Server business including global distribution, support, product development and operations.
The Adobe Media Server, Real-Time Media Protocol SDK and Flash Media Live Encoder are scalable, low latency www.veriskope.com deployed across industries ranging from media and telecommunications to government, education, gaming and medicine.
The Adobe Media Server products make users' media delivery tasks run faster and more flexibly by supporting consistent, scalable, protected real-time streaming via edge, on-premise and cloud deployments. Operators and service providers can reach a wide choice of phones, tablets, cameras, sensors, smart speakers, connected TV and other consumer and IOT devices.
5G Edge, Hybrid Cloud and AI Video Systems
In order to serve existing clients and offer an established system to new customers interested in 5G edge, hybrid cloud and AI based video systems, Veriskope will distribute, support and enhance the Adobe Media Server line for customers, system integrators and cloud vendors - worldwide.
"Adobe Media Server continues to supply competitive, low latency media delivery for today's cloud and tomorrow's 5G edge," said Robert Pierce, Veriskope COO. "With this agreement, Veriskope is collaborating with Adobe to be the global source for Adobe Media Server and related software." Veriskope was formed by a group of alumni from Macromedia and Adobe to license and support AMS, RTMP SDK and several other levels of the Adobe video stack. The group also plans to enhance the products and target new market opportunities.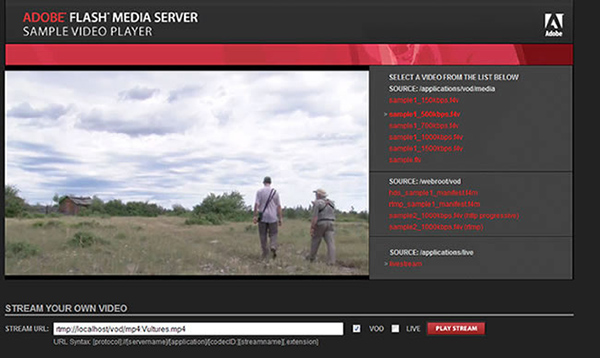 Adobe Flash Media Server
Veriskope will continue to offer Adobe Media Server 5 in its Standard, Professional and Extended versions, plus Adobe Media Server related assets like the Real-Time Media Protocol SDK and Flash Media Live Encoder products. Further to these, Veriskope already makes digital migration services available to customers interested in transitioning from Flash-based user experiences into new native HTML web and mobile experiences.
Future Enhancements
Veriskope and Adobe Media Server extends the reach of video content by supporting HTTP Live Streaming and Real Time Media Protocol protected video streaming formats. Veriskope is also evaluating future enhancements including support for Common Media Application Format (CMAF) and WebRTC streaming formats.
CMAF addresses the fact that the fragmentation of video streaming protocols makes it challenging to prepare content for delivery to different devices. Content owners and distributors often need to prepare video streaming workflows with various codec settings, colour settings, container formats, DRM and so on.
This situation leads to duplication of effort, increased storage and inefficient delivery. Apple and Microsoft have started a common specification based on shared subsets of standardised systems, called Common Media Application Format (CMAF). It aims to make video streaming using different protocols easier by using common underlying methods and reducing duplicate efforts.
The WebRTC project for the web enables Real Time Communications (RTC) in the browser. It includes the basic requirements for high-quality communications on the web, such as network, audio and video components used in voice and video chat applications. These components, when implemented in a browser, can be accessed through a JavaScript API, so that developers can implement their own RTC web app. www.veriskope.com