MultiChoice Moves Up to Imagine Hybrid IP Playout Centre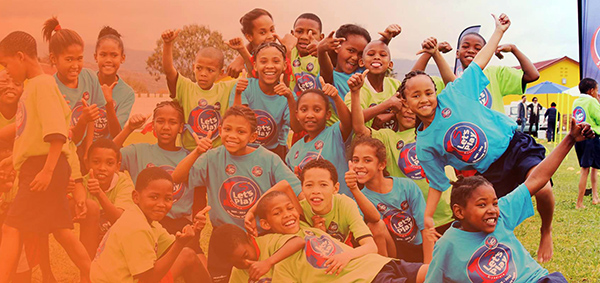 MultiChoice, one of the largest satellite broadcasters in Africa, has built a new playout centre in response to growing customer demand for higher quality content. The new facility is the first stage of the company's plans to update from traditional video playout to IP transport and modular playout systems. As well as supplying a better product, MultiChoice is aiming for more business agility, technical and operational flexibility and lower total cost of ownership (TCO) in order to improve their consumer experience and increase their speed to market with new broadcast services.
Currently MultiChoice broadcasts around 150 video and 180 audio channels across six platforms to approximately 14 million subscribers in 46 countries across Africa. Concilium Technologies is implementing the new facility, located at the company's Randburg headquarters in a suburb of Johannesburg, using Imagine Communications' software-defined microservices products and IP interfacing.

"In order to meet the demand for better visual quality in our content, we had to lower costs and increase efficiency at the same time," said Julian Ankiah, head of technology engineering at MultiChoice Support Services. "We needed to take advantage of IP signal networking, but also tightly integrate any new systems with our existing platforms - and particularly our business services.
"Imagine's products were able to deliver what we need to do now and also set up a transition to IP and software-defined platforms for us into the future. By introducing a dynamic platform and assembling a competitive viewing bundle based on premium entertainment and sports channels, we are adding value for subscribers and television consumers."
The new centre's playout functionality is based on Versio, a modular, microservices-based system, hosted on new servers from HP Enterprise. It includes eight HD channels, with full redundancy on each channel. The architecture delivers the performance and high-availability MultiChoice is looking for with extra functionality such as integrated graphics for channel branding. The EPIC MV multiviewer for monitoring is also a part of this project.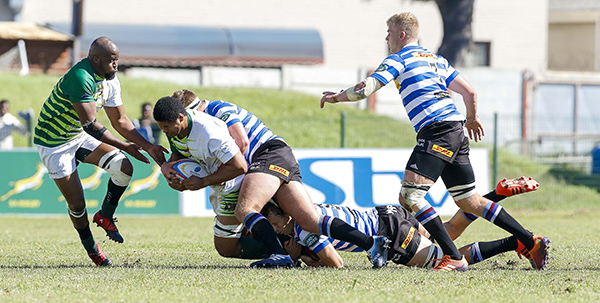 MultiChoice televised the SuperSport Rugby Challenge Festival live on their SuperSport 10 and Community TV Channels.
Versio modular playout and EPIC MV multiviewers are built on Imagine's Zenium microservices platform, which contains an expansive library of services that run on COTS servers for a compact footprint and efficient energy performance. The microservices are not only cloud-native, but also allow users to add new functionality quickly, as required. As an example, a request from MultiChoice to set up mirrored storage in a different location could be met relatively simply – just by adding the required microservices.
Within the centre, existing SDI signals are transported as uncompressed video-over-IP, via eight high-density, all-IP-capable Selenio Network Processors (SNP), carrying out SDI/IP encapsulation - bridging SDI signals into IP - and processing for IP/IP, SDI/IP, IP/SDI for resolution formats up to UHD-HDR, uncompressed. As business requirements change, MultiChoice can use the SNPs to transform the centre from a hybrid to an all-IP architecture, while supporting future workflows at similar cost.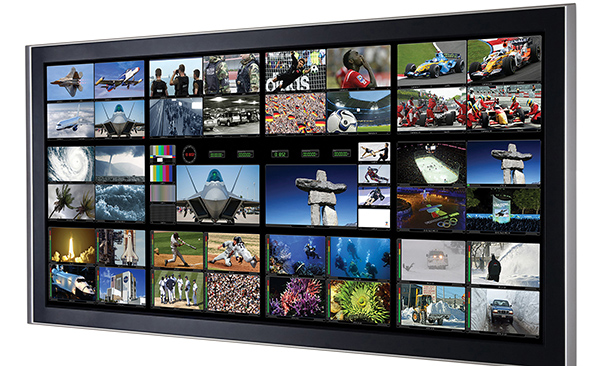 Imagine Communications EPIC MV multiviewer
Handling UHD signals based on SMPTE 2110 for transporting media over IP networks, the SNP also has an edge synchroniser for processing streams before they enter the core router, reducing signal routing complexity.
MultiChoice uses the scalable EPIC MV multiviewers to analyse IP streams and monitor mixed signal types on a single screen, and give visibility across compressed and uncompressed IP workflows. IP signals are routed using Arista ethernet switches and management.
The new playout centre is closely integrated into MultiChoice's existing infrastructure, which includes Imagine D-Series automation control, Selenio processing and Platinum IP3 routing. It is expected to go on air in late 2019. www.imaginecommunications.com