Sportradar Streams Live Data for Australian Open Broadcasts on Aspera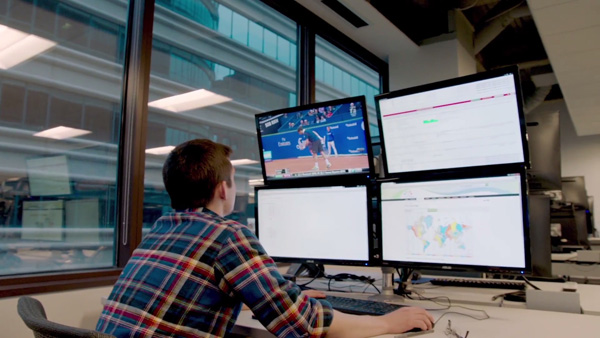 The Australian Open (AO) Grand Slam tennis tournament, held at Melbourne Park from 14 to 27 January 2019, involved more than 800 matches broadcast over the 14 days. The host broadcaster Tennis Australia supplied all match feeds to the primary regional broadcasters, Channel 9 in Australia and Sky New Zealand, via SDI.
Prior to that, 54 matches were streamed from the AO Grand Slam of Asia-Pacific wildcard play-offs - the 5-day AO qualification tournament held in Zhuhai, China - for live production in Sydney, Australia. The streams delivered a full-HD master signal over IP from China to Australia.
Included as part of all feeds were sports data and digital content, collected, analysed and distributed by Sportradar. Based in Switzerland, Sportradar has about 2,000 staff in 30 locations around the world, working as the partner of more than 1,000 companies in 80 countries. It has 65 international league and federation partnerships, including exclusive agreements with the NBA, NHL, International Tennis Federation and NASCAR.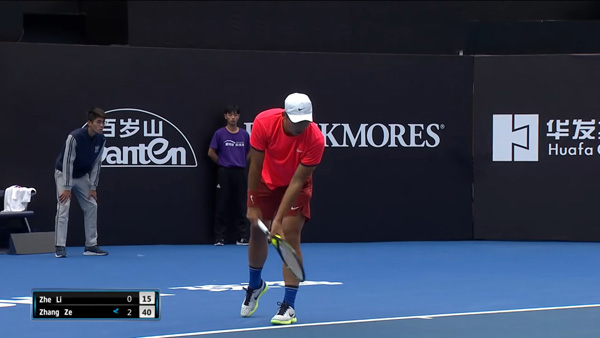 From the Courts to the Cloud
Sportradar needed to continuously stream high bit rate live data feeds from the Australian Open to the cloud for processing, and then distribute them globally to seven distribution customers within less than 3 seconds of the live action.
To supply their data for broadcast, Sportradar wanted to set up a fast, efficient secure data pipeline over unmanaged IP networks, thereby avoiding satellite or fibre requirements. Their decision was based on their experience with satellite infrastructure, which is typically expensive, complex and requires a large physical footprint. It can often be difficult to integrate with production tools, and connectivity is not supplied on demand.
High-speed fibre and dedicated circuits are also costly, requiring dedicated connectivity to the fibre provider, and may not be available at production venues. Sportradar finds that long-haul WANs can cause uncertainty and may degrade video quality.
In contrast, commodity Internet is pervasive and widely available, even at short notice, and gives around-the-clock access with no permission or check-in required. The cost is reasonable, especially when compared to dedicated circuits, and it is inherently bi-directional – users can send a return feed in addition to the primary contribution feed.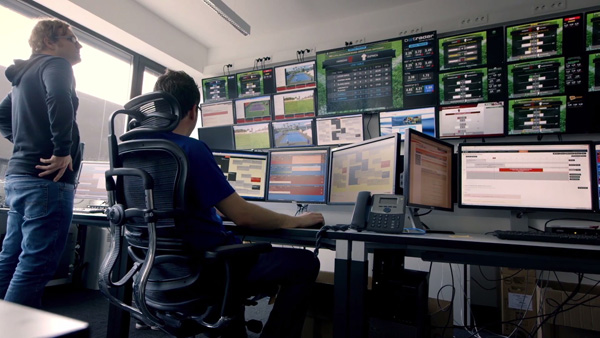 AO Production Requirements
"The project involved dual feeds from each of up to HD 16 cameras at a time, depending on the match, for full redundancy. This means the venue encoders were ingesting a total of 32 HD-SDI 1080p25 feeds and generating 32 IP streams in MPEG2-TS mezzanine single bit rate format," said Jim Ewaskiew, a technical director for Offering Management at Aspera. Sportradar's goal was to maintain SDI quality and stability over IP with high-bit rate feeds, particularly from the venue in China that added a fair amount of latency.
Tennis Australia also had several other requirements including constant in-application feedback with local and remote statistics, failover capabilities, auto-recover in case of network interruption and built-in encryption.
Jim said, "Sportsradar chose Aspera Streaming for Video to take the MPEG2-TS output as FASP streams into the cloud – regional AWS servers - and, from there, deliver them to Sportradar's V2.1 encoders in real time, or near-real time, for transcoding into web and mobile HLS formats. The streams could then be moved to cloud storage, which also served as a live origin for the CDNs to retrieve the files for distribution to the websites."
Built on FASPStream

Aspera Streaming for Video uses commodity Internet, partially or fully replacing satellite delivery services with more affordable terrestrial IP networks. The software is built on Aspera's FASPStream system, developed to guarantee timely arrival of live video and data, regardless of conditions that increase network round-trip delay and packet loss. It also centralises administration using existing video infrastructure, integrating into cloud and hybrid environments to support video on demand and production workflows with transcoding and distribution.
Aspera Streaming for Video preserves all resolution in live video with little start-up delay or pre-buffering, independent of distance and network conditions. It uses the entire available network bandwidth to send and receive broadcast quality video streams – even over challenging networks with limited bandwidth. It encrypts streaming video in transit and authenticates streams for security using recognised standard public/private key authentication or Aspera's multi-tenant access key system.
Communicating with AWS and Akamai
"A number of distribution partners hosted the video on their sites, some of which brought their own Akamai accounts and requirements for how they wanted the live stream configured for their sites. This required three different live Akamai configurations," said Jim.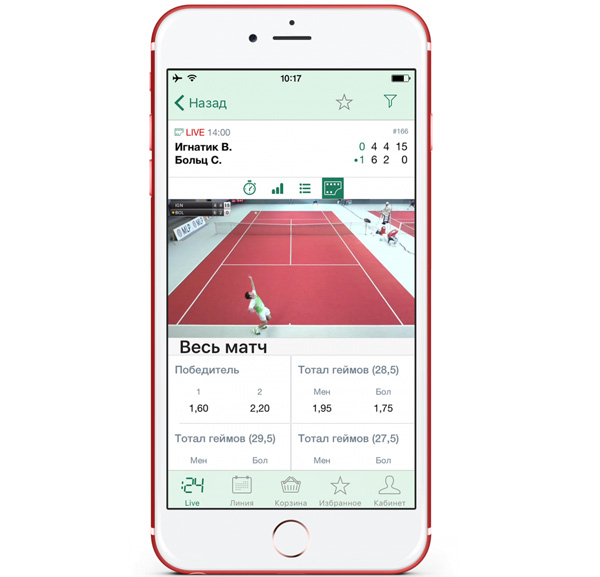 "Akamai's Adaptive Media Delivery (AMD) used the Cloud Origin to pull the HLS files in for delivery. Akamai MSL4 (Media Services Live v4), accepts POST (request method supported by HTTP used by the Web) of the HLS files to the Akamai network for delivery. Akamai MSL with transmuxing (changing the packet structure) accepts RTMP streams that are transmux'ed into HLS files on the fly. This last configuration was needed because the partner in China wanted the streams delivered to them via RTMP and would need RTMP entrypoints for ingest."
Akamai's Adaptive Media Delivery worked as a Reverse Proxy server to the Amazon S3 servers. A reverse proxy server sits in front of the web servers, intercepting requests from clients at the network edge, and then sends requests to and receives responses from the origin server. It makes sure that no client communicates directly with that origin server, and helps with load balancing, protection from attacks, caching and encryption.
Sportradar achieved a flexible setup for IP-based production with low latency, high reliability and very stable stream contribution from venue to cloud. Peder Drege, Chief Streaming Architect at Sportradar said, "IBM Aspera allows us to use our IP connectivity with extreme efficiency and receive more high-quality streams in parallel from more locations, regardless of distance, while virtually eliminating stream interruptions." asperasoft.com