Bannister Lake Updates Twitter Search, Aggregation and Management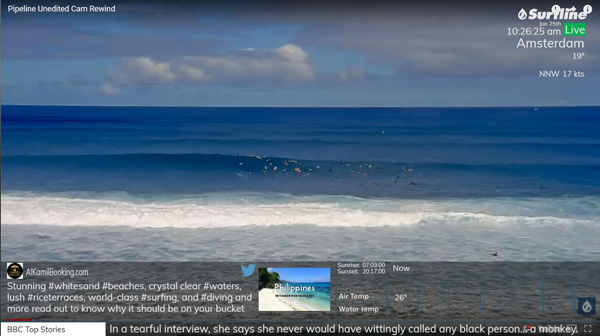 The Twitter functionality in Bannister Lake's Chameleon data management software has been upgraded to serve as a social media search tool that producers can use to discover specific Twitter content and take it to air. Regardless of its real or perceived value, sourcing content on Twitter and other social media platforms has become regular practise for broadcasters and news outlets.
Chameleon's Twitter interface contains varied search parameters that open more options for refining searches than hashtags or accounts used alone. Users can identify Tweets from multiple angles, for example, account mentions, key words or phrases, location or language. By combining different search parameters, producers have more influence over filtering and locating specific Tweets to drive editorial content.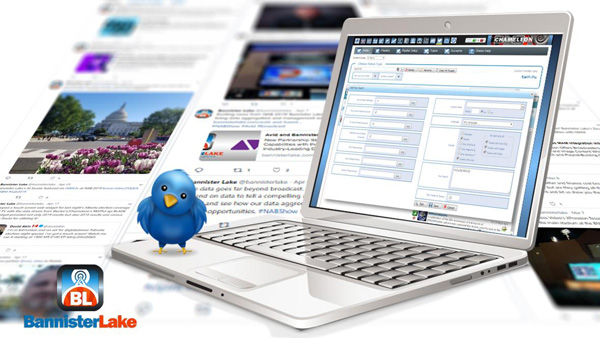 The intention is to improve users' ability to locate the right content at the right time. Producers can then use Chameleon to build, moderate and customise playlists of Tweets - integrated with appropriate news, sports, finance and other data sources - to populate tickers, L-Bars or full-frame graphics, or to make content available online or on mobile devices.
Chameleon is unusual in that it allows users to combine multiple searches into a single topic, producing a wider range of topic-related results but still maintaining the editor's control over content. Chameleon also supports Twitter's Trends API to manage and display worldwide trends. Twitter content can be further filtered and managed through Chameleon's onboard query and RESTful API functions.
In terms of integration with other data sources, Chameleon's Twitter management supports several of the social media aggregation tools in common use now such as Tagboard, Juicer and Inception Social, which are used to transform real-time content from social media channels into targeted displays for live broadcast, digital signage and venues, web and mobile platforms. www.bannisterlake.com