Dejero Cuepoint Brings Remote Talent to the Studio for Real-time Collaboration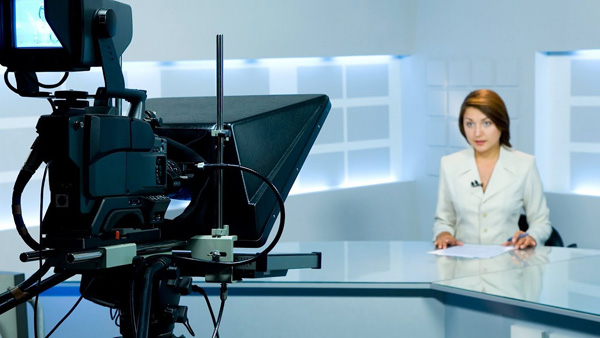 Earlier in 2019, Dejero launched CuePoint, a rack-mounted low-latency return feed server that keeps live broadcast production and remote teams synchronised as they work together on a live production. It sends low-latency video and audio, alongside teleprompting feeds, to live broadcast production teams in the field to help them orchestrate live content from different locations, so that it will play out in the intended manner.
Return video and teleprompting feeds from the broadcast centre can be monitored by the talent on location on a tablet or dedicated screen above or below the camera, or on multiple mobile devices by camera operators, field directors and technicians.
The server can deliver return feeds with as little as 250 milliseconds of latency, so that field crews can collaborate with resources from the broadcast centre in real-time. This makes it easier to scale the number of return feeds needed in the field as it changes.
Talent and Graphics Management in Real Time
The typical examples of applications for CuePoint server are managing talent cueing and production monitoring from the field, making sure remote talent, field directors and technicians can all see when live shots are about to start and what is currently on air. Camera operators can use CuePoint to confirm that a remote feed is on air and adjust their camera framing to account for graphics, overlays and split screens. The server also sends teleprompter feeds to the on-air talent, which makes it possible to update the feeds in real-time.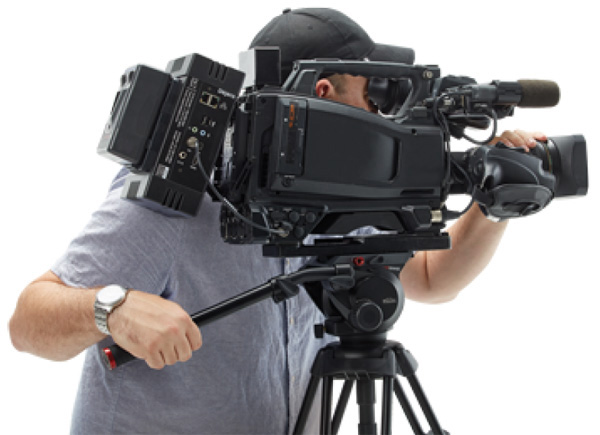 Andy Clipsham, Sr Technical Product Manager at Dejero, talked to Digital Media World about the way video feeds of this kind are used for live broadcast. "They can also be used by makeup and wardrobe staff, or even other people unable to see the main feed, like an on-site producer," he said. "It can be confusing because the return video term still gets applied when the video content is changed for other use cases, like sending a teleprompter feed, which is just a video, or if the on-air broadcast is sent to the remote location so the field crew can check the graphic overlays, to see the other interviewer, or to see when the handover of the live video is coming to them."
Extreme Low Latency
The CuePoint server's ability to deliver return feeds at very low latency is what makes this system particularly interesting. "Cuepoint can deliver a high-quality video for every feed because it processes each stream individually, which is necessary because each of the streams has an adaptive bit-rate to make changes based on the fluctuating conditions of that specific connection. This takes a lot of processing resources, which of course grows as more streams are sent."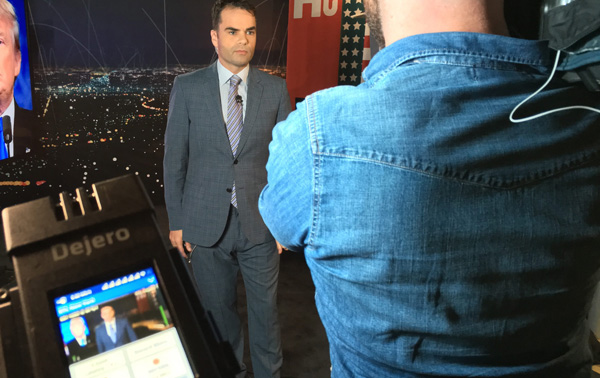 Using Cuepoint with Dejero's EnGo, a mobile transmitter that encodes and transmits video over multiple IP networks, for contribution is also practical and works well in OB vehicles when a feed is needed for a large on-site display. Andy said, "The EnGo is assigned to deliver a certain stream. When a monitor is connected to, it the user can enable that stream to be played out. This action remains independent of what stream the EnGo may be sending into the station at that time. Even if the user doesn't have a monitor, they can still play the stream on a tablet, phone or computer."
Cuepoint can also be used through Dejero's Control, a cloud-based management system accessed through a web browser on most devices. Control can be used by an administrator making changes to the CuePoint's configuration - to the number of inputs and outputs, the resolution, or to the list of people with permission to view the streams. "For users that do have access to the return video feed, they can either view it on a monitor connected to an EnGo as mentioned earlier, or they could view it through a web browser connected to the Control portal, similar to watching YouTube," said Andy.
Future Applications
He also commented on the fact that CuePoint is a new product with considerable potential development ahead. "Today we are hearing from the broadcasters we work with that they are doing more from remote locations. In particular, this includes graphics creation just ahead of going on-air. Adding the graphics to the live feed as it is being sent into the station to be directly played on the air is quite important. The graphic artist can use CuePoint to check how they are appearing on the live feed with the CuePoint feed, and make adjustments in real time. Also with the trend towards all-IP workflows, we will support input options other than SDI to make kind of work easier."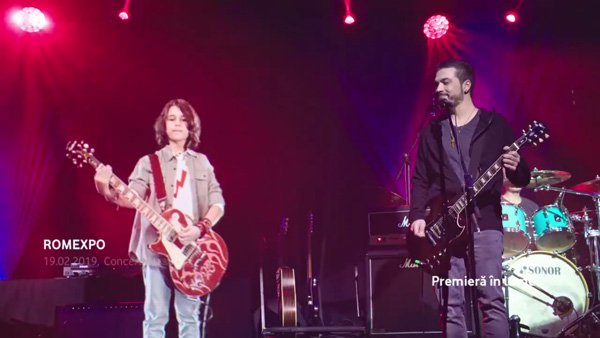 Eventually, a system like CuePoint could even be useful for widening the applications for augmented reality. Interactions between people and sets built with AR elements could be monitored and controlled more readily. Andy remarked, "Related to this type of application, Dejero's transmitters recently supported a company called Musion 3D in the UK to transmit a life-sized, interactive human hologram for a live performance across Vodafone's 5G network.
"Musion 3D specialises in producing and broadcasting very realistic life-sized, interactive 3D holographic video shows, and used the EnGo mobile transmitter for live remote contribution, and also Dejero receivers to set up very reliable low-latency, high-quality HD video and audio links in both directions. As part of the project delivery, the Dejero transmitters and receivers were both centrally managed through Dejero Control from a web browser. The hologram data was streamed over a Huawei router and Vodafone 5G link." www.dejero.com