ITN World Relay Runs Faster on Telstra's DPN Remote Network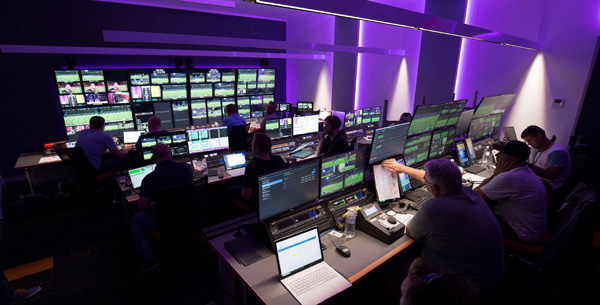 Telstra's Distributed Production Network (DPN), the company's media IP network, supplied the transport for 30 HD live camera and graphics feeds for the remote production and delivery of the 2019 International World Relay Championships in Japan for Independent Television News (ITN). The event took place place in the city of Yokohama, Japan on 11-12 May.
The event marked the first use of the DPN for a live sports event outside Australia and is an example of a growing trend in sports broadcast production toward remote services.
Telstra and Nexion Networks worked together to build a network transporting the HD live camera and graphics feeds from the Nissan Stadium in Yokohama to Tokyo, and then onwards to the NEP Andrews Hub in Sydney. Nexion specialise in converged data networks, data centre, cloud and telecommunications.

Their combined service made it possible for NEP's team at the Hub to produce live coverage and competition highlights remotely in Australia over the two days of the World Relay Championships. The signals travelled from Japan via diverse and hitless 10 gigabit-per-second circuits on the Telstra DPN to Sydney, using ultra-low-latency compression.
Inside the Telstra DPN
The Telstra DPN is an IP network custom-built for media applications, enabling professional production of live broadcasts at a distance from the actual event. It sends multiple raw camera feeds, audio and equipment control signals over the network back to centralised production hubs. This remote production infrastructure removes the need for onsite facilities and establishes secure links between sports venues and production hubs on a bespoke network.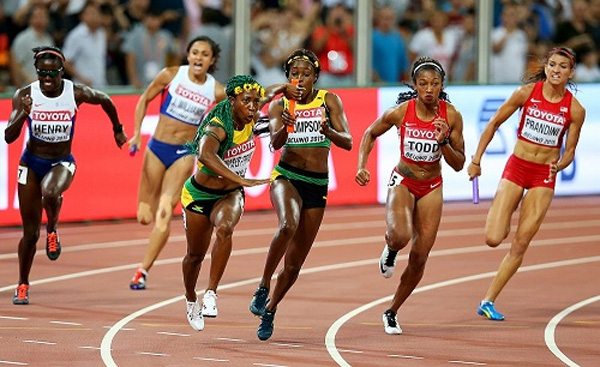 Remote production over long distances requires a network featuring high bandwidth, low latency, low jitter and low wander, which the Telstra DPN delivers in Australia and now internationally.
The diverse and hitless circuits are a central part of the system. Transport diversity opens alternative transmission paths in the network core or cross-market section of the connection. It contributes to network diversity, which ensures continuity of telecom services to a specific location, and has various other advantages. It protects the entire connection, ensuring continuity. It also maintains an alternative physical long-haul connection, and connection diversity in the case of failure of the primary telco's - that is, Telstra's – infrastructure.
Being hitless is a typical requirement for most telecom systems. Otherwise, the switched wavelength may be travelling through other unintended channels during the transfer time of switching. When switching a wavelength with the hitless wavelength selective switch, only the specific wavelength in the present port and the target port are affected, while the other wavelengths and other ports will remain unaffected.
Earlier Trial
Andreas Eriksson, Director of Telstra Broadcast Services, said the collaboration between Telstra, Nexion and NEP Australia creates new expectations for international remote production. NEP Group and Telstra have been working for some time on remote production for broadcast television. In 2018, they conducted their first successful trial across the Pacific between NEP's centralised IP production facility at the Sydney Andrews Hub and Telstra's LA datacentre, which are about 12,000km apart, using the Telstra DPN with ultra-low-latency compression.
The DPN had only recently been extended to Los Angeles at that time, with the production taking place in Sydney, overcoming what until then was considered an unworkable distance. On that occasion, 30 HD camera feeds in LA were also linked via the DPN's diverse and hitless 10 GB/sec circuits.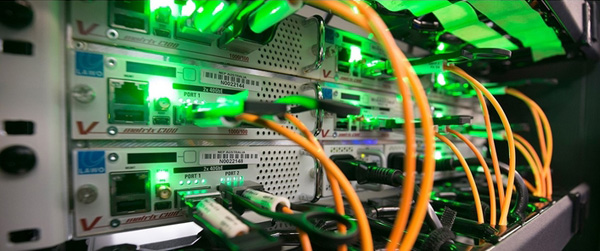 VC-2 compression was used because it adds no delay. The VC-2 algorithm can achieve low latency with low complexity for uses such as reducing bandwidth required to transport HD, 4K and high frame rate video, and its encoder and decoder also do not require external memory resources, which makes integrating it into an existing design easier. Round trip latency was only 136 milliseconds, less than two frames in each direction.
LA and Beyond
The tests confirmed that the Andrews Hub control rooms in Sydney can efficiently produce broadcast events held in Los Angeles. The 60 HD feeds, 30 in both Sydney and LA, encompassed all automation and control signals and all resources, including replay, were fully shared between the two sites, with the replay operator in LA controlling servers at the Sydney Hub, where production took place.
Now, the ITN Relay proves that the Andrews Hub can efficiently produce events held beyond LA, too. "After the successful trial last year, we were looking for an opportunity to use the Telstra DPN and the NEP Andrews Hub to produce an international sports event," Andreas said. "ITN's broadcast of the World Relay Championships was an ideal two-day event to debut the Telstra DPN outside of Australia at cable distances of 16,000km return trip." www.telstra.com