Harmonic Takes a Deeper Look into Transitioning to ATSC 3.0 TV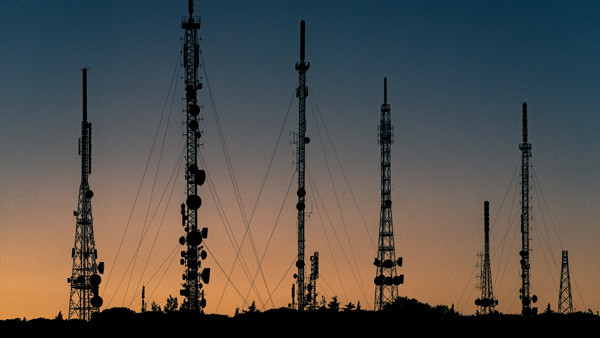 Harmonic has been working on products and systems that will help broadcasters evolve and take advantage of new formats and delivery methods, especially in the current environment when video providers are expected to accommodate a constantly varying range of screens, and when network upgrades do not always keep up with demand.
Harmonic believes that the capabilities the ATSC 3.0 standard opens up to broadcasters will improve their performance both over-the-air (OTA) and over-the-top (OTT). ATSC 3.0 brings more effective modulation, video and audio formats and compression, and uses IP delivery as the transport mechanism. Modulation manages frequency ranges so that, ideally, each signal will use its own frequency range, allowing simultaneous transmission of multiple signals over a single channel.
Jean Macher, Director of Market Development at Harmonic, considers in this article what improvements the ATSC 3.0 standard can make to broadcasters' delivery of OTA TV and hybrid broadcast and broadband services. He has a particular interest in how the transition to ATSC 3.0 will help improve the viewing experience through support for UHD HDR and wide color gamut (WCG), and better audio and OTT multiscreen delivery. He also talks about considerations for broadcasters adapting to the new ATSC 3.0 environment, including ways to meet the obligations of channel sharing agreements.
Native IP Transport Layer
"The physical layer of ATSC 3.0 is superior to ATSC 1.0 not just in terms of spectrum efficiency - how many bits per second can fit into a 6MHz channel - but also in terms of operational flexibility," Jean said. "With ATSC 3.0, broadcasters can trade off between robustness and capacity to support mobile applications, for instance. Furthermore, the 6MHz channel can be sliced into separate 'pipes', each with its own set of transmission parameters. Previously, the 6MHz channel was a single pipe and reception was fixed."
A major difference between ATSC 3.0 and ATSC 1.0 is that ATSC 3.0 is based on a native IP transport layer and uses the DASH delivery protocol for OTA channels, and not the traditional MPEG-2 TS. DASH allows broadcasters to feed both the broadcast OTA delivery chain using ROUTE (Real-time Object delivery over Unidirectional Transport) for transmission over an IP network, and the OTT delivery chain using the HTTP adaptive streaming format.
HTTP is the second most supported format for video streaming, only behind Apple HLS. ROUTE allows a source and a repair stream in the transport environment, and can be used for delivery of all data streams, including essence streams – that is, audio, video and captioning.

Hybrid services require tight synchronization between the broadcast and broadband delivery paths
Hybrid Services and Efficient Codecs
Adopting this new approach of using native IP delivery with DASH means that broadcasters can combine OTA and OTT signals to deliver hybrid services in which components of a service are delivered OTA and over broadband. Tight synchronisation between the broadcast and broadband delivery paths is essential in order to deliver hybrid services successfully. That synchronisation is enabled by the DASH layer of ATSC 3.0.
Jean said, "Another technical improvement the ATSC 3.0 standard affords is support for more efficient codecs, including HEVC for video and AC4 for audio. Currently, the ATSC 1.0 environment is under bandwidth constraint due to the large number of commercial sub-channels carried in most markets, and the implementation of channel shares following the FCC spectrum auction. The new standard's codec enhancements mean broadcasters have the opportunity to deliver upgraded services including Ultra HD, HDR, and immersive audio, and adopt new business models.
"Despite these efficiency gains ATSC 3.0 enables at the physical layer and at the codec level, some in the industry feel that broadcasting UHD channels over the air is not the best use of terrestrial spectrum. HEVC encoding of UHD with HDR requires around 18Mbps of constant bitrate (CBR) for a premium video quality experience, which is a significant amount of bandwidth."
New Broadcast Business Models
He notes that full HD with HDR has emerged as a format that delivers impressive quality but only requires around 5Mbps of CBR. An ATSC 3.0 hybrid approach can deliver an over the air service in 1080p60 with HDR and simultaneously stream the UHD resolution over-the-top to connected TVs. The TV broadband connection and hybrid delivery can also be used for time-shifted TV capabilities and even accelerate the channel change time.
ATSC 3.0 supports the business model foundations of digital rights management (DRM) and targeted ad insertion. "When broadcasters are able to support DRM, they can encrypt a program, make it a paid service or offer a 'freemium service' - a free service that requires viewers to register," Jean said. "With targeted ad insertion, broadcasters align it to their traditional local ad insertion business to further monetise their content. This can be implemented using the OTT broadband connection to ATSC 3.0 TV - a broadcast-only targeted ad insertion scheme is possible, but will require more integration work to build a viable ecosystem.
"These are brand-new approaches for broadcasters that require learning different systems, tools and workflows, with validation and trial stages. For instance, on the targeted advertising side - whether OTT or broadcast based - broadcasters will need to begin supporting metadata signaling so that the client in the ATSC 3.0 receiver knows where to insert the targeted ad."

Chicago 3.0's hybrid service is based on cloud processing and OTT delivery
Historical Transition
Jean gave several reasons why ATSC 3.0 is a historical transition. It's a voluntary transition for broadcasters, with no extra spectrum being made available by the FCC. Broadcasters can decide when to transition, although the decision requires significant planning and cooperation.
He said, "For example, let's say a city has eight transmitters, all of which are now used to broadcast ATSC 1.0. In order to migrate to ATSC 3.0, the broadcasters in this city would need to work together to dedicate one of the eight transmitters to the new standard. The ATSC 1.0 channels that used to reside on that transmitter would be split between the other seven transmitters. This puts enormous pressure on squeezing the last bit of efficiency out of the old MPEG-2 codec, especially with the success of digital sub-channels we have seen over the past few years. To ensure a successful transition, there needs to be strong and wide collaboration between broadcasters on these critical channel sharing agreements. This is the most immediate challenge facing the industry."
Another important consideration is simulcasting. If broadcasters decide to deliver ATSC 3.0, the FCC mandates that the main channel be available in ATSC 1.0 for at least 10 years, as the standard is not backward compatible and won't work with existing television sets. If consumers want to watch ATSC 3.0 services, they will need an ATSC 3.0 TV set or an external tuner.
Channel Sharing Strategies for ATSC 3.0 TV
"A lingering question on broadcasters' minds is how to split up the available transmitter space with other stations in their designated market area (DMA)," Jean noted. "Transitioning to ATSC 3.0 will be an evolution that starts with freeing up one transmitter, then opening up additional spectrum until eventually there is only a single transmitter in a market left supporting ATSC 1.0 channels. Today's broadcasters want to know what to include in their channel sharing agreements. Should stations split up the bandwidth evenly? How do stations guarantee video quality?"
One of the unpredictable factors that will impact the future of broadcasting is consumer adoption of ATSC 3.0 TVs. If consumers rapidly adopt new-standard TV sets, then the pace of transition to ATSC 3.0 will be affected.
Bandwidth and video quality are other major considerations when drafting channel sharing agreements. Video quality is directly associated with bandwidth use. Because one broadcaster may have very complex programs that require a higher bitrate, splitting the bandwidth evenly between stations may not be the best approach to ensuring even quality.
Defining and Safeguarding Quality
"While tools exist, there is no universal metric for measuring video quality," said Jean. "Channel sharing agreements should include a clause about the required bitrate per channel, as it is the only metric that can be measured accurately. Stations are advised to rely on subjective viewing, which can be complemented with objective measurement tools, to determine a viable channel mix. This is an iterative process that involves fine-tuning of the encoders at the pre-processing, encoding and statmux (statistical multiplexing) level. Statmux divides a communication channel into separate variable bitrate digital channels or data streams.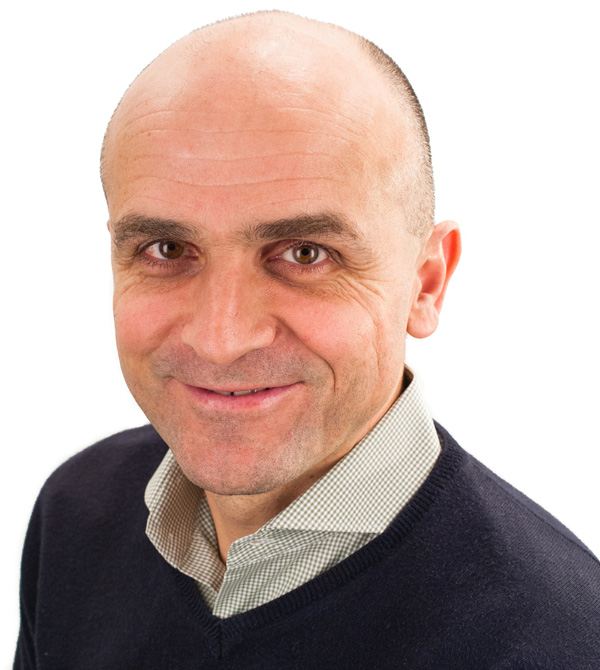 Jean Macher, Director of Market Development at Harmonic
"Once a channel lineup and encoder configuration is accepted by those sharing the channel, they can measure the corresponding average bit-rate and video quality. These results can be used as a blueprint for a channel sharing agreement. Every month the metrics need to be measured and compared to ensure that the channel requirements are met."
When drafting channel sharing agreements, Jean advises making sure that statmux pools are designed to be as elastic as possible. Splitting 6MHz into separate statmux pools would be counterproductive. For example, if a group of broadcasters has 25 Mbps of capacity, splitting the channels into two pools of 12.5 Mbps would be less efficient than relying on a single statmux pool.
In short, broadcasters need to carefully review tentative shared lineups and test extensively. Another variable to be aware of is that some broadcast television networks have historically imposed bitrate requirements on their affiliates. A network affiliate might be obligated to run its channel at no less than 14 Mbps out of the 19.4Mbps MPEG-2 TS total capacity, for example.
Jean said, "Such constraints were defined a long time ago when MPEG-2 encoders could only compress one HD and a couple of SD channels. The current state of MPEG-2 compression, pre-processing and statistical multiplexing efficiency is much improved and a networks' bitrate requirements should be re-evaluated accordingly."
Tests and Trials
He remarked that ATSC 3.0 is bridging the gap between OTA and OTT, enabling broadcasters to deliver local channels with better resolution and more immersive audio under a broadcaster-controlled distribution platform.
"With ATSC 3.0 and DASH, broadcasters can can also open hybrid services and a streaming-like user experience that viewers have grown accustomed to," he said. "They can also explore new business models such as targeted advertising and freemium services. As they continue to experiment with delivering hybrid services, it is anticipated that cloud-native software-as-a-service (SaaS) products will play a major role in enabling efficient delivery of both OTA and OTT content.
"Currently, major broadcasters and station groups in the US are signing channel sharing agreements and conducting trials of the ATSC 3.0 standard. One broadcaster is experimenting with ATSC 3.0 in Chicago's large market environment using a full-power broadcast TV station with the goal of defining and qualifying the ATSC 3.0 transmission parameters that can deliver OTA performance equivalent to today's ATSC 1.0 service." www.harmonicinc.com