Dejero EnGo Keeps IRONMAN Streaming Live via IP Connectivity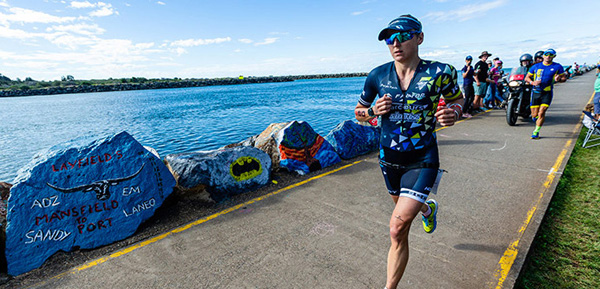 The IRONMAN worldwide mass sports brand consists of over 260 events held in 44 countries including long and short distance triathlons, mountain bike stage racing, road cycling and marathon and trail running. One of those events is the annual IRONMAN Australia that takes place on the Australian east coast.
The 2019 IRONMAN Australia was held at Port Macquarie, up the coast from Sydney, and attracted a local following as well as a worldwide social media and live streaming audience watching through various social channels. Live webcasting and streaming specialists Next-Up Digital supplied the live production and distribution system for IRONMAN Oceania, the organisation responsible for covering the event creative and production.
The IRONMAN competitors must swim 3.8km, cycle 180km and run 42.2km. Meanwhile the production team have to follow and capture live coverage of the moving athletes, which meant they needed a live content recording system that was completely mobile and very reliable. The crew had over 10 hours of live racing to cover through various types of terrain, for which traditional broadcasting methods such as RF and microwave would not be reliable enough.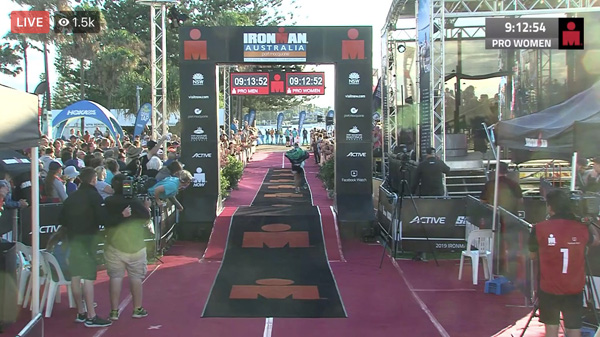 Lack of reliability also meant these methods would be inadequate to deliver footage live to the event's live streaming platform Facebook Watch, which by the end attracted over 1.5 million views. Ultimately, the IRONMAN Oceania team were not confident that conventional broadcast was going to give viewers the intended quality of experience.
The company's Australia/New Zealand production manager Stephen Kane oversees the organising, arranging and delivery of all forms of video production for all the sports and events. "Our events have been broadcast on various channels over the years. Currently we distribute content through many local domestic and international TV networks and largely on Facebook Watch or Live," said Stephen.
For the IRONMAN competition Next-Up Digital chose Dejero EnGo mobile transmitters and a 4-channel WayPoint 104 receiver. The transmitters are made for live, mobile applications, and minimise the impact of poor network coverage and other interference by blending multiple IP connections from cellular, Wi-Fi and satellite networks into one higher-throughput virtual network. This ability is a proprietary Dejero system called Smart Blending connectivity. Over the duration of the transmission, EnGo manages bandwidth fluctuation and latency interferences in real-time.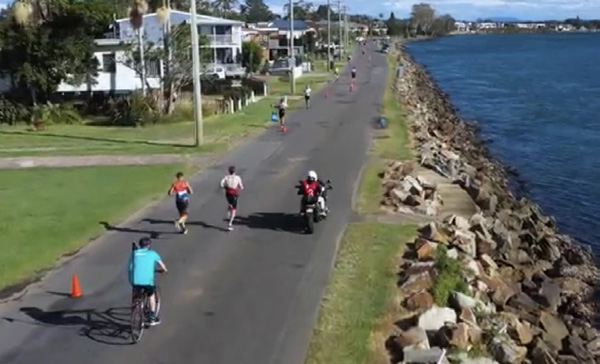 The WayPoint 104 receiver reconstructs video transported over the IP connections from the transmitters, decodes HEVC or AVC, and outputs to SDI or MPEG-TS workflows. Built with redundant storage RAID hard drives, it decodes up to four simultaneous ingests in one 1U device.
"Because we were always going to be working within a mobile broadcast environment, the most important issue for us was the technical delivery and access to a network that could support our requirements," said Stephen. "Relying on mobile networks made it essential for us to know from the start where coverage issues may appear. We would also be moving through various mobile coverage zones, which meant repeaters and antennas would be a challenge. Dejero helped us overcome these."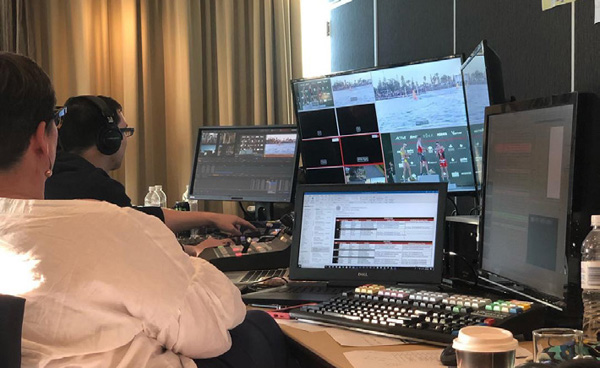 The connectivity services and access to the virtual network was managed and supported in Dejero's cloud, where a support team was contactable around the clock. Cloud management included geolocation of field units, feed previews, routing content and usage and performance monitoring. The live broadcast of IRONMAN Australia reached over 1.5 million viewers in the first day and grew as each day began around the world. go.dejero.com