Evertz Joins CBS on New Cloud-based Digital Lifestyle Channel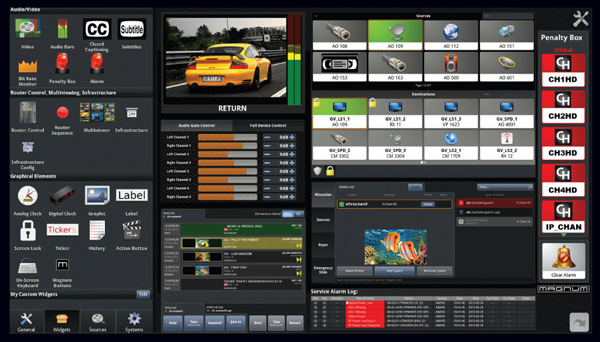 Evertz VUE real-time control surface and UI.
Evertz has partnered with CBS TV network to to host DABL, the network's new Digital Lifestyle Channel, in the public cloud using Evertz's Mediator-X and Overture Playout software. Both systems are deployed within the public cloud across several availability zones, to give the channel geographic resilience.
The new channel is a significant move for CBS as it adopts new cloud-based systems and workflows, intending to increase the organisation's efficiency, agility and scalability. Each availability zone is made up of two or more data centres that are geographically close, typically within the same metro area, and connected by redundant, high speed, low-latency networking.
Where a team and its equipment are split over two physical sites, the team can still collaborate by setting up a single unified system, which maximises availability, instead of maintaining two dedicated systems with limited availability. Mediator-X can support a multiple availability zone architecture and meanwhile use its clustered core architecture to establish high availability by distributing nodes within different zones. Some processing nodes can still be kept on-premises, which is useful if the primary full-resolution storage is also on-premises.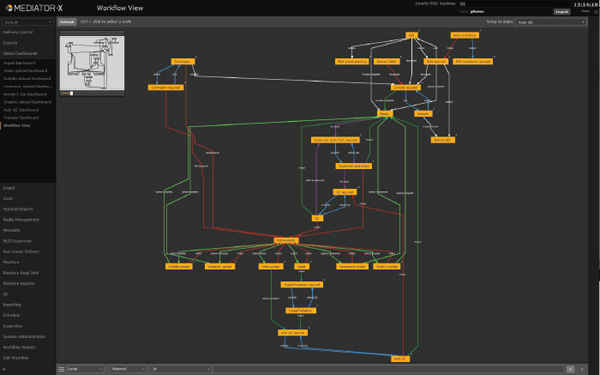 Mediator-X MAM workflows
Evertz's configuration for DABL includes two cloud-based, or virtualised, Mediator-X cores. The first instance is set up as a master Media Asset Management (MAM) system for both linear and non-linear asset processing and delivery. Mediator-X has a native integration with AWS S3 storage that is used to support the registration and import of content into the system.
From the point of ingest, structured metadata is indexed and made searchable. Workflows are managed at the component level, so that video, audio, captions and so on are able to move through the system independently. Mediator-X tracks each instance of all components in the storage systems, preparing to deliver components where and when they are needed. Supporting both linear automation and nonlinear delivery applications, Mediator-X prioritises workflows based on an aggregated view of the individual assets' air dates.
The second instance of Mediator-X serves as the foundation of Evertz linear automation and playout system, developed specifically for integrated transmission. Its integration with OvertureRT-LIVE, for example, deploys template-driven graphics to access built-in or custom metadata from the MAM and dynamically populate on-air graphics. These functions can be used to place events within a single schedule, or across schedules.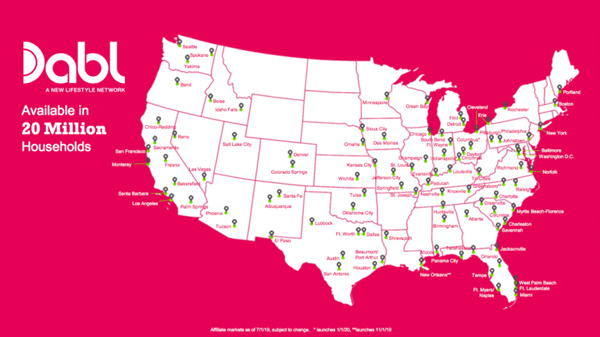 Both Mediator-X instances employ a HTML5 user interface that can be accessed from different locations using standard web browsers.
The Overture playout engine, also deployed within CBS' public cloud, generates linear streams in a high enough quality to support complex graphics and handle the necessary audio and ancillary data processing. Evertz has worked with CBS and AWS to coordinate a connection from the public cloud to CBS' existing on-premises infrastructure to carry out control, monitoring and final distribution.
Evertz CloudBridge is used for robust streaming from the cloud to on-premises facilities. Mediator-X, Overture and Cloud Bridge can be used to temporarily set up a complete transmission chain in the cloud. This avoids having to buy further on-site hardware, private cloud or near-line storage.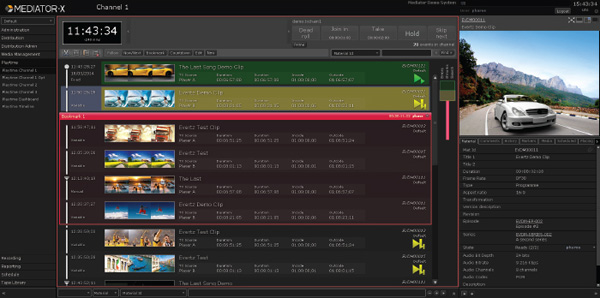 Linear Transmission Playout
The Evertz VUE application consolidates multiple channel elements into a single real-time control surface. To do this for DABL, it integrates with Mediator-X and Overture running in the public cloud. From there, all of the major components within the broadcast path are linked, using VUE as single point of control.
With the layout and configuration tools and library of widgets in VUE, users can define a series of context-based work surfaces controlling routing systems, multi-viewers, branding engines, master control and terminal equipment from the one UI. This approach is convenient for a new channel, running in an environment that is new to CBS, and where requirements may change at short notice. evertz.com