Broadpeak, Beenius and Verimatrix Join Forces on Sri Lanka's PEO TV Go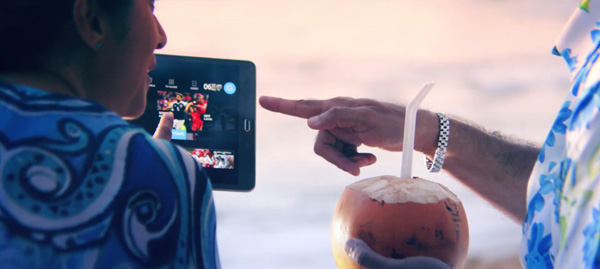 SLT PEO TV (SLT) has launched their Personalised Entertainment Option (PEO) TV Go app, a new TV Everywhere extension to its main IPTV service, SLT PEO TV. SLT wanted to move up to a more interactive experience for subscribers that allows them to develop their own content on the secure SLT video delivery platform, choosing from about 50 local and international channels. Viewers can then watch PEO TV programmes and channels on the PEO TV Go App for devices, or as a web application on a computer.
PEO TV Go is the result of an integrated collaboration between Beenius, Broadpeak and Verimatrix, led by systems integrator MillenniumIT ESP. Based on the Beenius OTT delivery platform, the PEO TV Go application deploys Broadpeak CDN and video-on-demand software with the Verimatrix Multi-DRM system to coordinate native DRM on all device types.
Beenius Interactive TV
Beenius is the source of interactivity in the PEO TV Go user experience. "As a media system integrator and interactive TV provider, Beenius' purpose is to support operators that want to lauch innovative new video services," said Filip Remškar, CEO of Beenius. "SLT's PEO TV Go supports consumption of TV content on all available devices, managed from a single platform. Collaborating with our partners on this project has unified the user experience across OTT devices, security and simplicity of consumption and application on the go.''
Beenius approach to TV viewing starts with allowing viewers to select their channels according to preferences. VOD material is recommeneded, categorised and presented in many ways, always in the viewer's control and with the support of User Statistics, previous habits and interests. The platform's recording functionality on the network PVR allows viewers to watch preferred shows from the past, whenever they like.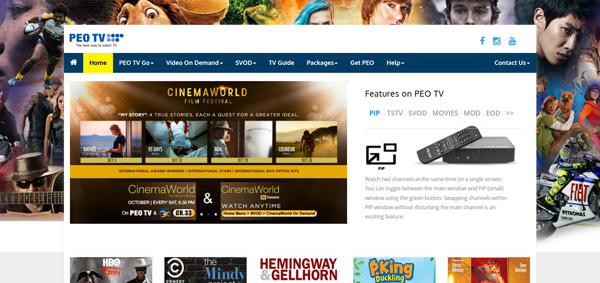 Beenius is an end-user and content-oriented platform that builds subscriber loyalty with its content discovery and social features. Targeted Advertising and T-Commerce can help raise income per subscriber, and meanwhile automated provisioning of IT services, and operations and business support, helps lower operating costs.
Broadpeak Scalable Streaming
"To handle demand for video content on every screen, SLT needed scalable, efficient video streaming," said Jacques Le Mancq, CEO at Broadpeak. "Over the last four years, we've worked with SLT to grow and refine its PEO TV IPTV service for VOD and catch-up TV services. Now with their PEO TV Go for companion devices, they are using our BkS350 origin packager and BkS400 video cache server to handle a massive streaming capacity in adaptive bitrate formats and deliver a high quality of service for live, VOD and catch-up applications on all screens."
"Broadpeak's BkS350 can record linear services in one format - Apple HLS, Microsoft Smooth Streaming, Adobe HDS, MPEG-DASH and so on - and dynamically package content, using recorded feeds, in the requested ABR format. In this way, the system is able to carry out on-the-fly packaging and unique cache management."
Because BkS350 can handle requests for content from various devices on-the-fly, PEO TV IPTV's actual content processing and storage only has to be paid for once. This arrangement keeps content provider and network operator costs low. Meanwhile, the PEO TV Go service delivers video to a broad range of screens upon request, including smartphones, tablets, set-top boxes and games consoles.
In short, the BkS350 Origin Server and Packager is an efficient way to deliver HTTP Adaptive Bitrate live and VOD content, protected by DRM systems like Verimtratrix Multi-DRM, to end-users while managing quality of service via platforms – in this case, Beenius Interactive TV. It also allows flexibility into the system in terms of cloud time-shifting, start over, catch-up TV and cloud PVR services.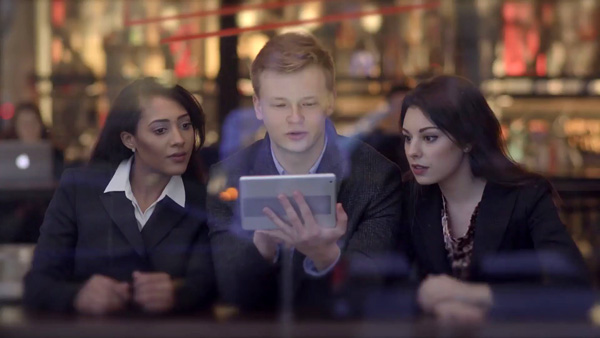 Open Internet video streaming architectures generally relies on origin servers that centralize all content and give network operators scalable storage but have limited streaming throughput. Cache servers like BkS400 systems cache content at the edge level, reducing contention at the origin level and increasing streaming capacity, massively if necessary, for end-users' live and on-demand applications.
Typically, HTTP cache servers have no knowledge of what content they are delivering or the recipients they are delivering content to. "BkS400 systems, on the other hand are fully aware of live and VOD assets and use a specialised session management capability to correlate individual chunk requests with end-user live or VOD sessions that help it to build consistent video session reports," Jacques Le Mancq said.
Verimatrix Multi-DRM SaaS
"The Sri Lankan pay-TV market is highly competitive," said Steve Oetegenn, COO of Verimatrix. "SLT opted to deploy Verimatrix's Multi-DRM software as a service to help control their costs while managing multiple devices that have native DRMs. This positions them to add different network types and devices in the future relatively easily."
Verimatrix's approach also means SLT can deal with fragmentation, business analytics and security, while controlling their own services and subscriber relationships. For example, it manages rights across multiple screens by applying multiple DRM systems, maximising the security and monetization opportunities in different situations. It also unifies rights management for common DRMs and client device categories.
Analytics involve securely collecting device and usage data to find optimisation and monetizing opportunites across the platform. Server-side video marking can also be applied for OTT mobile devices, with a client-side option for set-top boxes. broadpeak.tv/