SailTracks and AVIWEST Track and Live Stream World's Top Sailing Races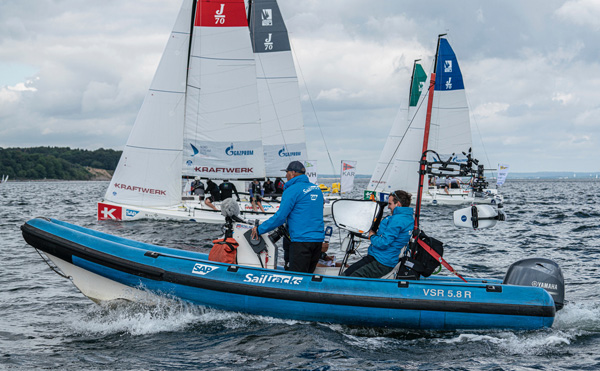 German video producer SailTracks specialises in sailing competitions, and develops simple, reliable systems to track and broadcast sailing events. Since 2013, SailTracks have been making the sport of sailing more entertaining and accessible to a wider global audience through personalised experiences such as smartphone self-tracking, up to conventional TV broadcasting.
Today, SailTracks is the live broadcaster for the Hempel World Cup Series, the German Sailing League and the international Sailing Champions League. They deploy AVIWEST PRO3 bonded cellular transmitters and the StreamHub transceiver for live coverage of well known sailing races, such as the Medal Races completed in August 2019 at the 2020 Hempel World Cup Series in Enoshima, Japan.
SailTracks streams the races directly onto Facebook and YouTube, supplying real-time results and insights to followers everywhere. The PRO3 Series devices are compact and robust, and have been directly installed aboard SailTracks' vessels, which track sailors closely during the competitions. The transmitters have a simple touch screen interface, and standard V-Mount or Gold-Mount plates for directly mounting onto professional cameras or into backpacks.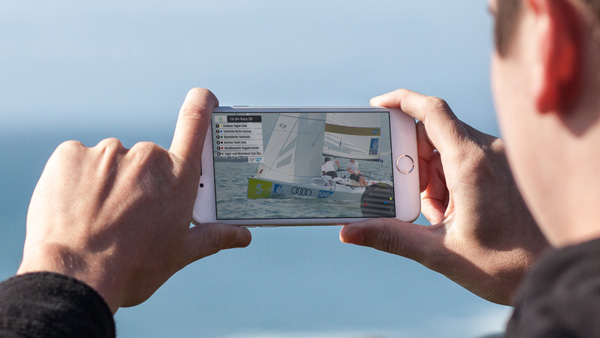 "We were impressed by the AVIWEST units' performance reach. The PRO3 allows us to go live in the open sea and stream high-quality videos, bringing the action to fans," said Marcus Baur, managing director of SailTracks. "We've tested several providers, and only AVIWEST could handle tough weather conditions – the temperature, humidity, and waves – while recording at the requested quality."
Using the PRO3 Series, which implements AVIWEST'S Safe Streams Transport (SST) protocol, SailTracks can stream live HD sailing races, and store and forward-record content during unpredictable and unmanaged network conditions. From there, the AVIWEST PRO3 can synchronously backhaul – that is, deliver live transmissions over internet networks – multiple live feeds with accurate genlock and lip sync for multicamera, remote and at-home productions.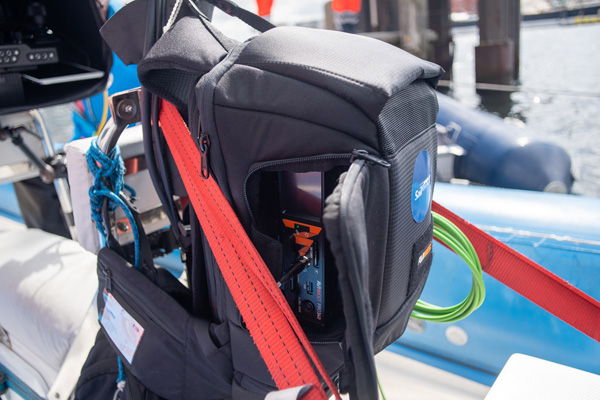 The SST protocol natively powers all AVIWEST equipment – the transmitters, receivers, SaaS platforms and management system. All types of heterogeneous IP networks are aggregated to create as large a large transmission pipe as possible from a given location. The video resolution and bit rate are adapted in real time according to network characteristics. Transmission robustness and security are maintained with packet retransmission, adaptative Forward Error Correction and encryption.
The PRO3 Series makes up to twelve 3G/4G/5G-compliant network connections available, plus Wi-Fi modems with custom antenna arrays, which means SailTracks can produce live interviews and sailing events with good quality HEVC encoding. The transmitters have a VoIP intercom to simplify communications between SailTracks' master control room and remote transmitter operators aboard ships. www.aviwest.com