Fourgreen TV Live Streams to Social and Internet TV with Telestream Wirecast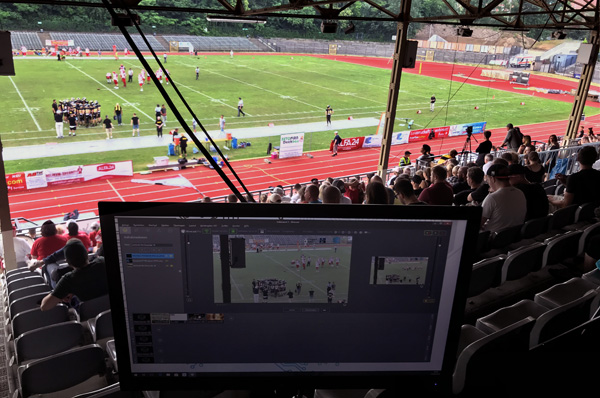 German streaming company Fourgreen TV in Berlin focusses on live streaming and VR projects, differentiating itself from traditional TV and video production through the nature of its content as well as its OTT delivery. The company works with a combination of traditional studio equipment and Telestream Wirecast software for live video production and streaming, which means their team can deliver live streams of professional quality, affordably for clients across many different social media networks.
Fourgreen TV founder and producer Michael Reischer said, "Specialising in social media and Internet TV formats, we produce high-quality live streams and 3D Tours that help clients establish a new media profile. The material adds value to communications with their followers and fans.
"Without Wirecast, this kind of specialisation would be more complex. It took us a long time to select a live streaming platform but Wirecast's flexible licensing, its multi-user operating system and the stability of the software on Mac and Windows were the deciding factors."
SCOUTREPORT Online Magazine
Among Fourgreen TV's client projects is an online magazine the company produces and streams for a local German league of 16 teams that play American football. The league was formed in 1979 and has called itself the German Football League (GFL) since 1999. Together with a German sports writer, Chris Höb, Michael Reischer has founded SCOUTREPORT – The American Football Magazine.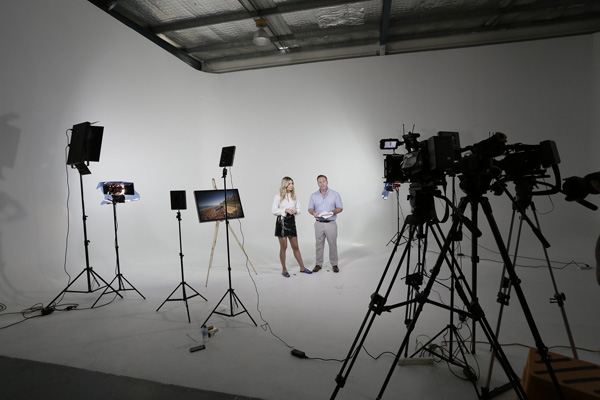 Professional studio set-up at Fourgreen TV in Berlin
From production studios in Berlin, Fourgreen TV produces the League's live shows, records interviews with players and team coaches. They also live stream GFL games. Using Wirecast in combination with Facebook Live, Fourgreen TV distributes the magazine to smartphones, tablets, laptops and smart TVs across Germany and other locations.
"We carry out live streaming services to sports teams that otherwise would not appear on broadcast TV, enabling their fans to stay in touch with their teams and players over social media," said Michael Reischer. "Our live streaming workflow is based on Wirecast because it helps us create an efficient workflow with settings that are easy to use."
Professional production functions that Michael's team especially likes include multiple layers for editing, combined with drag and drop within those layers. Its stability and flexibility within a live production environment make it an effective option and the competitive pricing opens up a large market of potential customers for this service."
Facebook Live API Integration
An important Wirecast characteristic is its strong integration with the Facebook Live API. System functionality includes streaming to pages, profiles, groups and events. Fourgreen TV also has options for branded and sponsored content and place tagging in the magazine, and can maintain live viewer and engagement tallies to monitor viewing audiences.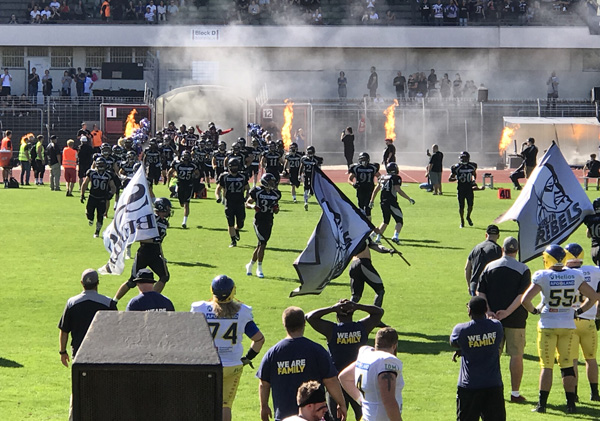 Further Wirecast production functionality includes multi-camera live switching and https://fourgreen.tv/ plus other types of sources ranging from video to images and computer desktops. Sports customers can use instant replay and live scoreboards, and all users can compile and run playlists and access built-in titles, virtual sets and chroma key support.
Wirecast also has a built-in encoding engine for setting up and streaming H.264 video and AAC audio over RTMP/S, RTP and Windows Media protocols. Users can stream directly to 30 destinations, which include Facebook Live, YouTube Live, Microsoft Azure, Akamai, DaCast and Wowza, and also record a version simultaneously for other applications. www.telestream.net