North Point Ministries Links Partner Churches with Hybrid SDI/IP Network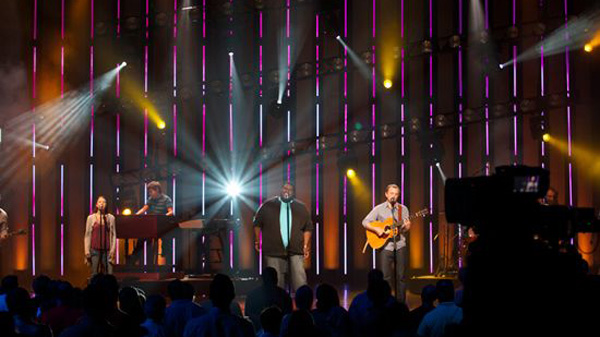 North Point Ministries in Georgia, USA has linked three of its seven church campuses across metropolitan Atlanta using high-speed IP connectivity to deliver immersive experiences for viewers to share. Like many kinds of houses of worship today, they have begun using networked content systems to engage with their communities and extend their message to more people.
The connection is based on a high-speed Cisco data network, designed by systems integrator World Wide Technology (WWT), using five Imagine Communications Selenio Network Processors for video and audio processing and as an interface between SDI and SMPTE ST 2110 standards-based IP. Because they use standard, commercial hardware, SMPTE ST 2110 systems are a cost-effective route to integrated systems which, in this case, bring communities together across linked campuses by allowing large numbers of worshippers to share common experiences. North Point's productions feature vibrant stage designs and immersive productions to inspire audiences.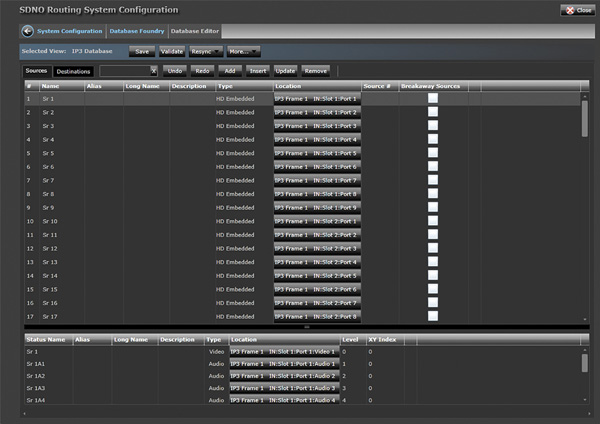 Magellan SDN Orchestrator software control layer
North Point Ministries' three campuses are now connected via 40 gigabit IP links, with Cisco 100 gigabit switches installed to allow future bandwidth expansion. Furthermore, outside Georgia, North Point has a global network of about 90 partner churches and an online ministry.
"Working with systems following SMPTE ST 2110 standards gives us a chance to move away from traditional TDM (time division multi-plexed), SDI-over-fibre transport between our facilities to a purely IP-based workflow," said Jeremy Lommori, senior engineer, NPM Productions, North Point Ministries. "Using the same leased dark fibre connection, we have more than doubled our capacity and can transport signals between multiple campuses with more flexibility."
The Selenio Network Processors handle timing synchronisation and are built with SDI/IP interfaces, connecting Imagine Platinum routers at each location to the multi-campus SMPTE ST 2110 IP network. The processors are are built on a field programmable gate array design – that is, configured after manufacture by the customer – and dual 100Gb data connections. They perform audio processing, format conversion, colour space adjustment and HDR adaptations and conversions, plus signal synchronisation supporting different signal types and formats.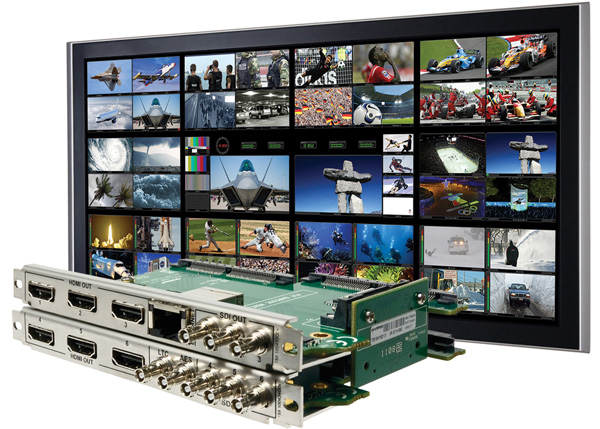 Platinum SX Pro multiviewer

Platinum router
Steve Schubert, a consulting systems engineer at World Wide Technology said, "WWT is among Cisco's first certified IP Fabric for Media Solution partners. In an IP-based infrastructure, a single cable can carry multiple bidirectional traffic flows and can support different flow sizes without requiring changes to the physical infrastructure. We based the network design on those solution best practices and from there, customised the network accommodate North Point Ministries' particular requirements."
Each router integrates Platinum SX Pro multiviewer functionality, which is scalable, high-density and designed especially for Platinum routing frames. The multiviewer makes it possible to operate the whole installation as a single network under the control of Imagine's Magellan SDN Orchestrator software control layer. As a result, North Point Ministries' operators can route any signal from any location, to any location.
The Magellan SDNO integrates IP with legacy systems. It supports many different third-party IP endpoints via native APIs and open protocols, making it possible to orchestrate complete live production and playout operations with new and existing equipment.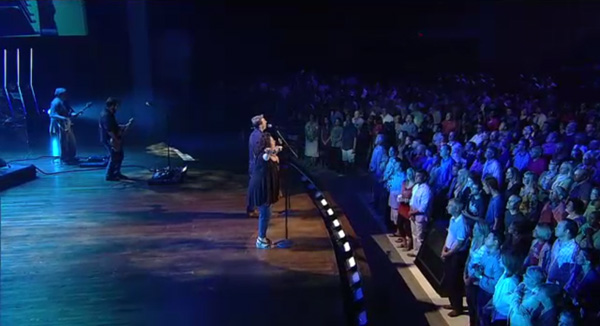 Each of the five compact, 1RU Selenio Processors is a standards-based IP media processing platform. System designers, like those at North Point Ministries, can use it set up simple operations while supporting both SDI and IP networks, and reduce costs. It supports uncompressed HD and Ultra HD based on the SMPTE ST 2110 group of IP standards including PTP timing, and the ST 2022-6 redundancy model, to enable interoperability. A single SNP can support up to eight channels of Ultra HD, 32 channels of HD, or a combination of the two in one unit.
Imagine Communications solutions architect Cassidy Phillips said that, by using Selenio Processors, the network can synchronise and process up to 32 uncompressed signals, bidirectionally, over as few as two single-mode fibre links. This upgrade improves fibre utilisation in the North Point system, as well as adding ST 2110, HDR and UHD capabilities, allowing the network to share the worship productions directly between the other church campuses, and relay them to partner churches and online. www.imaginecommunications.com