Making the Cloud Work Harder for Video Producers, Distributors and Consumers
Words: Adriene Hurst, Editor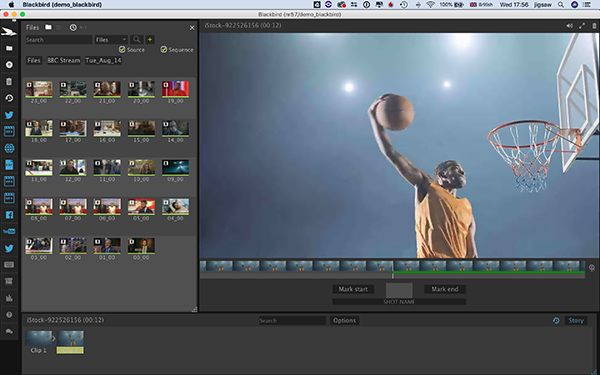 Blackbird's Ascent cloud editing software.
A digital media company that has evolved markedly this past year, in ways that highlight major trends occurring in media production, processing and delivery, is Blackbird cloud video platform. Blackbird's CEO Ian McDonough spoke to Digital Media World about the company's recent evolution, based as much on partnerships and client relationships as on internal R&D.
Blackbird's platform consists largely of cloud-based video editing tools and an extremely fast, high quality video codec. Ian said, "Over the past year, Blackbird has expanded the applications of its platform as a kind of OEM component within 3rd party systems and services by forming partnerships with public cloud vendors. Google, Microsoft and Amazon can offer Blackbird's tools and services to their clients as a part of their own cloud services. Blackbird's cloud and software tools live inside the public cloud, giving the user the advantage of massive scalability."
Cloud Within a Cloud
Integration of Blackbird into a public cloud means video content producers in any market – sports, news, entertainment and so on – can use Blackbird to produce highlights packages very rapidly and publish to social media, VOD or broadcast. The source content can be file-based and reside in an AWS, Google or Microsoft Azure cloud, or come directly from a live feed.
Publishing news clips with Blackbird.
The most recent version of Blackbird can be deployed on Microsoft Azure in a few minutes. Blackbird can also now support the use of Azure Blob Storage for video, which supports transparent operation between traditional and cloud workflows for content creation and delivery.
Editing remotely and using the cloud to access tools and data is not a new idea. "Some of the mainstream NLEs and newsroom computer systems include cloud functionality," said Ian. "But, on a large scale or for sustained periods, combining traditional NLEs with cloud deployment often involves too much latency to make the effort of working through the cloud worthwhile. Blackbird's tools, however, are cloud native, built to be accessed and used in the cloud."
Data can stay wherever the owner wants it to be – on premises, in a private or, as described above, public cloud – which makes Blackbird cost-effective and secure for content owners. Blackbird's Edge ingest server is installed at the location where the content resides. Selected content is placed on the server where the codec compresses and transcodes it into proxies that are uploaded to the platform, as needed. All associated users can then see the content and work on it with Blackbird's editing tools.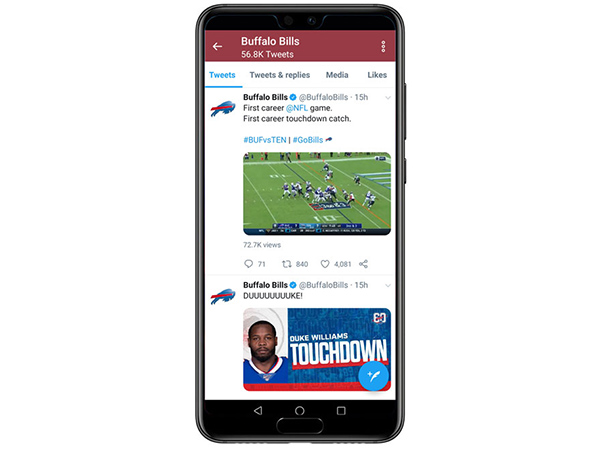 When an editor selects frames to work on, Blackbird automatically downloads only the proxies for those frames and those immediately surrounding it. Completing all image processing tasks locally in the browser avoids latency encountered while waiting for commands to reach the media, functions to complete in the cloud and results to be downloaded and displayed. The original content is only involved at the point of publishing.
Blackbird Codec
Ian noted that the efficiency of Blackbird's service is mainly due to the company's proprietary codec – its single most important factor – which is very fast and able to preserve the quality of the original video. "Because of this codec, organisations using the Blackbird platform gain enough speed and agility to clip, edit and publish highlights for viewers in real-time, as events are being aired live if necessary," he said. "In-game clips, for example, can be ready to push to social media in 30 seconds."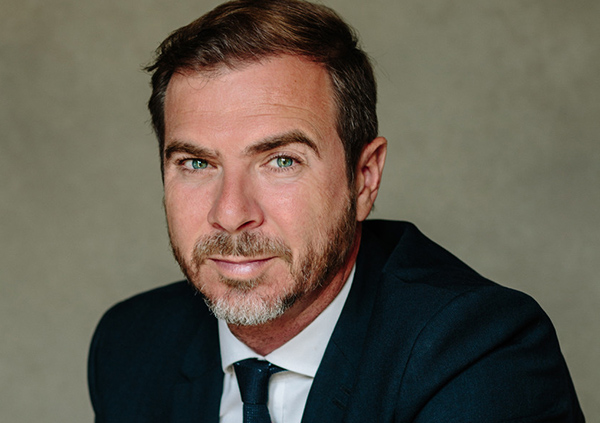 Blackbird CEO Ian McDonough
As well as its codec, several other aspects of the Blackbird platform make it sustainable and scalable, and can help users control costs. The tools are relatively easy to learn and use, saving on training. They are also available to anyone with a browser, anywhere in the world, which means an office is not always required even if bandwidth is restricted, as low as 2 MB per second.
Post Production Program
Another somewhat different use of the company's OEM model is the Blackbird Post Production Program, BP3. Launched at the beginning of 2019, the program now has about 20 member companies. "Participating post facilities are not only using Blackbird as a way for teams to simultaneously work on the same workflows in real time, viewing, editing and logging the same pool of content," said Ian. "Through this program, they are also pre-buying licenses to resell to clients and partners as part of their services, instead of Blackbird selling directly."
ENVY Post in London are a BP3 facility. They originally started to use Blackbird in-house nine years ago because they liked its cloud deployment and lack of infrastructure to maintain. They have about 80 concurrent users who, for example, use Blackbird to log and add transcription metadata to video, which can then be used to search through huge amounts of television project data. They have found uses for it outside the facility as well – on set to check looks, or when working overseas to get processing workflows started on the spot, even where connections are poor, if staff cannot return immediately.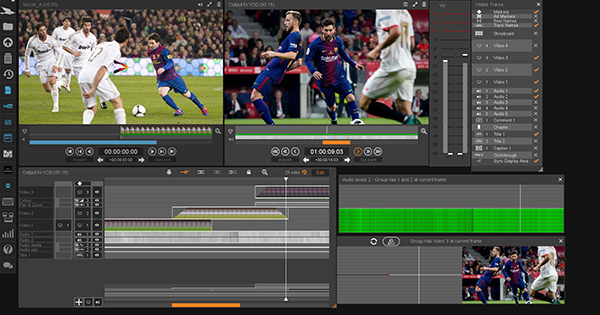 Blackbird editing tools package, Forte.
Ian said, "The companies that Blackbird is now working with are much more diverse and much larger, on a different scale altogether. One new client is the US Department of State who are using it to clip, edit and publish news broadcasts just a few seconds after live to its social channels, and also deliver longer form content to its own website and other digital news outlets."
Production teams working across several US based sites can instantly access video kept in Blackbird format from the Department's archive and repurpose the content across its online channels. In this case, Blackbird replaces SnappyTV and traditional on-premise editing systems.
Democratising Digital Rights
Sports organisations remain a key group of Blackbird users. Australia's National Rugby League (NRL) has signed a two-year partnership agreement with Blackbird to produce short highlight clips during live NRL matches. Through the use of Blackbird's software, the NRL's digital team is able to rapidly clip, edit and publish short highlights during live matches. The result will be more direct operations and shorter time to publish match highlights to multiple destinations at once - Twitter, Facebook, YouTube and NRL.com.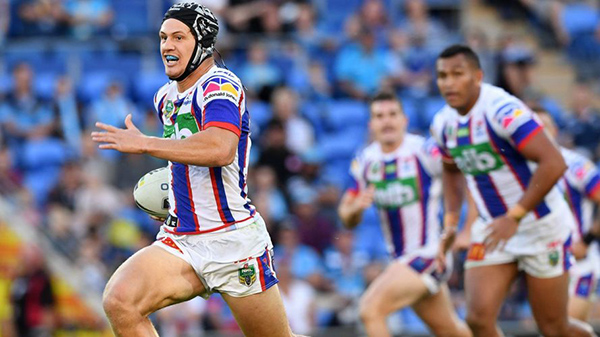 Australia's NRL signed a two-year partnership agreement with Blackbird for highlights production.
For clients like NRL, Ian is especially aware that Blackbird is contributing to a democratisation of content rights ownership. He said, "Earlier on, sports organisations like the NRL needed to sell broadcast and publishing rights to broadcasters such as FOX, as they had no equipment or expertise in editing, other post and delivery. But a service like Blackbird can begin changing that and contribute to a fragmentation of sports rights. Custom rights packages could be available that keep some destinations or forms of publishing under the team's direct control."
Deltatre, a digital and broadcast services provider within the sports sector, is using Blackbird in a way that is related to this trend. Deltatre works with rights owners and rights holders to grow the popularity of sports brands – leagues, franchises and TV networks – by developing exciting, immersive fan experiences.
Deltatre runs Blackbird on the Microsoft Azure cloud platform where users edit, manage and distribute content, while working collaboratively from North America and Europe, through a browser using available bandwidth. Deltatre uses Blackbird tools to produce long and short-form game highlights and clips. Once clipped, edited and enriched, game highlights can be distributed very quickly to social, mobile, web, OTT and on-demand platforms. www.blackbird.video