Arsenal FC Moves Live Video to Distributors and Channels via AWS Cloud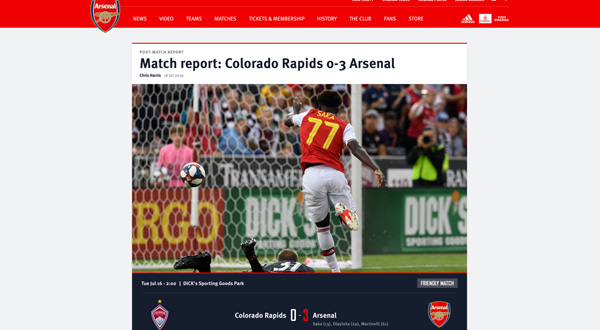 Since its founding in 1886, UK-based Football Club Arsenal has garnered an estimated fanbase of more than 100 million worldwide, and today, social media and digital video play a crucial role in engaging those followers. Video coverage of 'friendlies' matches – which are games outside tournaments, and not competitive fixtures - in particular, has become popular with their fans across the world.
To complement its primary path for video backhaul for these productions, the club recently deployed AWS Elemental MediaConnect to live stream a match they played against the Colorado Rapids Major League Soccer (MLS) team. In this case, backhaul is referring to the transport of raw video content from the camera sources at Dick's Sporting Goods (DSG) Park in Colorado to various broadcast stations where production, packaging and redistribution were handled.
Dispersed Fan Base
Senior Product and Engineering Manager for the club John Dollin said, "70 percent of Arsenal's online audience originates from outside of the UK and don't always have access to matches. We are keen to develop programming for matches like the one against the Colorado Rapids that we can share with our broadcast rights holders and across our website, apps and social channels before, during and after the match to keep them all up to date."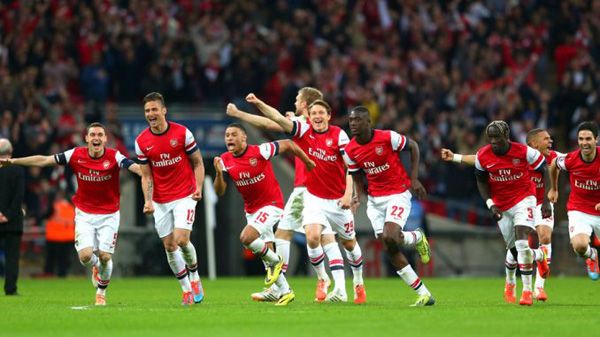 The Switch, serving as Arsenal's video production and streaming partner, works out of many Major League Soccer venues. They oversaw live stadium video contribution for the Arsenal vs Colorado Rapids feed from DSG Park in Colorado to Arsenal's video facility at Emirates Stadium in London via a 15Mbit/s IP link.
Meanwhile, a new AWS Elemental Live encoder in Colorado was fed an identical video source for contribution to the cloud using the AWS Elemental MediaConnect video transfer service. Doing this made it possible to set up transatlantic backhaul via the AWS network at 40Mbit/s. Arsenal then decoded the IP-based feed in its London facility to HD-SDI baseband for onward production and local distribution to broadcast rights holders.
QoS Layer over Standard IP
MediaConnect adds a video-specific quality-of-service layer over standard IP transport to prevent interruptions during delivery and make live video workflows more reliable, including when using networks that are less dependable.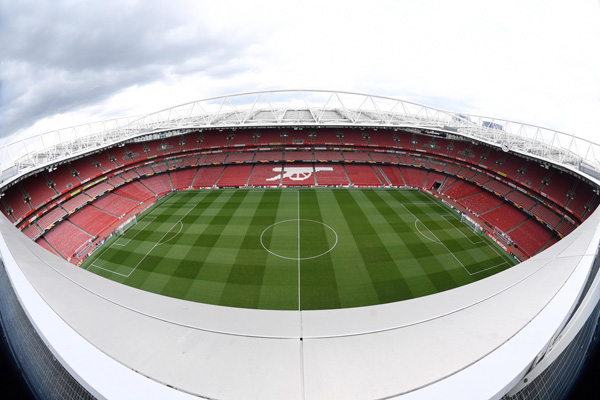 MediaConnect can use an existing IP infrastructure or AWS Direct Connect, a cloud service devoted to establishing network connections from on-premises to AWS, to move live original-quality video to the AWS Cloud. Instead of making long-term commitments to satellite or fixed-fibre network services, MediaConnect supplies transport on a pay-as-you-go basis.
After the successful run for the Colorado Rapids match, Arsenal is exploring how it might expand its AWS- supported workflow to carry out weekly deliverables to specific rights holders.
"We were impressed by how simple it was to set up and deploy a live video backhaul stream from the USA to London using AWS Elemental MediaConnect," John Dollin commented. "The stream was as reliable as our primary fibre path, cost significantly less than fibre or satellite, and was better quality – 40Mbit/s compared to 15Mbit/s.
"We see potential in this workflow to make sure fans and commercial partners around the world can access our matches, and to support content with more flexibility and lower costs for us." The club is also considering Amazon Simple Storage Service (S3) as an archival and redundant backup option to complement its on-premises workflows. aws.amazon.com