AVIWEST Streams World Solar Challenge Live to Social Channels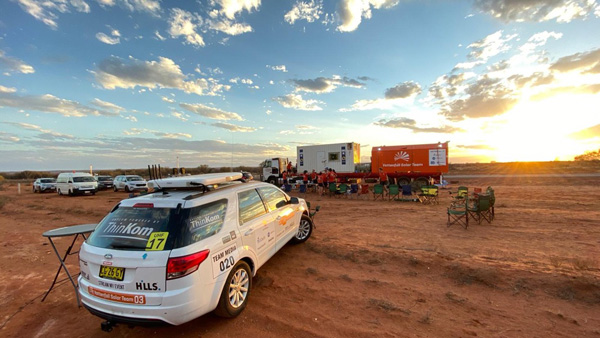 The Bridgestone World Solar Challenge was held in October 2019, starting in Darwin, Australia, with the finish line in Adelaide. The Bridgestone World Solar Challenge is a 3,000-plus km solar car race across Australia's deserts, involving 53 solar-powered vehicles designed and built by teams of university students from 24 countries.
The Vattenfall Solar Team from Delft University of Technology participated and said, "We have designed our team's car NunaX with optimal aerodynamic flow and the least air resistance. We have also designed it in a way that allows it to 'sail' on the wind. We want to inspire people to strive for a more sustainable future by showing that just by the energy of the sun, we can drive 3,000km across the outback of Australia."
The team has competed in the Bridgestone Challenge nine times, and this time equipped its solar car convoy with an AVIWEST AIR Series compact HEVC bonded-cellular transmitter and QUAD CellLink four-modem antenna during the race. Fans could follow the Challenge, the world's largest event for solar cars, in real time. Amber Technology, AVIWEST's partner and Australian distributor, oversaw deployment on the ground, and Dutch media company Stream My Event was in charge of the live video production feed that was streamed to the Vattenfall Solar Team's YouTube and Facebook channels.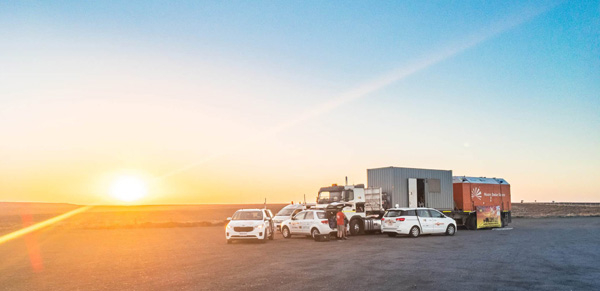 Fast Reliable Connectivity
"Streaming the live event from start to finish created new challenges for us, such as maintaining connectivity while refueling and recovering connections after brief interruptions," said Floris Porro, co-founder and technical producer at Stream My Event. "The AVIWEST AIR increased our efficiency and helped us overcome limitations that might have prevented us from achieving a continuous broadcast. AVIWEST's equipment made it possible to restart streaming automatically after connection failures. When a road train blocked the line of sight to our satellite, for example, AIR allowed us to add output destinations on demand, without interrupting existing streams."
The biggest challenge facing Stream My Event was to achieve fast and reliable connectivity along the entire race route, across extremely challenging landscapes. For much of the route through the remote outback, terrestrial wireless communication networks cannot be reached or are non-existent. They deployed five cameras, two drones and three convoy vehicles, one of which housed the AVIWEST AIR320 transmitter onboard, paired with a ThinKom mobile satellite antenna and AVIWEST QUAD CellLink antenna.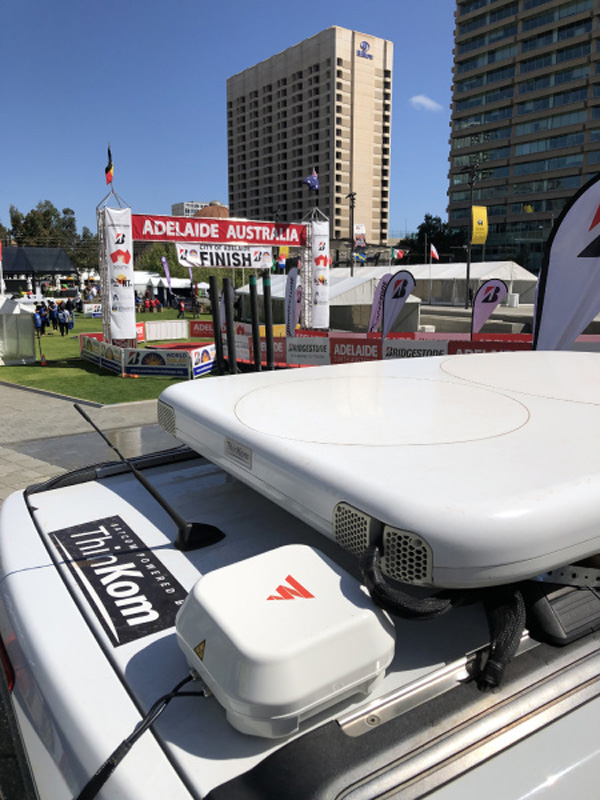 Convoy vehicle with the AVIWEST AIR320 transmitter onboard, paired with a ThinKom mobile satellite antenna and AVIWEST QUAD CellLink antenna.
The satellite bandwidth was shared between the video stream and critical telemetry – remote collection and measurement of performance data – and information updates for the team such as weather, the car telemetry, messaging and social media links. The high-speed satellite communications on the move throughout the race was made possible by the ThinKom ThinSat 300 phased-array antennas that were mounted on the teams' support vehicles.
The antennas were able to sustain uninterrupted voice and broadband data services while traveling at highway speeds on- and off-road. As well as constant two-way communication with the drivers on the road, these systems supplied live feeds to news media covering the event.
Connection Aggregation
vMIX live video production and streaming software delivered the edited live video stream to the AIR320 transmitter. The transmitter then used AVIWEST's SST protocol to aggregate satellite connections with those from the QUAD CellLink antenna, supporting four 4G links, to maximize the available bandwidth.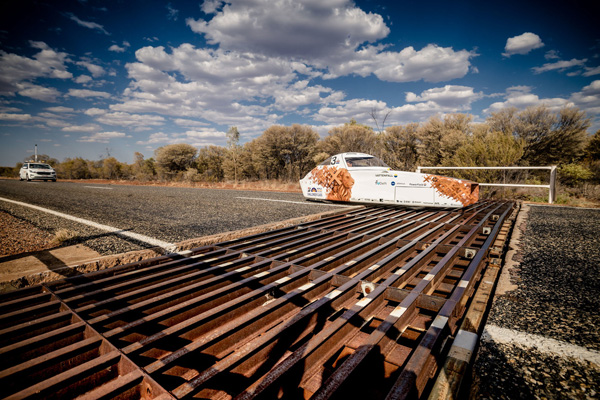 Vattenfall Solar Team car NunaX
The proprietary SST protocol is what all AVIWEST devices rely on to perform reliable, broadcast-grade video quality transmission over cellular, LAN, Wi-Fi, satellite and public internet. It aggregates multiple network connections simultaneously, dynamically adapting the video bitrate to network bandwidth fluctuations, protecting stream content and supporting retransmission of lost data.
The transmitted video streams were received, transcoded and distributed in real time by the AVIWEST StreamHub to the Vattenfall Solar Team's YouTube and Facebook accounts, giving fans an exclusive race overview and supplementary information. Likewise, AVIWEST's system gave the video producers at Stream My Event advantages including a simple-to-use web interface for monitoring and managing live streams efficiently, plus the ability to dynamically adjust allocated bandwidth.
Unexpected Finish

"AVIWEST's AIR320 transmitter screen was especially useful, displaying an overview of all connections in use for Stream My Event, allowed their team to see exactly which QUAD CellLink modems were performing best and improve their live streaming," said Ross Caston, general manager, media systems at Amber Technology. "The H.265/HEVC video encoding from AVIWEST's equipment made a significant improvement compared to most similar systems on the market."
Unexpectedly, the Vattenfall solar car, which was one of the leaders through most of the race, was destroyed in a sudden fire on the last leg. Fortunately, the driver escaped unharmed. Live video was streamed from the accident site using a communication vehicle on the scene. The racer of the Belgian team Agoria, only two minutes behind, cruised to victory in Adelaide. www.aviwest.com