Brightcove Gallery Calls Marketers to Action
New functionality in Brightcove's Gallery, a module for publishing online video experiences, makes it possible to publish calls-to-action, or CTAs, and display ads on video pages built with Gallery. This is useful to brands and organisations who want to increase audience engagement to take advantage of video views.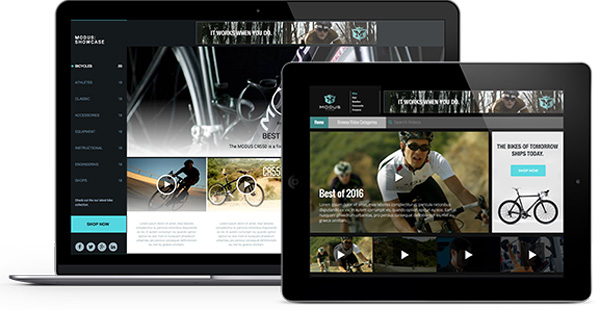 Calls-to-action vary from lead forms, custom buttons, banners, display ads, custom HTML, related links or images on video pages. Marketers can use these to trigger marketing actions using on-page elements, capture new contacts and attract engagement that gives them new insight into marketing results. Also, by connecting Gallery CTAs with other sales or marketing platforms such as Oracle Eloqua, Marketo or Salesforce.com, each element of a video marketing campaign can be tracked, from players to landing pages and video portals. This capability allows marketers to measure and report campaign ROI across their marketing platforms.
Otherwise, media companies can use CTAs to publish ad-supported video experiences by incorporating on-page display ads with their video content. This is a relatively simple way to create ad inventory and monetise Gallery pages across all channels and online properties without extensive development effort. It also connects with standard ad servers, such as DoubleClick, so that a company can use its existing display ad tags to deliver specific creative content to a target audience.
In the US, the Detroit Symphony Orchestra, DSO, attracts about 300,000 virtual concertgoers per year from around the world to its live webcasts, and is supported by donations from more than 5,000 patrons annually. Using Brightcove Gallery, the DSO created DSO Replay, a video site that streams on-demand HD replays of its performances. The site is available only to Annual Fund contributing patrons and delivers exclusive content in appreciation for their donation.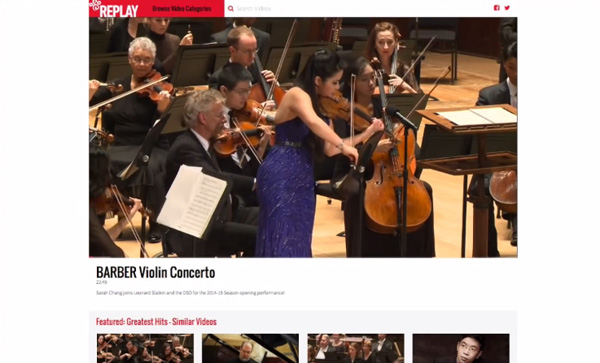 To continue the success of this video service, the DSO recently used Brightcove Gallery CTAs to publish on-page calls-to-action to encourage new potential patrons to make a donation after sampling two free minutes of video content on the Replay page.
"The goal of launching DSO Replay was to provide our Annual Fund supporters with a growing library of performance content available on demand anytime, anywhere, and on any device. Using the Gallery CTA, we are now able to promote this service as attractive, accessible classical entertainment for new Annual Fund supporters," said Eric Woodhams, Director of Digital Initiatives, Detroit Symphony Orchestra.
"Gallery CTA also allows us to be flexible in advertising different material depending on the user. For new users, the prominent call-to-action promotes giving. For logged-in users with full access to our DSO Replay archive, we can promote upcoming concerts, ticket sales, and subscriptions." .

Brightcove Gallery, including the Gallery CTA functionality, is available now to organisations currently using Video Cloud. www.brightcove.com