JUMP AI Engine and RTVE Optimise Video Tagging for Broadcast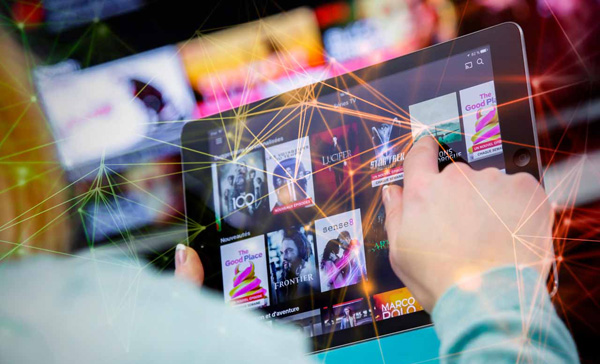 JUMP Data-Driven Video and Spain's national broadcaster RTVE are working together on a new system that optimises the task of video tagging. While RTVE has been becoming interested in tagging for monetisation and management, JUMP has been developing their proprietary AI Engine. Convinced of the effectiveness of the JUMP video analytics platform of services, RTVE is supporting JUMP in the continued development of its underlying system, choosing JUMP from a number of other developers for this initial technological collaboration.
RTVE (Spanish Radio and Television Corporation) manages the Spanish public radio and television service and is the largest audiovisual group in Spain, broadcasting in Spanish. Throughout the collaboration, JUMP will determine how to best take advantage of its data-driven platform and AI Engine to improve the search and discovery functionality of RTVE's video content catalogues.
Competitive Advantage
JUMP designed its software and platform – focussing on retention, recommendation, audience clustering and insights – specifically for the video industry to make it easier for companies to use big data and artificial intelligence to control ROI and optimise business decisions. They see data and its effective use as the best chance for a competitive advantage for broadcasters and content providers in the next phase of the video industry.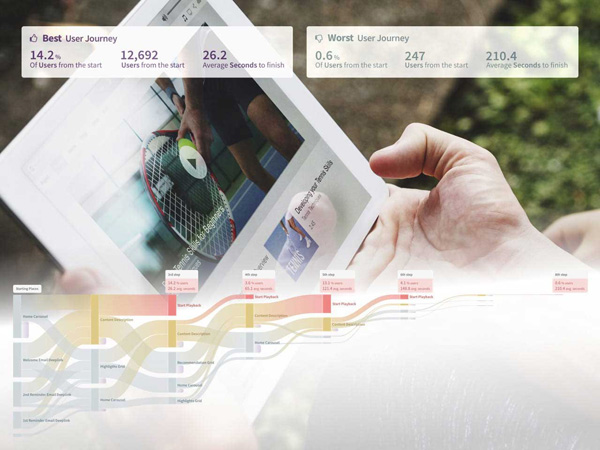 Today, such techniques may only be feasible for major players like Netflix, Amazon and Google as they compete to retain customers and increase revenues. But JUMP says it intends to continue refining their Engine as an affordable, cloud-based Data-as-a-Service and making it available to all video service market players. Currently their platform is integrated into the services of 3rd party OTT, cloud and TV Everywhere developers such as Accedo, Comcast, Brightove, Toolbox, Google Cloud and Streann.
The JUMP AI Engine is built to use as an AI toolkit that speeds up and supplements a video service's internal data processing with an AI capability, allowing it to use machine-learning (ML) to enrich video data. It comes with APIs for technical and business managers.
The JUMP AI Engine uses recognised, existing ML approaches such as computational linguistics, video and audio conversion algorithms, Neural Networks and video frame division algorithms. Statistical models like Latent Dirichlet Allocation (LDA), You Only Look Once (YOLO) object detection, Multi-Layer Perceptron, the Naive Bayes classifier, OneHotEncoder, Feature Vector Extraction — all of these are incorporated and have been optimised and adapted specifically for the video entertainment industry.
Time and Resources
The implementation of the Engine will address RTVE's tagging requirements for its catalogue of audiovisual assets, which includes large quantities of movies and television series. The different processing mechanisms and video analysis used include automatic object tagging, the identification of individual faces and emotional states, and the tagging of text extracted from synopses and the dialogue transcripts that are generated directly from the video content.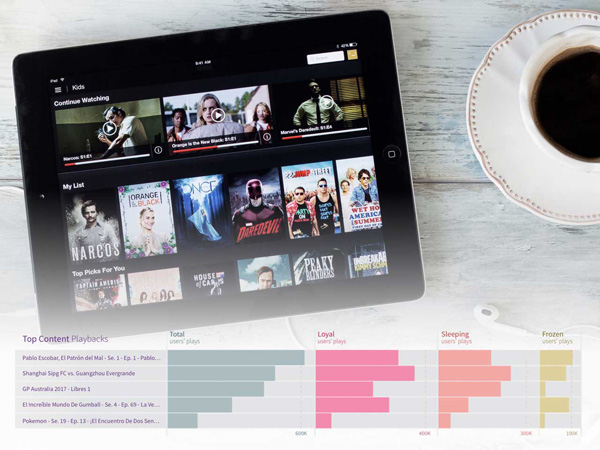 This approach to cataloguing content represents time and resource savings for video services and, in this case, will represent a notable increase in efficiency in the management of RTVE's catalogues.
Jerónimo Macanás, CEO and co-founder of Jump, talked about the contribution JUMP is making to the video industry through the effective use of business data. "We believe the increase in video consumption, market competition and the proliferation of artificial intelligence techniques are completely changing the video market," he said.
"We are supporting innovation that will help broadcasters and video platforms address the challenges associated with video catalogue classification, to help them stay ahead of the competition and better serve their audience through optimised content tagging, which in turn results in a better audience search and discovery experience."
Javier Sánchez, Head of Strategy at RTVE Innovation Center said, "RTVE has the most important radio and TV archives in Spain. A tagging system that acts jointly on specific elements – audio, synopsis, characters, emotion and so on – is critical for us. Because right now no single system is available on the market capable of meeting those needs, RTVE saw in JUMP a collaborative opportunity. We hope to have a system in the short term that not only meets our requirements, but also those of other broadcasters similar to RTVE." www.jumptvs.com