TVU Free Cloud and Internet Tools to Help Stations Stay On Air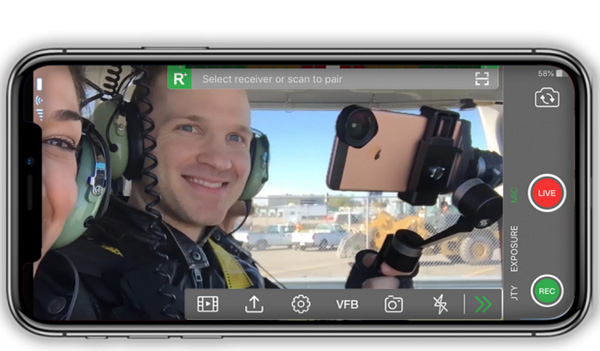 TVU Anywhere
The developing coronavirus pandemic and the requirements of social distancing continue to make it more challenging to keep news gathering personnel onsite. Travel options for staff have also been restricted, so that finding creative ways to replace onsite with remote operations becomes critical for survival.
To enhance the ability of stations and news outlets to stay on air through this period, as well as the free TVU Anywhere service, TVU is extending several turnkey systems during the lockdown, also for free.
Pool Feed
A local pool feed is important for delivering coverage such as a local government news conference, while observing social distancing. For a high quality, low latency pool feed, TVU is making TVU Grid available for free to all TV stations, regardless of whether you have TVU equipment or not. TVU Grid distributes point-to-multipoint, bidirectional live video distribution over IP. This system will interconnect all the local stations in your media market together, allowing you to switch, route and distribute video directly to multiple locations.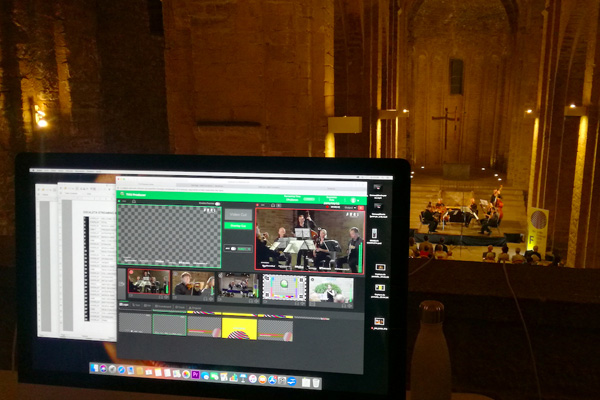 AIMS music foundation concerts streamed using TVU One transmitter and TVU Producer.

FedNet, content provider to the US Congress, used TVU Grid for live broadcast coverage of the impeachment inquiry hearings and the US Senate trial against President Donald Trump in December 2019. They recorded multi-camera switched coverage and made broadcast feeds available as a service on TVU Grid, where they could reach education institutions as well as media outlets. They could scale to any number of locations to their network without increasing bandwidth requirements at each site and route live, low-latency video streams to anywhere.
Users can view public video sources that are available around the world, and request to make the stream available for their own audiences.
News Anchors at Home
Newscast from Home is a standalone system based on TVU Anywhere that anchors can use to go on air from home. The system includes a high quality, low latency transmitter, IFB and teleprompter. Where a professional camera is not available, this package can make use of a mobile phone or similar device as a camera and transmitter to send live HD video via wireless cellular with HEVC encoding. News anchors can remotely present news for TV stations as if they were anchoring at the studio.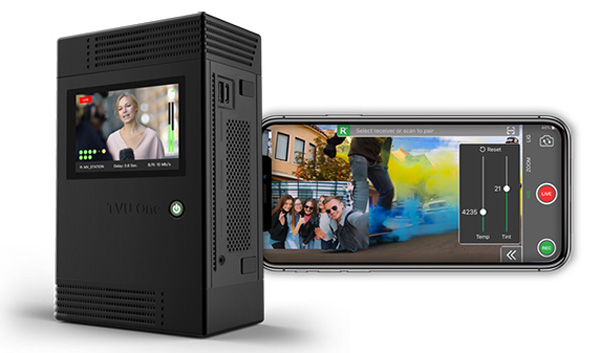 The TVU Anywhere app aggregates the device's cellular wireless connection and available WiFi to transmit live video through a TVU receiver. The resolution and frame rate are selectable, and autofocus and flash are available. The camera's focus, brightness and pan-and zoom can also be controlled from a studio instead of the user in the field, without degrading the HD picture quality. Users can simultaneously stream live video from TVU Anywhere and record a copy in the device's directory. TVU VoIP is also integrated for two-way conversations between a TVU receiver at a studio and smart device in the field.
Cloud Production Services
TVU is also making two cloud-based services available that centre on the TVU Producer cloud service. Playout in the Cloud supplies the main playout functions and sends the resulting linear channel to a broadcast facility or digital platform. Users can create and manage the playlist through a normal web browser from any location, including their homes. The Cloud Production Service for television stations is a multi-camera and multi-source production service that enables live production in the cloud. The video sources can come from professional cameras or mobile phones.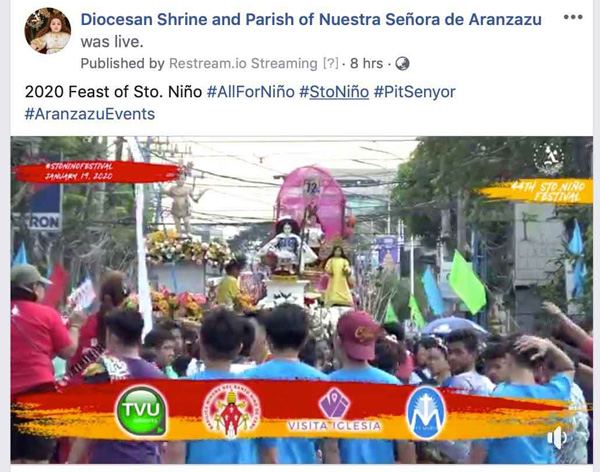 Social post from Philippines festival through TVU Producer

TVU Producer has a web-based interface and is compatible with nearly any IP video source including TVU One transmitters, TVU Anywhere and standard IP video streams. Up to four live feeds can be added to the production and edited, incorporating Singular.live graphic overlays. The user can make audio and video cuts on the interface or use a regular preview/program process. Live and recorded content can be published to social media, the web, a website and most CDNs in one step.
A music foundation in Spain, AIMS, used TVU Producer to stream its students' annual concert Festival. With a TVU One mobile transmitter, they captured live from the venues and then sent transmissions to TVU Producer to produce remotely in the cloud and to push live content to their various social media platforms.
At a Catholic festival in the Philippines, the Media and Public Information Ministry (MPIM) recorded video along the parade route using the TVU Anywhere app and TVU Producer for production. The video was shared on the local Catholic church's Facebook page. Their reporters on the streets connected and set up their mobile devices by scanning a QR code with their phones. Even those who were several kilometres away from the main parade could stream and report live from their location, using TVU Producer to introduce extra content sources to the live stream, and share the stream on the church's Facebook page. www.tvunetworks.com