NewTek's UHD PTZ Camera and NDI Converters Support IP/SDI Workflows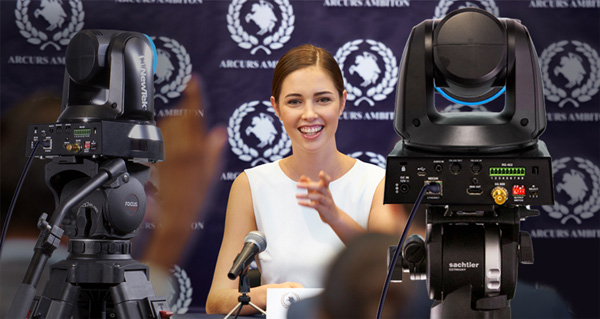 NewTek's new PTZUHD pan-tilt-zoom camera transmits 4K p60 video directly to NDI-compatible receiving devices across a standard network. With a 30X optical zoom lens and a Sony CMOS sensor, the camera natively supports resolutions up to 2160p 60.
"With this 4K PTZ camera, one person with a TriCaster can produce a live show," said Dr Andrew Cross, president of R&D for the Vizrt Group, said, "This is especially relevant today when cutting costs, keeping fewer people on a set and getting a story out to the Internet is more important. PTZUHD is an accessible broadcast quality PTZ camera that is ready for the future with IP."
By implementing NDI|HX, the PTZUHD can reduce latency at low bandwidth, putting less strain on the network. Requiring only a single Ethernet connection for setup, power, operation and signal flow, NewTek expects producers will find applications for the camera when adapting their productions into 4K. The camera can be used as a video source with the TriCaster Mini 4K and TriCaster TC1 production systems.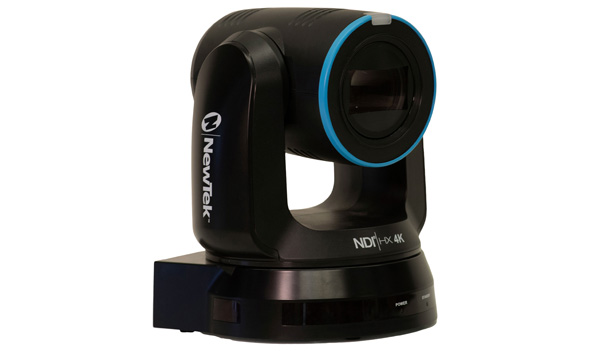 Two new NewTek Spark Plus IO converters for encoding or decoding of video are also now ready for use in an IP-based workflow based on the NDI interoperability standard.
The new Spark Plus IO 4K delivers high bandwidth NDI at 60p, achieving low latency signal I/O over IP. NDI signals can be routed to TV screens, or used to deliver a 4K signal into an NDI workflow. The Spark Plus IO SDI encodes or decodes at rates up 1080p 60 NDI for 3G-SDI environments without disrupting the existing traditional SDI video infrastructure. Both Sparks come with PoE, auto discovery and tally light with NDI support. The deveices are compact and built for strength and simple mounting.
Spark Plus IO converters may also make it possible to bypass capture cards in some applications. Users can manage the set-up over one Ethernet cable, configuring and monitoring the converters through the web-based interface from a desktop or mobile browser. According to NewTek, corporate video, esports, education and training and similar AV applications are suited to NDI-based IP workflows.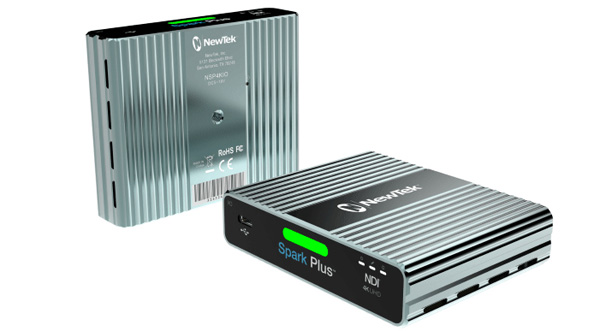 Spark converters are compatible with systems, devices and applications that support NDI. Sparks work with the TriCaster Mini 4K and TriCaster TC1, adding the flexibility to route NDI to screens.
NewTek PTZUHD cameras and Spark Plus IO converters are both available now. www.newtek.com