AVIWEST Transmits Live from PETRONAS Cycle Race to Social Media

Asia's multistage cycling event, PETRONAS Tour de Langkawi 2020, was broadcast live on social networks. Race event organiser Human Voyage in Kuala Lumpur delivered absorbing live footage of every stage of the competition to sports fans and viewers.
"Our viewers didn't want to miss a second of the competition, and we needed to ensure there was zero delay during our live streaming sessions," said Shahaizereen A Hamid, event director at Human Voyage. "Our motorbikes and helicopters used AVIWEST's field units to follow riders along the entire road, a total distance of 1,115km, so that they could live-broadcast the excitement of the race over cellular networks, regardless of the environment. AVIWEST's team brought us professional support and technical expertise as well, and was present at all stages of the project."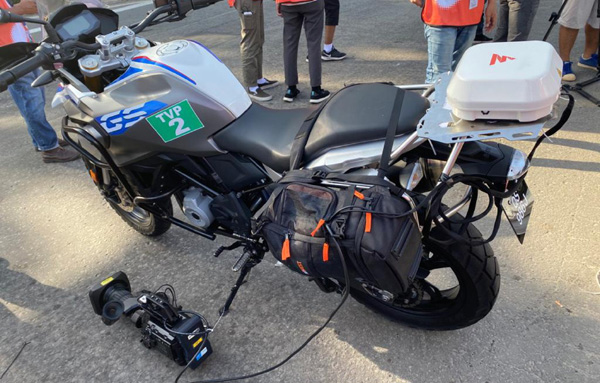 The AVIWEST PRO3 Series is a compact, robust bonded cellular field transmitter unit with a small footprint, which Human Voyage could take into the centre of the race and use to reproduce the intensity of the competition, increasing viewers' engagement with the event via social media. Built with a new H.265/HEVC hardware encoder, the PRO3 transmitter preserved the video quality with low latency, while using less data. Using AVIWEST's SST protocol, the transmitters achieve reliable delivery of live video by simultaneously aggregating multiple network connections.
All of the motorbikes and the helicopter used during the event were equipped with bonded cellular units connected with AVIWEST QUAD CellLink antennas to strengthen and ensure signal transmission, even under unpredictable and unmanaged network conditions. The antennas add, extend, strengthen or remotely-locate transmission capacities over bonded cellular networks. Each one is a cellular antenna array combining four efficient wideband antennas.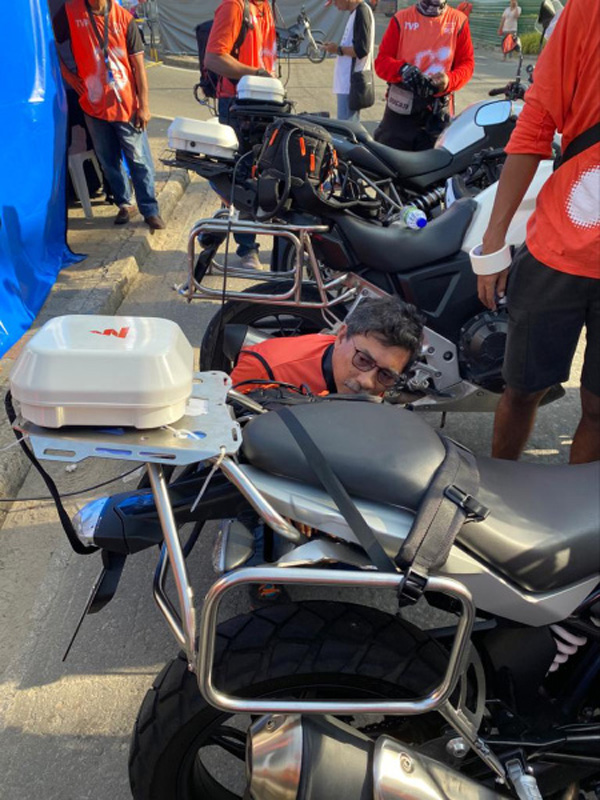 AVIWEST's StreamHub received and decoded all incoming live video feeds sent by Human Voyage cameramen in the field. Supporting multiple output formats and built with a web user interface, StreamHub allows video content to be distributed over almost any IP network to any social media platforms, CDNs, media servers and streaming platforms.
The StreamHub video transceiver platform receives, decodes, transcodes, records, plays out and distributes the live video streams and recorded video files sent by AVIWEST's field units as well as third party systems such as IP cameras. The platform can be deployed on an in-house 1U server or as a cloud-based service. www.aviwest.com.