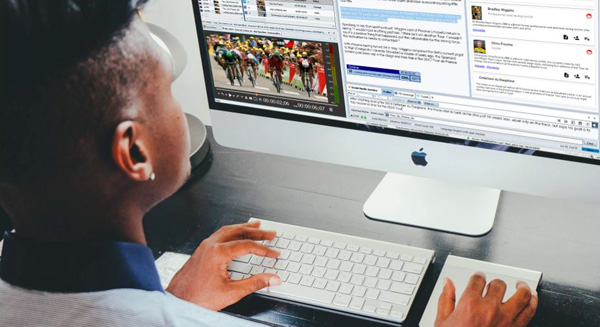 Dalet, headquartered in France with offices in 18 countries, has been kept busy in the last few months, helping customers keep their staff working productively at home. They have been supplying many of them with additional licenses for mobile tools like Dalet On-the-Go that allows reporters and producers to access rundowns and contribute stories and images from mobile devices or home computers.
The Dalet team has also been working from home, putting thought into the company's roadmap into the near future. Having purchased the Ooyala Flex Media Platform distribution workflow software only last year in 2019, they are in a position to make significant changes in the media industry in 2020 and beyond. Between Ooyala Flex and Dalet's own Dalet Galaxy five asset management and video production platform, Dalet can now cover services from video production, including live, and workflow orchestration to distribution and packaging.
Digital Media World spoke to Dalet's Director of Global Product Marketing Bea Alonso and Director of Product Management Matthieu Fasani about the company's vision for the year ahead. "Initially, our roadmap had been geared to software-as-a-service – making more of our products available as services and hosting them in the cloud," Bea said.
"Now, the COVID crisis has accelerated those plans, and put an emphasis on remote working and editing, extending a customer's existing infrastructure without having to go onsite to make changes – that is, remote servicing. One factor making this possible is Dalet Galaxy xCloud, which replicates the customer's existing Galaxy five installation, hosted and managed as a full SaaS service, in Dalet's public cloud. Employees log in from home."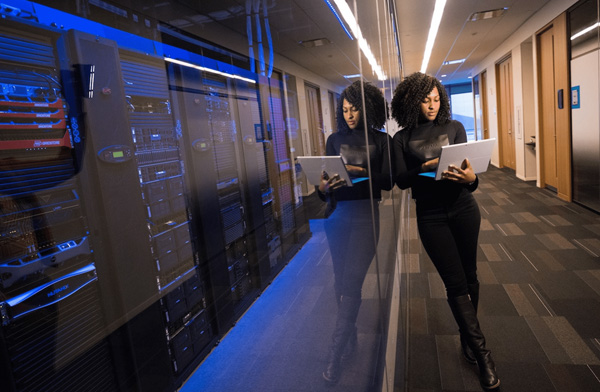 Galaxy xCloud
Ready for Change
The upcoming evolution of Dalet's software will focus on agility, recognising that customers will need to be ready for change. Matthieu said, "We want to allow Ooyala Flex and Galaxy five to extend over different environments. Although resources, hardware and people may be spread among multiple sites, the Galaxy system centralises the management and workflows and can be deployed across those locations, on-premises and in the cloud. This way, users have both the elasticity of the cloud and ubiquitous access to resources.
"Further to this we have developed a new set of APIs to help customers working in the backend, giving them the opportunity to facilitate their own integrations. The new APIs are based on the GraphQL query language to help simplify the integration, and introduce many API calls needed to build a front end for Galaxy five, making it easier to extend the functionality and adjust it to their internal workflows.
"Working through the backend is a better approach to deploying, transforming and operating Galaxy systems – just by using APIs and scripts, users can automatically provision resources, and deploy and upgrade the software."
Dalet AmberFin Media Processing in the Cloud
Dalet will have some important announcements about new and exisiting products over the next months. In August, the company plans to make Dalet AmberFin media processing available as a cloud service. A part of this will be unifying proxy based workflows on the MPEG/DASH proxy format, changing from mpeg4.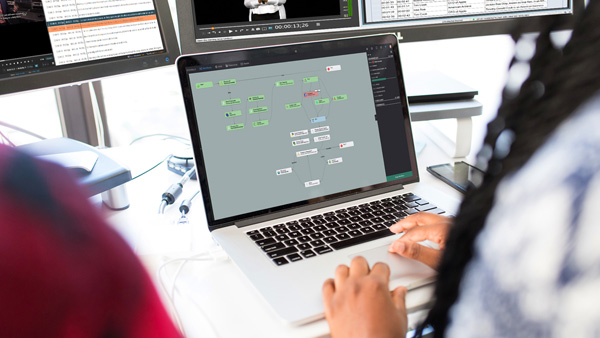 Ooyala Flex workflows
"First, this change will give us a more consistent approach to media management across different products," Matthieu said. "All tools – Dalet WebSpace, Dalet OneCut craft editor, the Adobe Premiere Pro editing panel, Ooyala Flex – will be standardised on MPEG/DASH. But it will also, in effect, industrialise cloud processing – that is, make it easier for us to support more media processing workflows in the cloud."
News Production Upgrade
Dalet also expects to deliver a preview of their new News production and distribution system in around October, planning for a release by the end of the year. Bea said, "Up to now, Dalet's news system has always been based on Dalet Galaxy. Now that producers are turning more toward multiplatform requirements and production, and need to deliver content to many diverse outlets efficiently, the News system needs an upgrade.
"The user experience will be entirely browser-based, designed to work on any mobile device, including a fully equipped web-based editor. It has a complete redesign from the backend – cloud-native, running on microservices and cloud APIs, available as a service."
This architecture includes all of the typical newsroom functional areas – managing a rundown, managing planning, story production tools, plus the editing side. The software will support editing scenarios for different use cases. For the journalist, whether you are physically at the station, or just have a network connection, it is possible to work online with a web video editor, accessing multiple video and audio tracks, graphics, while everything is available in the browser.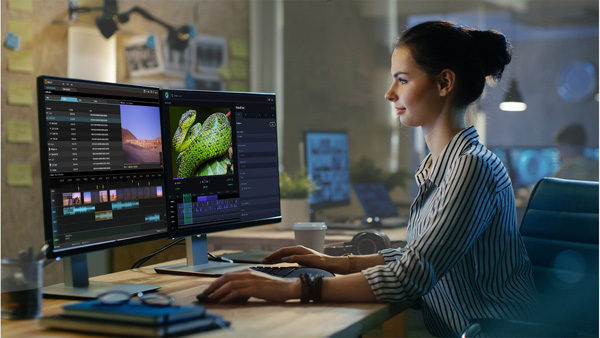 Dalet WebSpace
Matthieu said, "The journalist can also work offline, using OneCut with remote editing functions, mixing content local to his or her machine directly with centralised content from the station. For advanced editing, Adobe users will have a Premiere Pro panel to access assignments, news stories, objects, graphics from the Newsroom, all through the panel. They have access to colleagues and can use their own NLE."
Mobility, Flexibility, Agility
Bea sees the year ahead bringing more major changes to development at Dalet. Their main drivers are mobility, flexibility and agility. Mobility has meant developing tools that work anywhere on any device, anytime. "For flexibility we need tools that deploy quickly, configure easily and integrate with 3rd parties through our APIs," she said.
"Agility is the main reason we have chosen to migrate to a microservices architecture, so that businesses can pivot efficiently to change direction with the market. Meeting new functional requirements does not have to mean changing the whole product or building a new one from scratch."
New Media Workflows
Making the changes called for by these drivers will help Dalet plan their upcoming set of media workflows. "Dalet now owns two asset management and workflow orchestration products, Ooyala Flex Media Platform and Galaxy five, however, they serve different parts of the content supply chain," said Bea.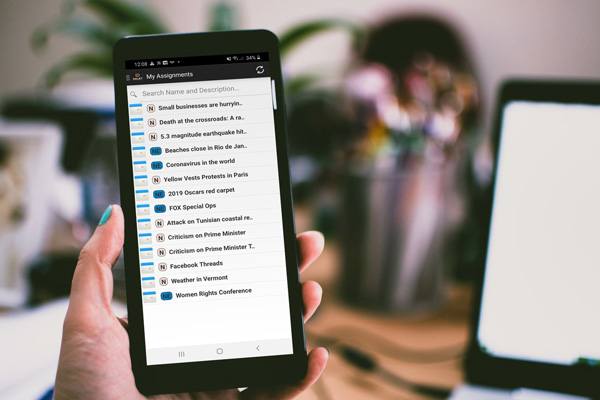 Dalet On-the-Go
"Galaxy's strong points are production workflows, quick turnaround and production asset management, especially live production. Ooyala Flex is focussed further downstream on multiplatform distribution such OTT and social media, and its packaging expertise mainly handles media that is ready to go, with no further production needs.
"They complement one another, which was the main reason for purchasing Flex. Each needs a different implementation, and was developed in a different environment. The upcoming workflows will combine the best of both systems and include more integration on a single microservices-based, cloud native platform, with mobile UIs."
Dalet is considering possible workflow use cases and customers, and market positioning. While these new workflows are being developed, Flex and Galaxy five will continue to be marketed separately, as complementary products. www.dalet.com