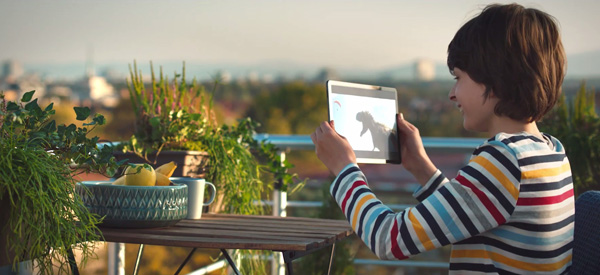 WIND Hellas is the third largest mobile operator in Greece. Over the last 20 years, the company has helped to advance mobile, fixed, internet and TV delivery in Greece and launched innovative services that have changed the country's telecommunications industry. For example, since 2018 WIND Hellas has operated an IPTV service called WIND Vision that was the first Android TV set-top-box in Greece with Netflix integrated, and the first service with 4KTV and HDR 10, offering about 60 channels like FOX, Disney Channel and National Geographic.
The company has now launched a new ABR service. "The main goal at WIND Hellas is to make a competitive Android TV experience available to subscribers to watch live and recorded content anytime, anywhere,'' said Hermann Riedl, chief business and digital transformation officer at WIND Hellas.
Flexible Efficiency
The company chose Broadpeak streaming and recording systems to power the service. Using Broadpeak's BkM100 video delivery mediator, BkS350 origin and packager server, and BkS400 cache server, WIND Hellas can optimise bandwidth capacity, handle high peaks of traffic, and keep the quality of experience (QoE) they deliver at a high quality across all screens, including Android TV set-top boxes.

BkM100 software controls modelling of network topology, load balancing and geolocation, and manages provisioning. The BkS350 Origin Packager makes delivering Adaptive bitrate (ABR) live and VOD content more efficient. Its ability to perform on-the-fly packaging means that content only needs to be processed and stored once, and packaging of different versions for smartphones, tablets, set-top boxes and game consoles only occurs on request, reducing the cost of processing and storage. The whole system can be protected by DRM systems, and the quality of service is consistent.
Consequently, WIND Hellas can offer cloud time-shifting, startover and catch-up TV services. The BkS350 can record linear services in one format and dynamically package the content, using the recorded feeds, in the requested ABR format. Meanwhile, the BkS400 video cache system allows massive streaming capacity over open Internet networks. Its high-performance server platforms support standard HTTP adaptive streaming – to standards including HLS, Smooth Streaming, HDS and MPEG-DASH – for WIND Hellas' live and on-demand applications.
As the launch got underway, the company has been able to manage and respond to subscriber behaviour. "Because of Broadpeak's pay-as-you-grow approach, we have the flexibility to track traffic growth and quickly extend streaming capacity based on the success of our new ABR service," Hermann said.
WIND Hellas' ABR Service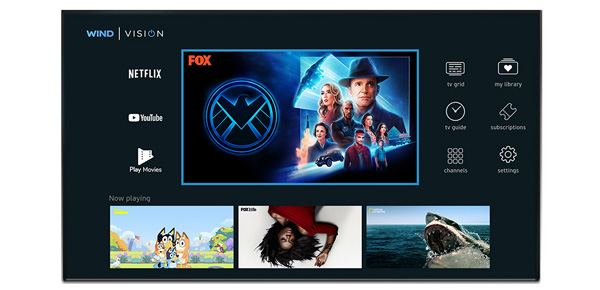 WIND Hellas's new service was launched successfully due to the strong collaboration with technology partners, including Zappware, which supplied the full TV package as a managed service, including cloud-based recording. Belgian supplier VP Media Solutions, Broadpeak's reseller in this project, also served as the system integrator, achieving quick deployment.
WIND Hellas' workflow starts with BkM100 video delivery mediator to efficiently manage session requests and redirect them to different video servers. The BkS350 origin and packager ingests and records live streams in one video format, then packages and encrypts them on the fly in HLS and DASH formats. Relying on Broadpeak's BkS400, WIND Hellas can cache HLS and DASH video content as well as data for EPG images to improve quality.
Broadpeak adapted the capacity of its caching servers so that WIND Hellas achieves the best fit in terms of bandwidth capacity and geographical distribution, adjusting for the fact that the network is distributed over many islands. The system can handle high peaks of traffic that take place during special events such as sports events like basketball and football games. broadpeak.tv