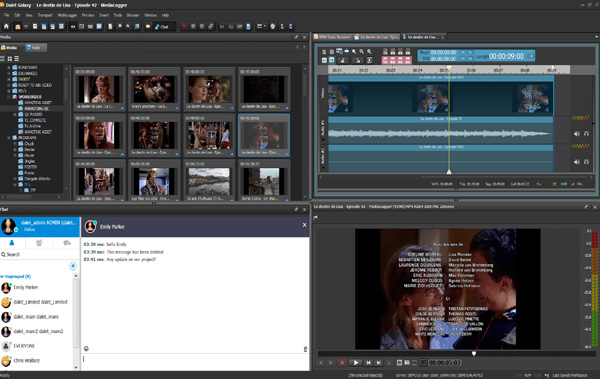 Galaxy five collaboration
The Dalet On-the-Go mobile app for smartphones and tablets has undergone an upgrade for the management, performance and user experience of remote newsroom operations. The changes aim to improve the collaborative experience between newsrooms and their journalists and news producers who now working remotely. Also added are content contribution and remote planning capabilities, accessed through a new UI.
The underlying Dalet Galaxy five news production and distribution platform that Dalet On-the-Go is based on, now has remote editing functionality, like cloud-based 'edit while record' and support for open-source communications frameworks, to accelerate secure content exchange between newsroom operations, distributed across multiple sites. Dalet Galaxy xCloud, which replicates the customer's existing Galaxy installation in the cloud, managed by Dalet as an SaaS service, has the same updates and connects securely to existing on-premises systems to support workflows for remote editing and news production teams.
Limited Time and Resources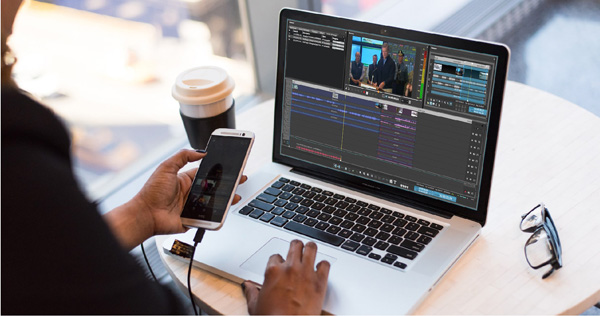 Dalet On-the-Go
Changes have been made to make remote production more agile and efficient for end-users, who may have limited time and resources. Mobile and flexible, Dalet On-the-Go and remote news production systems like Dalet Galaxy xCloud equip journalists, reporters, editors and others to make timely decisions and remain productive.
Dalet On-the-Go connects the staff to the newsroom, so that they can manage assignments, story development, review and approval, rundowns, planning, status and contact search, all remotely. Each user can access his or her own Dalet Galaxy five catalogue of video, audio, scripts and wires. With content contribution and templates, users can record media and craft stories, mixing local media with remote content stored in the Dalet Galaxy five system.
Smart upload tools deal with connectivity issues by reconnecting to the upload exactly where it left off when necessary. A teleprompter supports on-the-fly reporting. Tickers, wires and chat messages keep staff connected to information and late-breaking news.
Optimising Production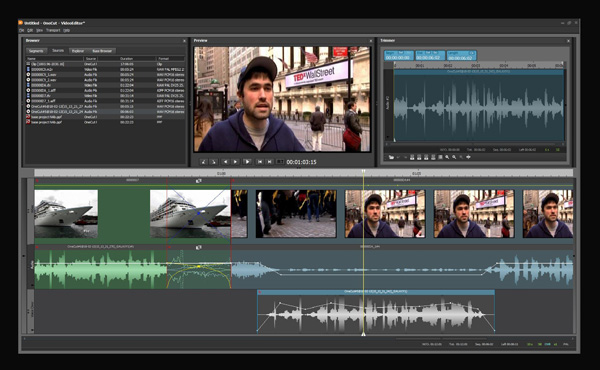 Dalet Galaxy xCloud editing
Dalet Galaxy xCloud is a complete version of the Dalet Galaxy five platform, with all recent updates, hosted in the cloud by Dalet to run remote news production workflows. Recently launched as a dedicated system to help users restricted from travelling, the core remote editing framework supports proxy editing workflows and mixing of central and local content. Proxy content is cached locally to avoid disruptions due to limited bandwidth, and rendering is offloaded to the Dalet Galaxy xCloud system, optimising performance to break news faster.
Dalet Galaxy five's new public API can be used to customise workflow capabilities and integrations, optimising the front end for specific operations and business opportunities. It makes a web service, based on the GraphQL programming language, available that opens an interface into Dalet operations and data. It helps simplify integrations, making it easier to extend Galaxy's functionality and adjust it to internal workflows. www.dalet.com