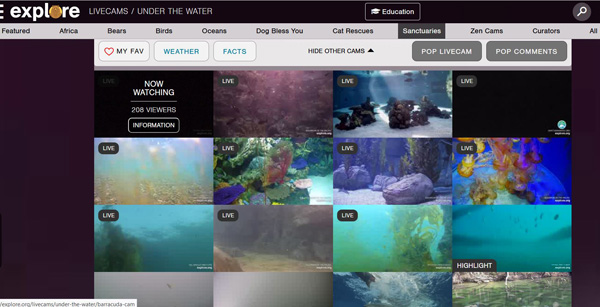 Explore is a non-profit organisation that brings live content from a network of cameras, called nature cams, located in remote natural environments directly to connected viewers. Its online portal, explore.org, serves as a community destination that aggregates live content from more than 150 cameras to viewers around the world.
Locations range from a community of Decorah Bald Eagles in Iowa, to an underwater manatee preserve at Blue Spring State Park in Florida, to the Tau Waterhole at Madikwe Game Reserve in South Africa. This camera network captures and shares real-time views of endangered native wildlife with audiences via a various OTT platforms and devices.
A branch of the Annenberg Foundation, explore.org's content is available to consumers free of charge. Volunteer camera operators remotely access explore's platform to move and reposition cameras that capture the daily lives of animals, from hunting to feeding and taking care of their young. To monitor the quality of live feeds for viewers 24/7 and support production and delivery, explore is using Amazon Web Services (AWS) for its live streaming video workflow, on-demand viewer clipping and camera control application.
"We partner with other non-profits around the world dedicated to the conservation of our environment. AWS supports reliable, high-quality video delivery that allows us to focus more on our mission than on the technical details. AWS Elemental has simplified our infrastructure so that we can take advantage of our live assets in new ways," said Candice Rusch, Director of New Media.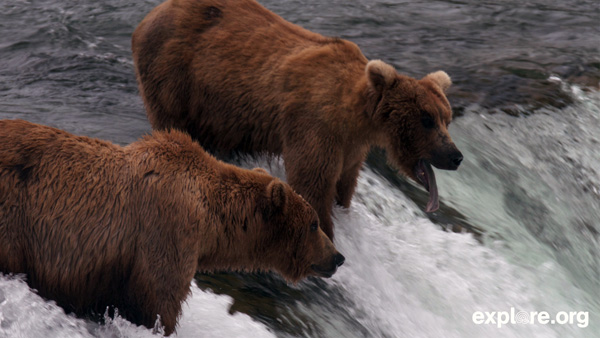 Explore recently transitioned the monitoring and control of its nature cam network entirely onto the AWS cloud. The captured video feeds are first transported into AWS and then sent through AWS Elemental MediaLive for processing. Scheduling and API controls in MediaLive allow explore's team to then switch live inputs over to existing video-on-demand assets, such as older archive footage or highlights, when locations – and creatures – are dormant on-camera. Using MediaLive, the content is delivered to YouTube and Facebook so that audiences around the world can tune in on supported devices.
For remote regions where connectivity may pose challenges, such as the Grace Gorilla Sanctuary in the Congo, explore is testing AWS Elemental MediaConnect transport service for live video to make transport of high-quality live video feeds in the cloud more reliable. satellite and fibre approaches would be more reliable but are too expensive, have long set-up times and do not cope well in changing requirements. MediaConnect has a combined approach, using reliable video transport, secure stream sharing and real-time network traffic and video monitoring. aws.amazon.com