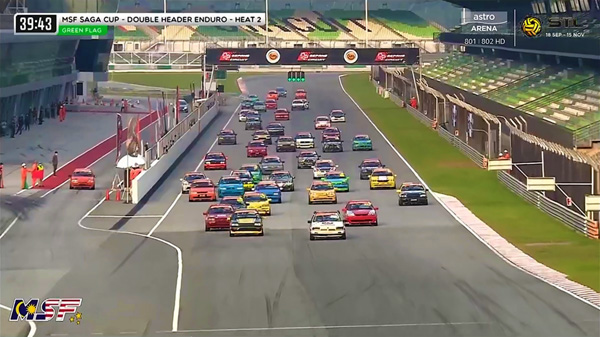 Malaysian National Independence Day, 31 August marks the start of the local racing season as drivers tune up their engines to compete in the annual Merdeka Race at the Sepang International Circuit. Though circumstances prevented spectators from gathering to support their favourite drivers at the track this August 2020, the event organisers MSF (Malaysia Speed Festival) developed a plan to ensure no fans would miss the competitive action.
With the help of TWMR Productions and product supplier Blonde Robot, comprehensive coverage of the two-day event was produced and delivered via local satellite TV channel Astro Arena. Augmenting the TV programming was a Facebook Live stream, powered by an AJA HELO H.264 streaming, encoding and recording device. The event attracted more than 100,000 viewers.
"This year's race was especially important, as it marked the first return of local sports since the start of the COVID-19 pandemic," said Blonde Robot Territory Manager Azrina Jane Abdullah. "With the competition closed to spectators, the event organisers wanted to make sure audiences could tune into every second online. Achieving that involved streaming full coverage of the event via Facebook Live, plus highlights shared on local channels."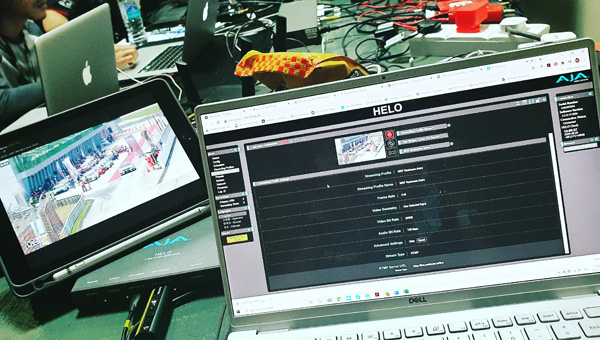 For the production, TWMR supplied an OB truck outfitted with a combination of traditional and RF cameras, which captured HD footage of the event that was then distributed via fibre or RF to a production switcher. Once mixed with graphics overlays and audio, a 1080i composite output of the produced feed was then sent through AJA HELO and encoded to H.264 at 1080p 25fps and distributed to Facebook Live.
Using HELO's web-based user interface, Jane was able to control the device and monitor the feed for the event organisers from a laptop positioned at a safe distance from others on-site. Given the limited bandwidth of less than 10 Mb, the footage was then redistributed to other content delivery networks with help from the Restream.io service. As well as carryig out encoding and live streaming for the event, TWMR and Malaysia Speed Festival also used AJA HELO to record the event for archival use and on-demand viewing.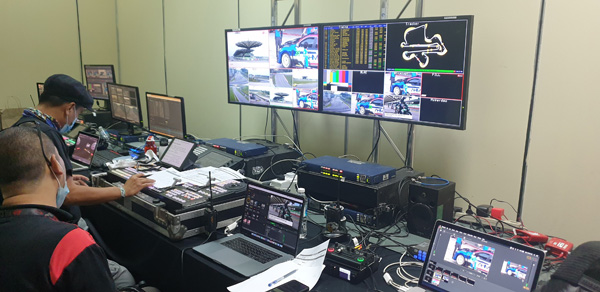 Jane commented, "On a production like this, workflow stability is crucial, and downtime is not an option. The AJA HELO performed solidly, delivering a consistent high quality stream at very low-latency, even with our limited bandwidth allocation. It was also very easy to set up and control from a laptop, a great tool for getting any live stream to audiences around the world." www.aja.com