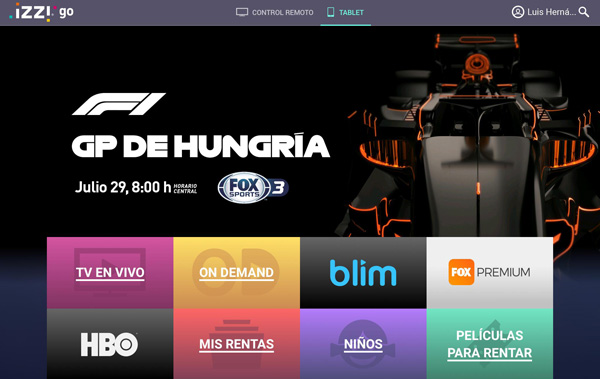 Cable TV operator izzi in Mexico will soon expand its existing CDN platform with new OCR subtitling features for its izzi TV service. This will enable them to add Spanish subtitles on the fly across 75 channels, ensuring the accurate display of subtitles on all devices and content. It will also allow viewers to activate and deactivate subtitles as they wish.
Izzi operates on an Edgeware TV CDN it adopted several years ago. Edgeware's cloud-based elastic CDN has a separated control plane and allows the user to orchestrate their streaming resources, which makes managing network configurations simpler. Izzi can run consistent quality video services without network constraints, and without capacity or scalability issues for big live OTT events.
OCR subtitling is the second expansion izzi has made since acquiring its Edgeware CDN. In 2018, izzi improved time-shift TV services for more than 500,000 subscribers to allow viewers to pause and rewind up to three hours of live TV. Carlos Eduardo Romero, Video and Hubs Director at izzi, said, "Accurate and robust subtitling across formats and device types is important for our service because it makes our content more accessible, and makes the viewing experience more engaging."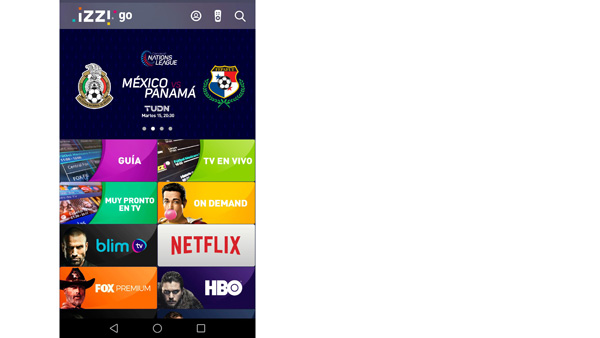 Multiscreen OTT Subtitling
Content is most often delivered to online TV services with the subtitling already set into the video as images, or DVB bitmaps, which is efficient when supplying content to regular set-top boxes. The subtitles are generated at the broadcast centre and multiplexed into the transport stream, to be distributed to the end viewer. This supports any character set and various subtitle tracks, so the viewer can select what subtitle language to display and choose to turn the subtitles on and off.
But delivering subtitles to different device types and screen sizes is more complex because IP streaming formats don't usually support bitmap-based subtitles. HLS and Smooth streaming formats for example, do not support bitmaps at all. DASH support is limited when a variety of aspect ratios is involved.
Several alternative subtitling standards now exist, but most approaches are proprietary and require the operator to impose which device is used to view a show, which is not practical, and many systems don't support Asian and other complex scripts.
Cavena OCR

To overcome these problems, in 2019 Edgeware acquired the Cavena Subtitling system, which uses Optical Character Recognition (OCR) to convert subtitles from DVB bitmap to an EBU teletext format. It is now part of Edgeware's TV Content Capture and TV Repackager software. Using Cavena's P31 propriety format, TV Content Capture takes the EBU teletext, segments it together with the audio and video streams and synchronises all of them. The TV Repackager then repackages the streams – audio, video and subtitles – on-the-fly into the format needed for the client device – HLS, Smooth, DASH and so on.
The advantage of Cavena P31 subtitles is that they are Unicode text based, resulting in better attribute support and timing for improved readability. The system can also transcode subtitle formats – that is, inputting one subtitle format, which is then transcoded, and sending another format out, to suit different clients.
Edgeware's use of OCR subtitling automatically transcodes DVB bitmap subtitles to text-based subtitle formats. Accurate, correctly rendered subtitles can be instantly prepared for any of the formats needed for OTT delivery to any client, in any screen size and in any language.
The chief product and CTO at Edgeware Johan Bolin said, "OTT services continue to attract a wider group of end users, who expect subtitling to be at the same high quality as it is for traditional broadcast viewing – and to be delivered across all screens. But, beyond matching a broadcast experience, subtitling is also important to facilitate new user behaviour. People watching TV on mobile devices are often in noisy, public environments and use subtitles to complement the audio and enhance the viewing experience." www.edgeware.tv