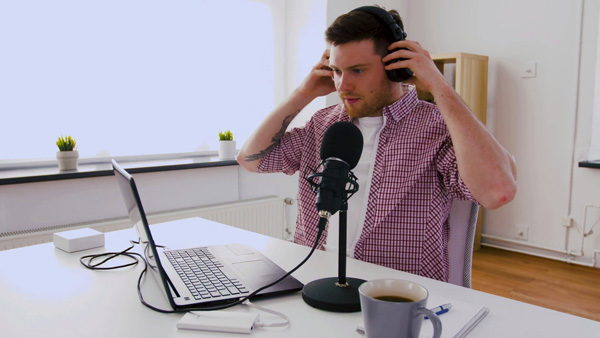 France Télévisions needs to be able to support the remote work requirements of over 300 journalists and their news production workflows, and make sure that any of them can work from home when necessary without impacting delivery.
The company has subscribed to Dalet Galaxy xCloud, which is hosted by Dalet and makes all features and software from the Dalet Galaxy five platform available as a service. Once integration of the cloud service into their systems and workflows is complete, France Télévisions will have the flexibility to keep their news production continuously running across national channels and the franceinfo rolling news channel, and also support editing applications Adobe Premiere Pro and Dalet OneCut.
Because connectivity is critical, the remote editing framework integrates with the on-premises Dalet Galaxy five system and supports proxy editing workflows, mixing central and local content. Proxy content is cached locally to avoid disruptions due to limited bandwidth. Rendering is offloaded to the Dalet Galaxy xCloud system, optimizing performance to break news faster.
Integrated Editing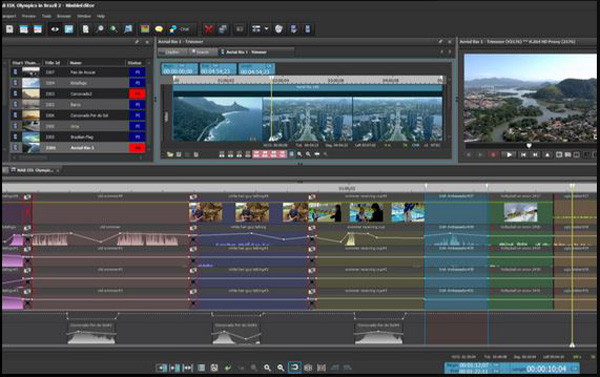 Dalet OneCut
"Dalet Galaxy xCloud gives us a way to edit and produce news remotely, while remaining connected to our central Dalet Galaxy systems. Once integrated within production workflows, it will extend both the content and the tools that we use every day, so that we can deliver news from beyond the physical newsroom," said Emmanuel Gonce, Head of Engineering for the Newsrooms, France Télévisions. "The integrated editing will allow us to increase effciency as well as stay connected to each other, no matter where we're reporting from."
"Actually, facilitating news editing workflows from home is certainly possible and, going foward, is necessary, but it means addressing a lot of diverse challenges. These include VPN hurdles, security restrictions, license and VDI limitations and so on. While you can bring an on-premises editor into your house, it's the team collaboration, news production workflow and management of files that are problematic. Neither an editorial process nor metadata management is present," said Raoul Cospen, Director of Product Strategy, News at Dalet.
Dalet has been working on mobility systems with AWS since 2014. Dalet Galaxy xCloud uses AWS cloud capabilities, securely connecting to the Dalet Galaxy five on-premises system. No upgrade is required. Journalists can use familiar tools like the Dalet OneCut news editor as if they were in the newsroom. They can search the production system, collaborate with producers and edit growing files, regardless of whether they are at home, in the newsroom or in the field.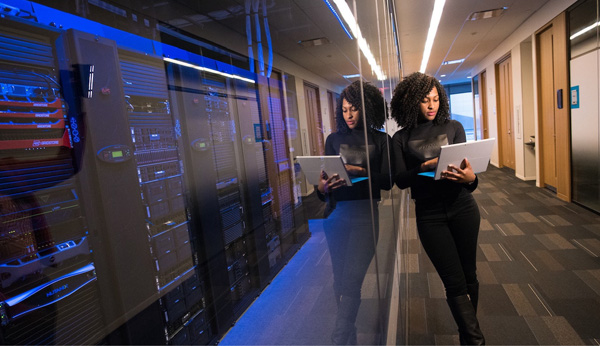 Cloud-first Roll-out
France Télévisions will first use Dalet Galaxy xCloud running entirely on AWS cloud, connecting high-resolution file exchange with the on-premises Dalet Galaxy five system. In a second phase, the company will move to a hybrid configuration using the Dalet Galaxy xCloud on-premises gateway component to manage heavy media processing such as creating proxy files and rendering of projects on-premises. Only proxy content will be sent to the cloud, optimising media transfer between the on-premises system and cloud.
The Dalet Galaxy xCloud hybrid implementation will also support fast turnaround workflows such as editing growing files. Raoul said, "The hybrid configuration works well for those situations. For example, if you are recording the latest press conference in your on-premises system, Dalet Galaxy xCloud makes the proxy immediately available via the cloud so users at home can start editing, even while the recording is still in progress." www.dalet.com