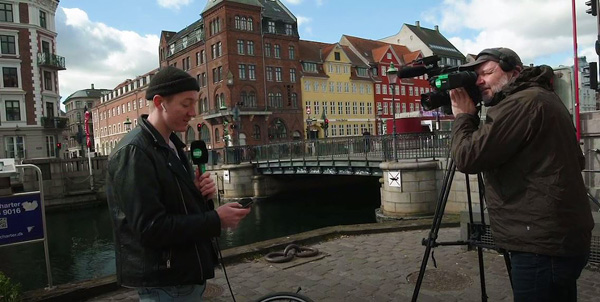 Expectations for news media or live event programming are changing rapidly. Moving content to air or online ahead of competitors, more efficiently or from remote contributors and places – are factors that have become more critical for producers and broadcasters. Many types of wireless workflows are now in demand for large and small operations, that make it possible to stream or transfer high-quality video from the field back to a production or playout facility over 4G, 5G or Wi-Fi.
BBH video facility in Denmark, carrying out video services for production companies around the world, has been using the wireless XDCAM air service Sony has developed for remote and live applications, to design workflows incorporating the Sony line-up of connected cameras.
Workflow Testing
BBH's CEO Ulrike Samuelson said that while production workflows have been changing, from their customers' point of view, their job remains the same – setting up as smooth and fast a workflow as possible. "We have been working with the new cloud-based Sony XDCAM air service and, so far, have tested and used the PXW-FX9 and PXW-Z280 cameras, aiming for a virtual production workflow on the Sony Ci live contribution, streaming and clipping platform," he said.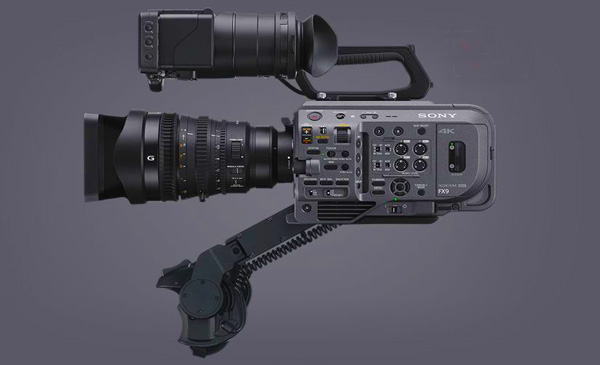 BBH Technician Bjarne Stegmann said, "We did a lot of testing with the FX9, which connects to cloud services via Wi-Fi. What we need are Wi-Fi hot spots or a router, an XDCAM air account that we access via passwords, and a streaming address. When these factors are in place, the XDCAM air system's virtual switcher can automatically find the cameras, and everything you record on the cameras will be uploaded directly to the platform as proxy files. From there, you can produce and stream programs to Facebook, YouTube and other outlets.
"During testing, we had three cameras recording at locations across Copehagen. Meanwhile I was at a workstation monitoring all the connections. For graphics, we had a producer working at another workstaton, and we directed the operators out in the field via intercom. In our case, we streamed our program straight to Facebook.
In the XDCAM air Cloud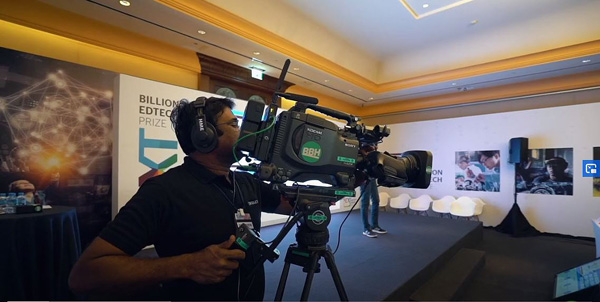 XDCAM air can be used as a standalone system or integrated with existing studio workflows, using the service through its own web interfaces or by integrating it via open API into your production environment and NRCS. XDCAM air sends story information directly to connected Sony cameras in the field. Using the XDCAM air metadata license, NRCS planning metadata may be sent to the camera as well, allowing you to tag captured footage in the camera with relevant search criteria.
XDCAM air's Content Management System (CMS) resides in the cloud to oversee search, browse, logging, storyboarding and publishing to social media from the shoot location. After shooting, the video is ingested automatically to your MAM system. Panel integration of the Sony CMS with Adobe Premiere Pro is also possible so that browsing and selecting content from XDCAM air can be done directly from the NLE. News teams can start logging clips as the shoot proceeds.
Compatible transmission methods include wireless, cellular, dual-link cellular, AVC (H.264) and HEVC (H.265) – users choose the one best suited to the environment. XDCAM air supports point-to-point and multi-point live streaming, file transfer, plus live streaming or file transfer directly to social media. Uploaded content can be accessed securely from any location.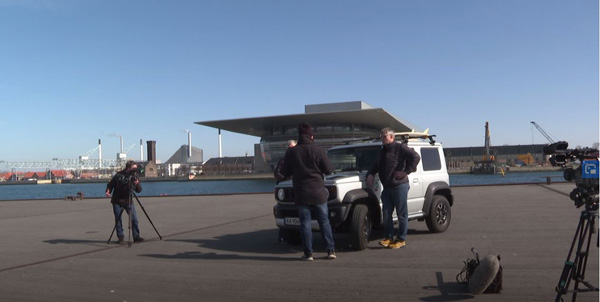 Five-Camera Remote Shoot
For one of BBH's client projects, the production team travelled with five cameras to Greece where they shot for a month. The cameras uploaded material throughout the days' shoots, while proxies were created in the cloud on Amazon S3 and then delivered to the production's own editing server, which meant the client could start editing from their first day out. The Wi-Fi workflow has made production easier for BBH's DP Dariusz Steiness as well because he doesn't have to manage the video and memory cards – the crew only needs to upload the footage.
"The production company had been planning to take the whole editorial team with them to Greece," Bjarne said, "but this XDCAM air workflow has meant they could stay at the home facility, saving travel and local equipment hire costs. They receive the material just as fast as they would if they were there – in effect, they can be wherever they need to be." pro.sony