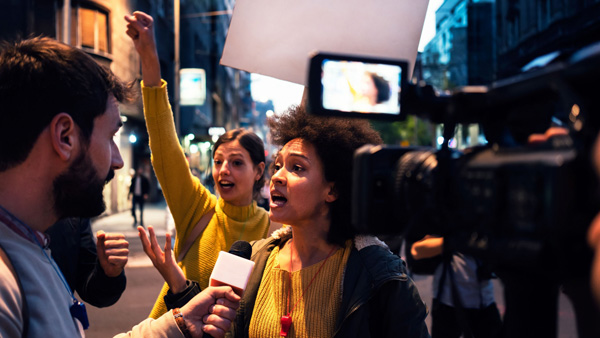 Global demand for live TV and video shows no signs of waning, and consumers are making use of more viewing options than ever. Five billion YouTube videos watched every day, Netflix hitting 139 million global subscribers, and two-thirds of consumers worldwide now streaming online coverage of live events are statistics that reflect the diversity of everyday media consumption.
COVID-19 has accelerated this trend, as audiences of all kinds have been kept at home looking for entertainment on streaming platforms. Interest in live programming remains strong, especially among consumers aged 18-34, two-thirds of whom prefer viewing live content when watching linear TV, according to Nielsen figures.
Robert Szabo-Rowe, Senior Vice President of Engineering and Product Management at The Switch says that, as a result, broadcasters, rights holders and other content owners are under pressure to supply a growing demand for content. "Furthermore, if they are to monetise their content effectively, they need to find cost-effective ways to produce more versions of more content – from familiar shoulder programming to coverage of smaller and niche events," he said.
The Switch operates a production platform combining mobile and at-home services to help clients capture, edit and package live coverage efficiently. The Switch global transmission network connects content producers, distributors and sports and event venues, so that in terms of infrastructure, their network links broadcast companies, streaming platforms, media outlets and web services.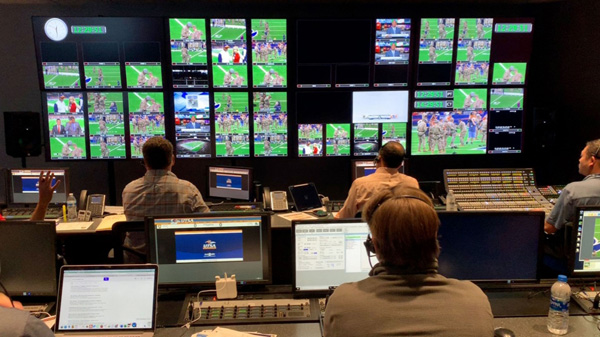 "Very often, content has to be accessible through social media and OTT platforms, as well as traditional TV," said Robert. "These factors have made quick, efficient and flexible production of high-quality material a priority, and the cloud is now emerging as a crucial way to achieve these aims. Broadcasters and production companies are already using cloud tools and systems as they seek to grow their content services fast and economically."
Everything on Demand
Robert sees media organisations aiming to produce and deliver more live programming to an increasingly diverse audience in order to stay competitive under changing market conditions. In the meantime, to stay afloat, they must avoid overstretching resources. "Using cloud-based production, a producer can implement workflow processes through a hosted platform," he said. "By working on a comprehensive 'production-as-a-service' model, such platforms can cover everything from remote IP-video contribution and production to clipping and distribution, retaining a high level of flexibility for the user.
"The Switch's MIMiC software works on this kind of model. The on-demand approach means the whole production workflow – including editing, graphics creation and communications – can be handled within the cloud, while distribution via OTT services or private fibre networks makes sure that livestreams can reach viewers anywhere on any platform, which the user can control."
When weighing up aspects of cloud-based production, a central factor is resourcing. As budgets remain largely static, lowering costs and better value for money are top goals for media organisations. A cloud approach has advantages in these areas, but it also remains flexible by adapting quickly to changing circumstances – such as a pandemic – regardless of the location of an event, staff, distribution method and target content.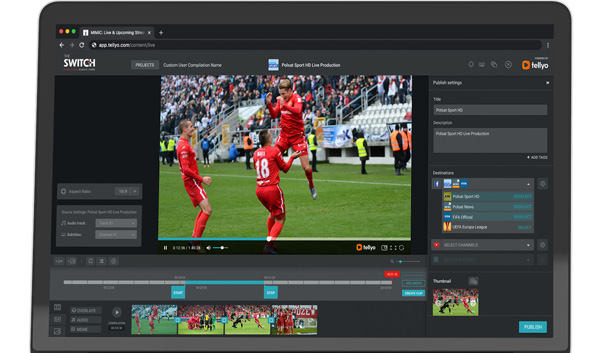 The Switch's MIMiC software
The use of IP-based networks to distribute new content makes it simpler to modify existing workflows to cloud-based systems and software-defined architectures without having to make physical changes to the hardware. COVID-related concerns and restrictions have highlighted the importance of adaptability. The use of IP and cloud-based approaches is largely what has allowed remote editors to work from home with just browser-based access.
Making video, IP networks and cloud-based production tools accessible via the same platform results in a powerful combination. Production staff can support a range of content outputs, each meeting their own specific needs.
Faster, Leaner Production Workflows
The efficiency and speed of cloud-based production are also attractive to many content producers. Just by taking the complexity out of live event coverage – reducing the need for travel, freight and extra resourcing on the ground – a cloud platform can help optimise efficiency automatically. When the production components are fixed, on the other hand, live event producers must juggle these elements themselves.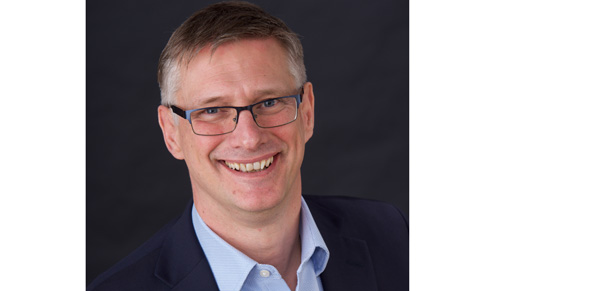 Robert Szabo-Rowe, Senior Vice President of Engineering and Product Management at The Switch
The turnaround of highlights, replays and social media posts needs to be very fast, which makes the speed that cloud methods bring a great advantage. The time between multiple live coverage feeds entering a production workflow and a highlight package appearing on video-enabled social platforms is usually measured in minutes. Cloud impacts that speed to market, reducing the risk of being beaten by competitors or pirate content providers.
Finally, reliability underpins everything in the context of live content. Robert said, "A typical cloud production environment can run transparently, securely and independently of the main broadcast feed from a major event. Cloud workflows are typically designed on a highly virtualised and microservices-based architecture to avoid a single point of failure.
"As we move into a future characterised by content, cloud-based TV production gives broadcasters, rights holders and other live content producers more dependable options. As a further backstop, cloud production can be architected to maintain a pass-through 'clean feed' that can ensure a 'black screen' situation never occurs."
Cloud Driven
For potential users with limited resources aiming expand their content quickly – for example, an esports league, a new music festival, or a lower-level sports organisation – Robert believes the cost-benefit analysis makes a convincing case. Cloud-based production is a basic tool for bringing more content to more people across more platforms – without overextending budgets.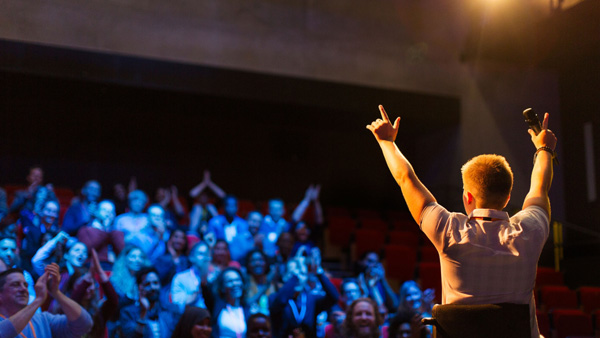 "Looking ahead, cloud-based production models are likely to incorporate further functionality, such as ad-insertion, viewer interactivity and AI-based automation, added as optional layers," he said. "Should social media-based content delivery gain a revenue potential similar to traditional ad-funded TV and subscription services, what began as a side-line may soon evolve into a predictable source of profit.
"Ultimately, like many internet-driven innovations, cloud production is relatively easy to deploy with a technical architecture that works alongside existing broadcast workflows. Equally important it can do this without adding risk or compromise to well-established processes. As remote production emerges as the preferred workflow across live TV, streaming and social media events, cloud-based services will play a vital role in transitioning the industry to an all-IP future." www.theswitch.tv