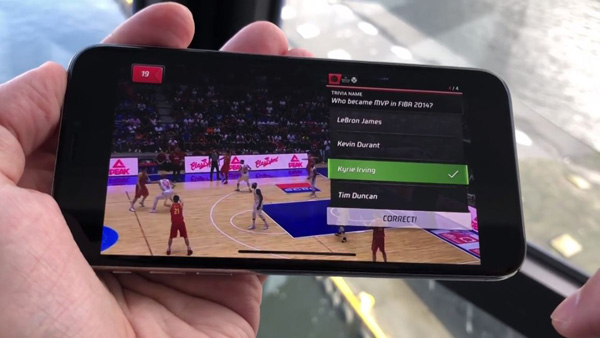 Evertz has aquired Ease Live AS, formerly part of Sixty AS, based in Norway. Evertz will make live interactive graphic overlays available, at the edge, that will drive interactive experiences for OTT video service providers. Ease Live AS will be integrated with the Evertz cloud production system for live sports, live events and linear channel customers.
The Ease Live AS software-as-a-service (SaaS) platform, the engineering team and the Ease Live AS customers like the NBA and Turner Sports, will now operate as a subsidiary of Evertz. Evertz and the Ease Live AS team will develop a complete cloud-based system that will support viewer personalisation, engagement and interactive features.
"Digital has become the priority for our entertainment, sports and news customers, so we are pleased to bring interactive graphics to the edge," said Romolo Magarelli, CEO of Evertz. "Our customers are looking for fast implementations of graphics that can drive new ways to engage their audiences."
To keep up with consumer demands, the industry has shifted towards OTT viewing. Broadcasters and other video service providers look for ways to maintain and improve audience engagement rates. Ease Live AS follows this trend by delivering more interactive and personalised content to the consumer's device. Evertz and Ease Live AS can produce live sports and other forms of digital content from the cloud, with comprehensive metadata tagging, that enhances video personalisation. For video rights holders, this encourages sponsorships, advertising inventory and, potentially, in game betting and wagering.
"Ease Live AS specialises in creating and distributing new content experiences. Our interactive TV graphics platform enables connected devices to become interactive and personalised in the hands of the end users. It's about delivering better viewing experiences on top of what has been invested in OTT," said Kjetil Horneland, Chief Executive Officer, Ease Live AS. www.evertz.com